Tribute
How Herb Kohler became the embodiment of golf's Grand Old Man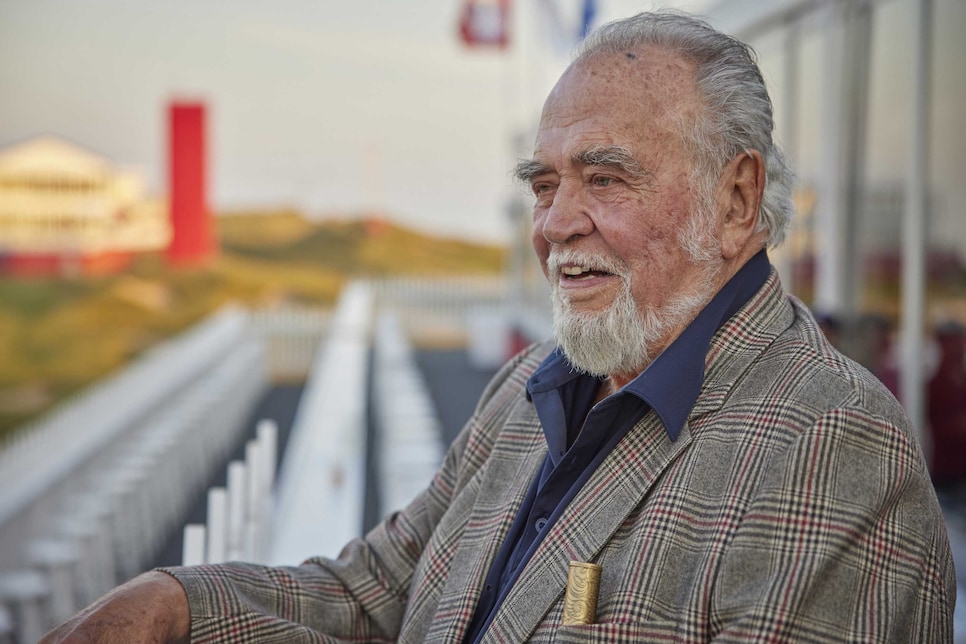 Herb Kohler, 83, one of golf's great noblemen, is gone, but his mammoth enterprise that stretched from Kohler, Wis., to the West Sands Beach of St. Andrews continues to roll on with his vision.
He always commanded a certain amount of attention when he entered a room. He looked a little like Sean Connery astride a horse in his athletic youth, and as an old man he took on the appearance of a headmaster out of the Wizarding World of Harry Potter. Larger than life didn't begin to capture him. "The Bold Look of Kohler" was the company's mantra, but it also defined his guiding spirit.
He made both the world's best electric generators and the most delicious chocolates I ever tasted. I once saw him at Conde Nast's glitzy "Fashion Rocks" show in Manhattan and asked what he was doing there. "You think I'm in the plumbing business," he said. "I'm in the fashion business."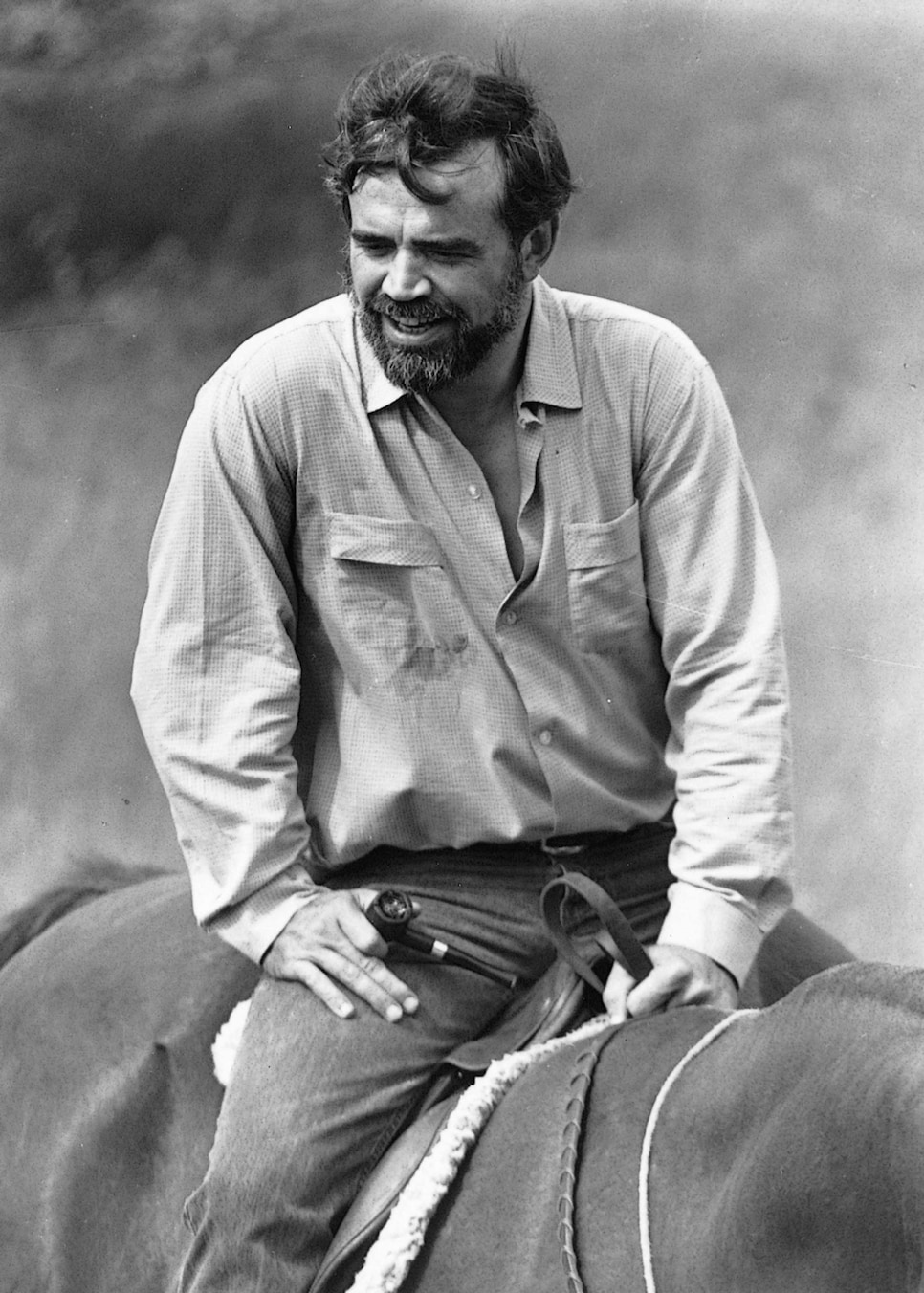 Kohler was an outdoorsman who enjoyed hunting, fishing, horseback riding along with golf. (Courtesy of Kohler Co.)
Herb was an innovator and an artist, an American industrialist in full and a lover of the game. He ran Kohler Co. for 43 years as CEO, but he also personally held more than 200 design and utility patents. And just as important as building the company was to him—more than 40,000 employees on six continents—he believed in building the community through service, his family trusts and foundation. And he left the mission in the hands of his son David, who took over seamlessly as president and CEO in 2015.
Herb Kohler made the state of Wisconsin a golf mecca through his portfolio known as Destination Kohler—Whistling Straits, Blackwolf Run, The American Club—that attracted six of golf's major championships and the 2021 Ryder Cup. And he revitalized the town of St. Andrews with unprecedented investment in the Old Course Hotel, The Duke's Course and Hamilton Hall.
"I don't have a vision, I have a mission," he once told Golf Digest. "Our mission is to improve the level of gracious living, whether the product is toilets, tubs or golf courses." His philanthropy did much more in promoting education, the arts, a cleaner environment and the outdoor life.
He drew inspiration from his own adventures in hunting, fishing and whitewater rafting. Well into his 70s, he delighted in practicing the royal sport known as carriage driving, in which he controlled four Morgan horses with the reigns in one hand. A passion for golf followed and pushed him into the hospitality business, where a long friendship with architects Pete and Alice Dye led to mutual collaborations that may be his greatest legacy.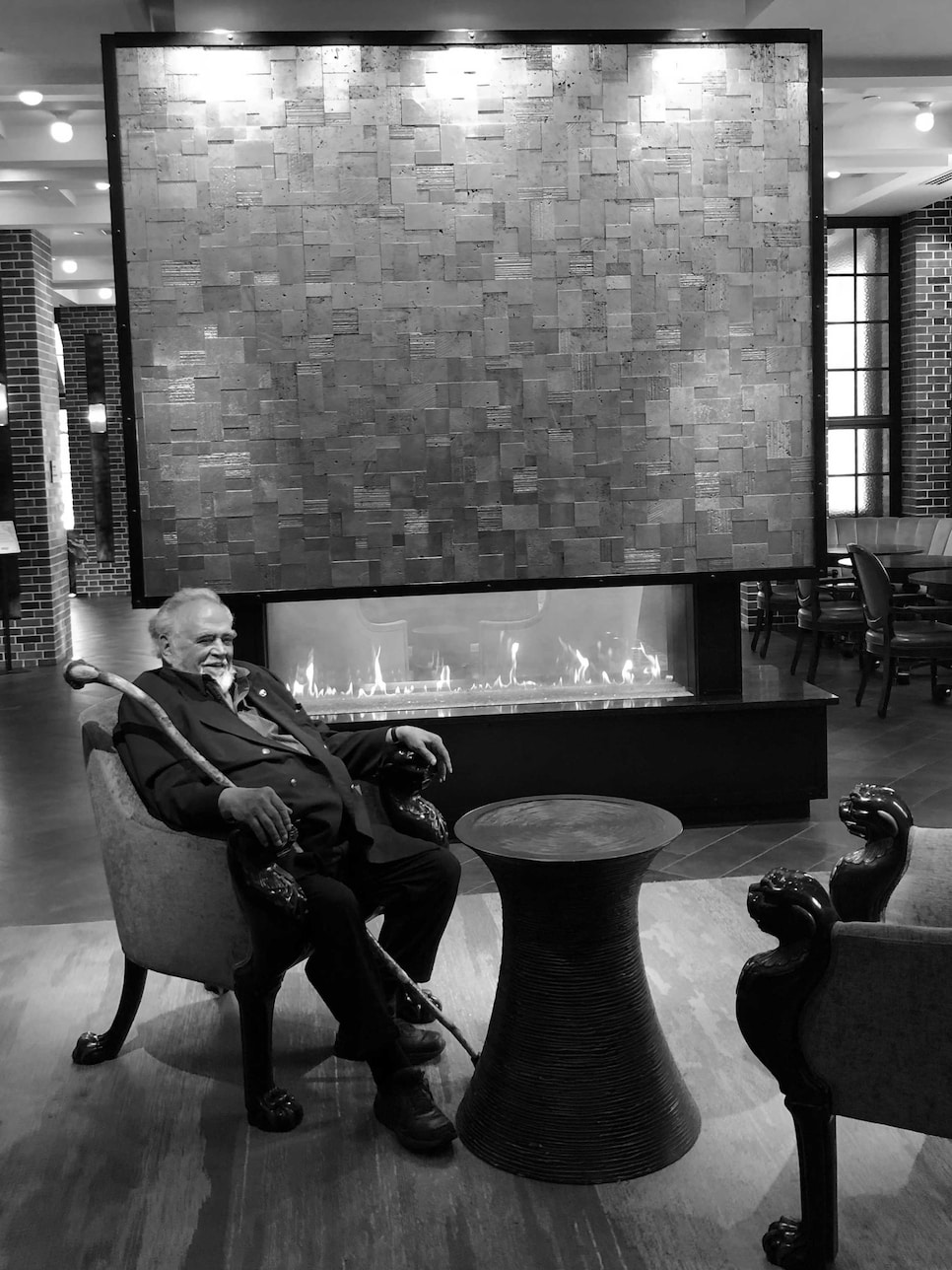 Kohler cherished moments of friendship, even as his health was in decline. (Photo by Jerry Tarde)
Herb believed in a high-risk existence. Gary Cartwright once wrote in Golf Digest: "This addiction goes back at least as far as his freshman year at Yale when, challenged by a dean to find a purpose in life, he moved to Switzerland and studied advanced math and physics—in High German. Instead of following his father's wishes and returning to Yale, Kohler enrolled in Knox College, a small liberal-arts school in Illinois, where he studied theater, refused to join a fraternity or accept money from his father—and where he distinguished himself by stubbornly insisting that he be cast as a black butler in a student production. 'I eventually went back to Yale and got a degree in business administration and joined the family business,' he recalls, 'but only after my father promised he would never protect me, that he would always allow me to make my mistakes and face my own challenges.'"
I had the pleasure of knowing Herb up close. We shared many a dessert, a glass of Scotch and long conversation about family. We traveled abroad and toured his latest creations at home. He won every award imaginable in business and sports, but I attended with him maybe his proudest honor when he was inducted into the Wisconsin Athletic Hall of Fame in the dead of winter on the coldest night of 2019.
Over the last 20 years, Herb and I would have dinner together on at least two nights a year—I'd host him and his always scintillating wife Natalie at the American golf writers dinner at the Masters in April and at the British golf writers dinner at The Open in July. Often he would fly in just for the dinner and fly out that night. The effort he put in to showing up and being fully engaged always astounded me, especially as his health began to decline.
This year was no different; he came to both events, in a wheelchair, but as gregarious as ever, surrounded by storytelling and laughter at the cocktail hours. He cheered when his friends like Dan Jenkins would win writing awards and he listened intently even to the dullest acceptance speeches. He never tired of having his dinner interrupted by friends and strangers alike, who stopped by to greet him or ask to take a picture together.
His world was larger than golf, but golf was the world he came to love the most. In the end, he became the embodiment of golf's Grand Old Man, and the game is grateful for what he left us.