Farewell
Herb Kohler Jr., business icon and golf-course developer, dies at age 83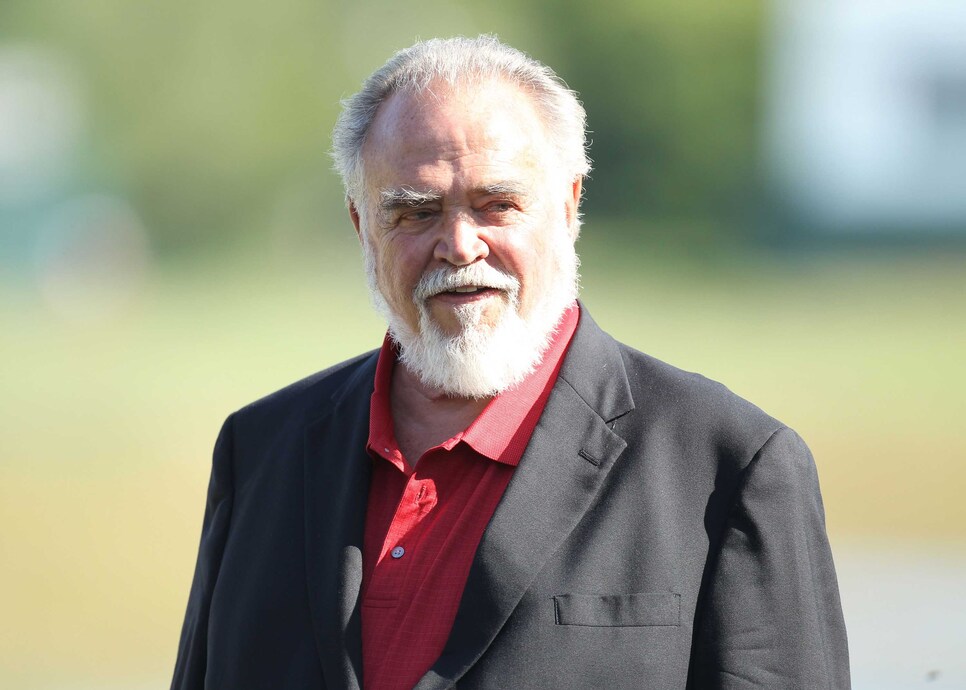 Herb Kohler Jr., who oversaw the expansion of his family's plumbing and manufacturing business into a worldwide leader in the industry while also becoming a prominent figure in the world of golf, died on Saturday in Kohler, Wis. He was 83.
"His zest for life, adventure and impact inspires all of us," his family said in a statement released on Sunday. "We traveled together, celebrated together, and worked together. He was all in, all the time, leaving an indelible mark on how we live our lives today and carry on his legacy."
Born in Chicago in 1939, Kohler first went to work for the family's company, founded by his grandfather John Michael in 1873, shortly after finishing college at Yale University in 1965. Four years after the passing of his father, Herb Sr., in 1968, Kohler Jr. took over as CEO and added the president's title in 1974. He served in both roles until 2015, when his son David became the fourth generation Kohler to run the company. During Herb Jr.'s time overseeing the company, according to the Milwaukee Journal Sentinal, Kohler grew the business from a $133 million operation to a firm that took in nearly $6 billion in annual revenue in 2015.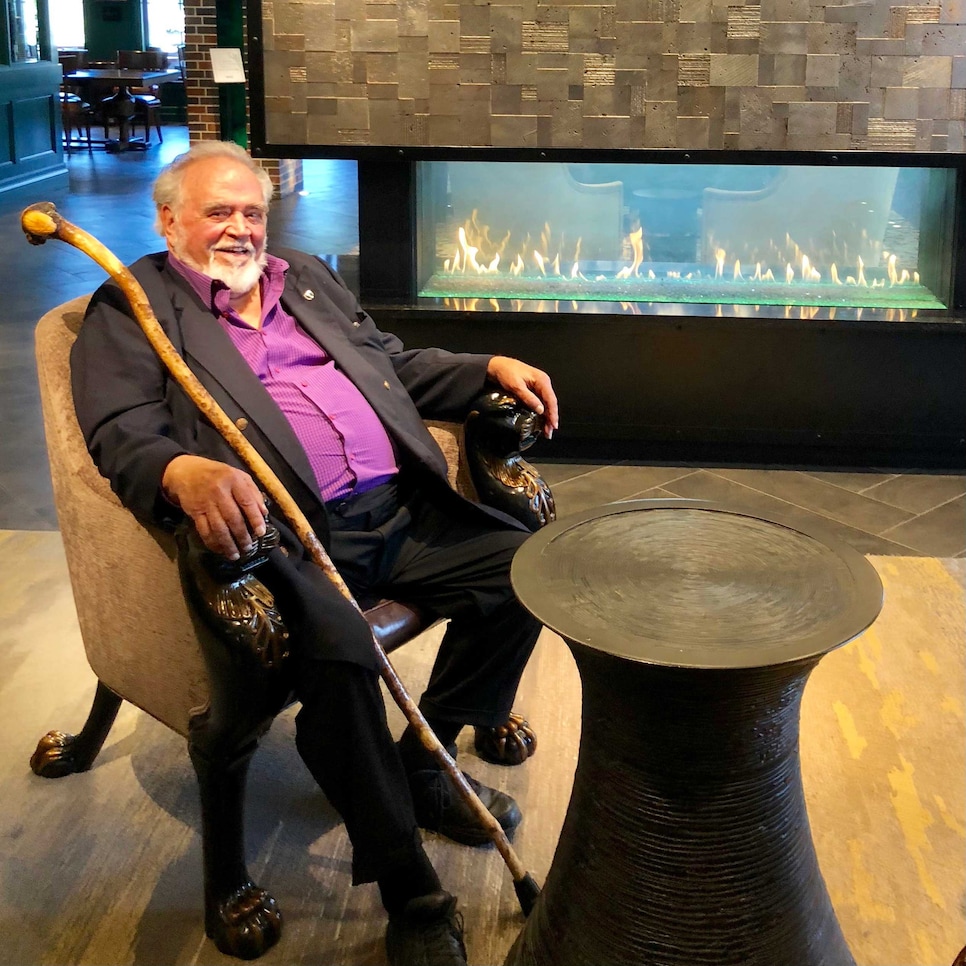 Even a casual snapshot gave Herb Kohler Jr., the appearance of a Headmaster out of the Wizarding World of Harry Potter. (Photo by Jerry Tarde)
It was into his adult life that Kohler became passionate about golf, as a business and a recreation. He almost single-handedly turned Sheboygan County in his adopted home state of Wisconsin into a premier golf destination with the development of The American Club resort in 1981 and the building of a pair of 36-hole golf facilities: Blackwolf Run, with its Meadow and River courses (the River ranked 93rd on Golf Digest's 100 Greatest Golf Courses), and Whistling Straits, with the Straits (ranked 23rd) and Irish Course.
Blackwolf Run was the first piece of Kohler's golf portfolio, opening in 1988. In 1998, a composite 18-hole course hosted the U.S. Women's Open, memorably won by South Korea's Se Ri Pak over amateur Jenny Chuasiriporn in an 19-hole playoff. Pak was the first South Korean to win a major—men's or women's—and her victory is credited with spurring on an entire generation of South Korean female golfers to take up the game.
Ten years later, Kohler opened Whistling Straits, bringing on famed architect Pete Dye to take a flat, abandoned airfield hard by Lake Michigan and turning it into a replica of a seaside links. The Straits course went on to host three PGA Championships (2004 won by Vijay Singh, 2010 won by Martin Kaymer and 2015 won by Jason Day) and a U.S. Senior Open (2007 won by Simon Hobday). It also was the venue for last year's Ryder Cup, which the U.S. dominated 19-9.
Kohler's involvement in golf took on an international element in 2004 when he purchased the Old Course Hotel in St. Andrews, Scotland, adjacent to the Road Hole on the famed Old Course. He also purchased The Duke's, a heathland course outside of St. Andrews.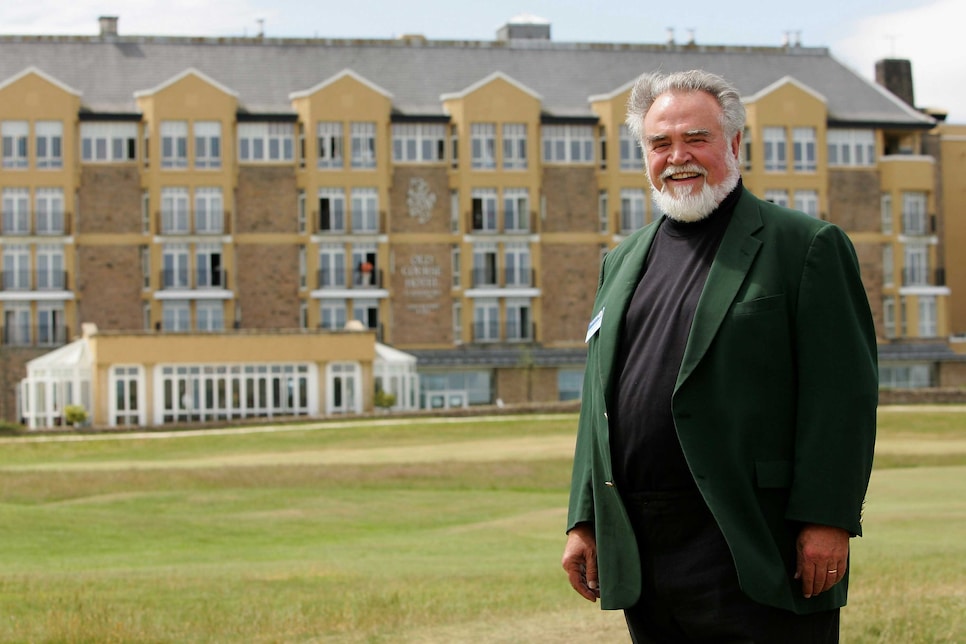 Herb Kohler poses in front of his Old Course Hotel during the 2005 Open Championship, shortly after purchasing the hotel adjacent to the Old Course's 17th hole in St. Andrews, Scotland.
Andrew Redington
Kohler's passion for the game morphed into him becoming a course designer as well, helping build the 10-hole, par-3 Baths of Blackwolf golf course that debuted in June 2021. He also had plans to build an 18-hole public golf course on Kohler Co. property along the Lake Michigan shoreline in southern Sheboygan County.
His involvement in the business of golf earned him various accolades within the industry. In 2016, Kohler received the Old Tom Morris Award from the Golf Course Superintendents Association of America, which recognizes his "indelible mark on golf and the focus on the importance of environmental stewardship." He was inducted into the Wisconsin Athletic Hall of Fame in 2019.
Kohler's husky build, thick hair, full beard and gravely voice presented a larger-than-life, Norse God-type figure. The similarities in his appearance with that of the Whistling Straits logo are striking. He pushed for beauty and elegance in everything he was involved in, from bathtubs and faucets, to golf courses and hotel rooms. "You think I'm in the plumbing business," he once told Golf Digest Editor in Chief Jerry Tarde. "I'm in the fashion business."
Kohler is survived by his wife, Natalie; two daughters, Laura and Rachel; and one son, David Kohler, along with 10 grandchildren and three great-grandchildren. The family plans to host a private service. A Kohler Co. spokesperson said a public tribute to Kohler will be held at a later date to be determined.