The Loop
Henrik Stenson's Iron Shots are Almost Windproof. This is How He Does it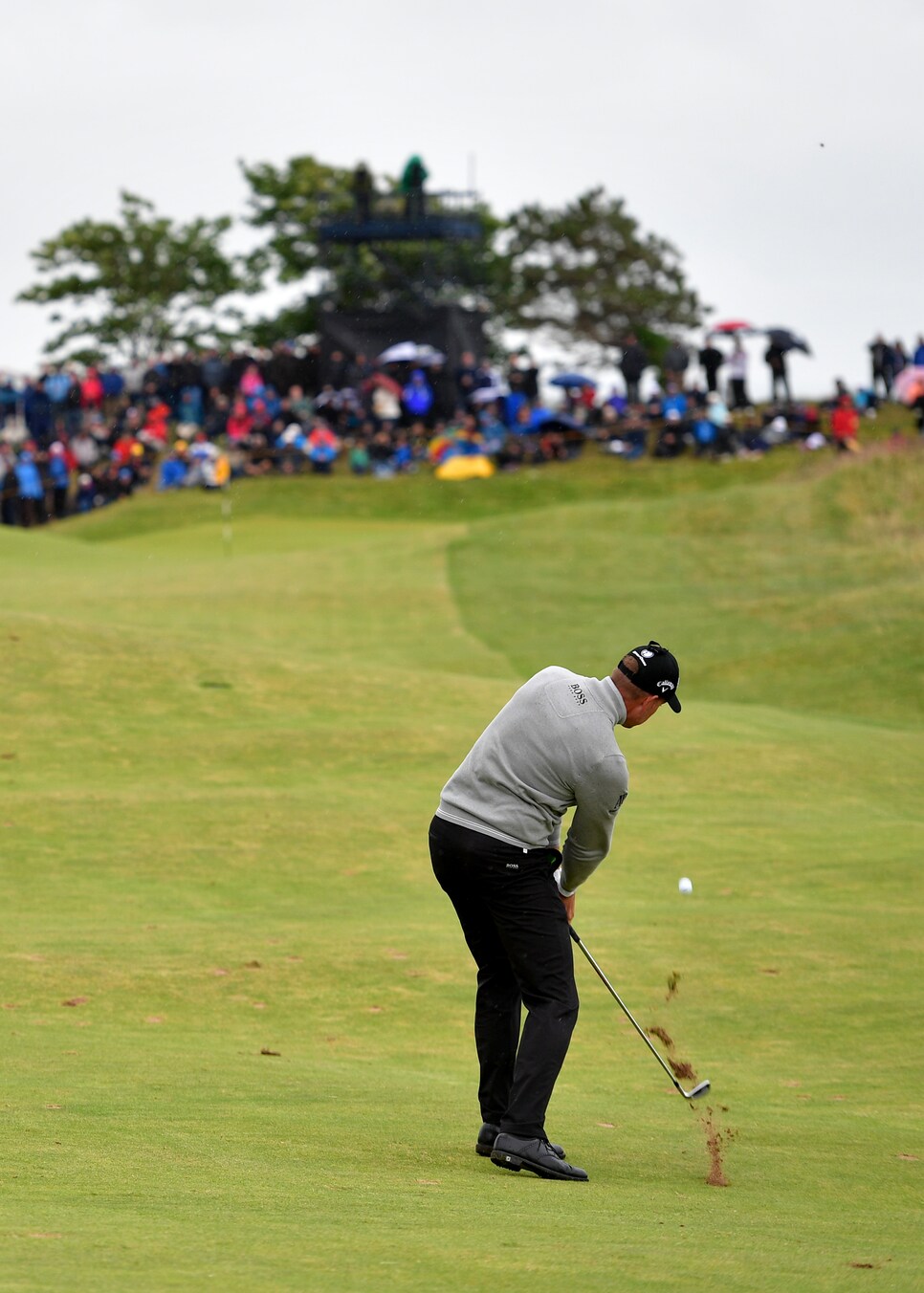 You don't keep your reputation as one of professional golf's best ball-strikers if you don't do things to support the claim.
Henrik Stenson piled up five more birdies to go with the seven he made on Friday, hitting lasers that cut through the 30-mile-per-hour wind at Troon. Stenson has hit 40 out of 51 greens, second most in the tournament, and has made only five bogeys in three rounds--second fewest.
He does it with a swing action that goes against some of the prevailing teaching wisdom, says Golf Digest 50 Best Teacher Brian Manzella, who is based at English Turn Golf & Country Club in New Orleans. "The trend is certainly to teach free hip turn in both directions, and I certainly subscribe to that," says Manzella. "That usually comes from straightening the right leg in the backswing and straightening the left leg in the downswing. But Henrik Stenson doesn't do that at all."
Stenson's right knee stays bent in the backswing, and his left leg never straightens in the downswing, Manzella says. Instead, Stenson keeps his lower body more stable than anybody else in professional golf. "He's keeping his hips very level, and he's moving around much less with his lower body," says Manzella. "If you aren't doing much straightening of your leg pre-impact, your upper body can get some things going. And Stenson's upper body move through the ball is the gold standard in the game."
The result is hard, flush contact, over and over, with a penetrating trajectory that's very different than Jason Day's moonshots. Stenson's shots come in lower and stop with spin, and seem to ignore the wind.
What should you steal for your game?
"Everybody is going to tell you to turn your hips more--especially because most players don't do it at all--but you're better off feeling a swing where your weight is on a stable right leg on the way back and on a stable left leg on the way down," says Manzella. "That's going to produce better quality of contact than a lot of lower body motion. You aren't going to be hitting as much of a moving target, so to speak."