DP World Tour
Henrik Stenson resigns from DP World Tour following sanctions, says 'they left me no other choice'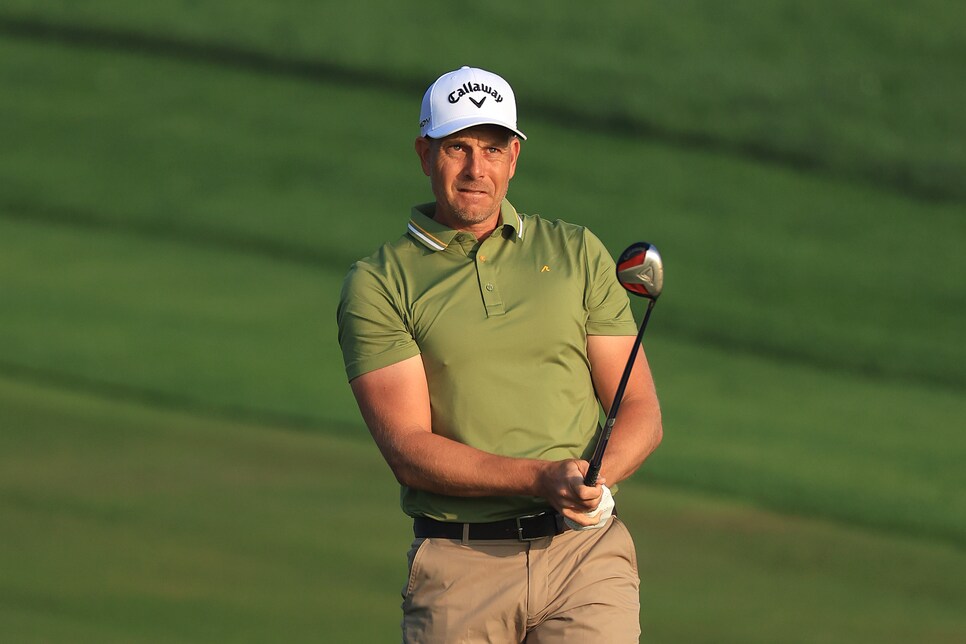 It didn't take long and it hardly came as a surprise. In the immediate aftermath of the DP World Tour announcing further fines and sanctions against 26 players who had participated in LIV Golf events over the last 10 months, Henrik Stenson led what will surely be something of a procession by adding his name to last week's four-strong list of departures and resigned his membership.
"It is sad that it has come to this," the 47-year old Swede told Golf Digest. "But it is what it is and it certainly wasn't unexpected. They left me with no other choice so I have resigned. That's it. I don't really feel like it will do any good to dig into this too deeply. I'm appreciative of what the tour has done for me over the years. But they have chosen how they want to view the future. And we have obviously done the same. Unfortunately, they don't go together at this point.
"When Richard Bland, Lee Westwood, Ian Poulter and Sergio Garcia resigned last week, the tour said they would have a statement the next day," Stenson continued. "Then the next day they said the statement would actually come next week. There were rumors that would happen today and those rumors were right. I received a letter, as did all the other players involved, I hear. The tour has taken a stand on the LIV events we all played in and that left me with no decision to make really."
As to how much he was going to be fined and/or suspended, Stenson, who is fifth on the DP World Tour career money-list with just over €29m in earnings, was unable to give exact figures.
"I haven't added up the numbers on how much I was fined," he said. "It was anywhere between £50,000 and £75,000 per LIV event, which added up to a substantial amount. I don't feel like me spilling the beans and airing my views on all this is actually going to be what I should do. Doing that is only going to make the situation even more infected than it already is. As was the case when I resigned the Ryder Cup captaincy, I have my views on a lot of things that have gone on. But out of respect for a lot of people and what they do -- and even those I don't totally respect --there is no point in me digging any deeper. There is less than half a year until the Ryder Cup so it is best I don't say much other than to say I've resigned."
It is, of course, less than a year since Stenson was removed from his position as European Ryder Cup captain in the wake of his switch to LIV Golf. He will also take no part in next month's Volvo Car Scandinavian Mixed in his home nation. For the last two years, the 2016 Open champion has been the face of that event alongside compatriot Annika Sorenstam.
Still, for all his obvious sadness at this somewhat inevitable turn of events, Stenson was able to raise at least one smile.
"I look back on my 23 years on tour and at least I know that I closed with a 64 on Sunday in Dubai (where he finished T-8 in January's Desert Classic)," he said. "That's not the worst way to go out."