DP World Tour
DP World Tour reveals as many as 26 players have been sanctioned for LIV Golf participation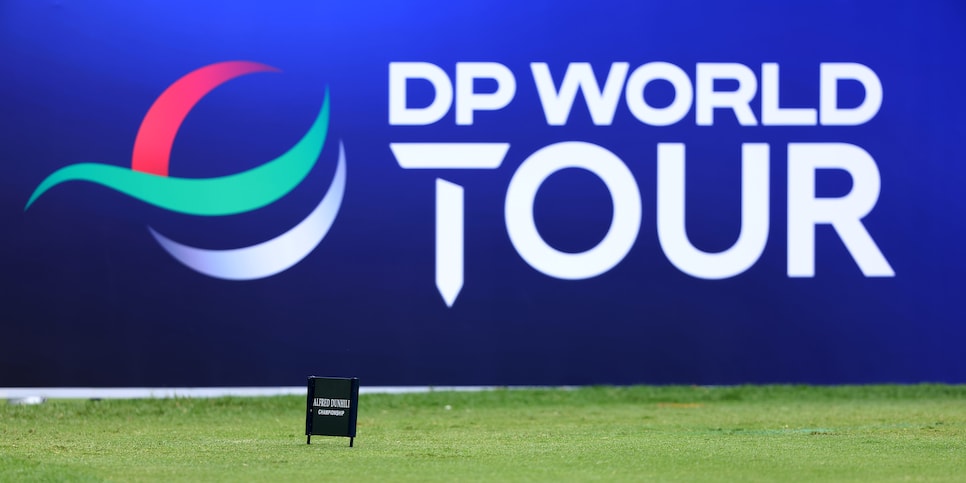 Closely following last week's announcement that 17 DP World Tour members had been fined £100,000 in the wake of their participation in the inaugural LIV Golf event last year, the Old World circuit revealed Thursday that further sanctions have been taken against as many as 26 players.
In other words, armed with the authority granted by the independent panel appointed by Sport Resolutions arbitration service—whereby it was concluded that the DP World Tour has a "legitimate and justifiable interest" and was "entirely reasonable in refusing releases"—the Wentworth-based organization is taking an increasingly hard line against those players deemed to be in breach of its rules.
All of those players fined and/or suspended have competed in LIV events and/or on the Asian Tour between June 22, 2022, and April 2, 2023 (the day before the decision in relation to the players competing without releases in the first two LIV Golf events in 2022, at the Centurion Club in England and at Pumpkin Ridge in Oregon).
In a statement, the DP World Tour said that "26 players were today informed individually of the sanctions applicable to them based on the specific conflicting tournaments they each played in, as a DP World Tour member, without being granted a release. These sanctions include fines and, where appropriate, tournament suspensions. The sanctions imposed were determined on a case-by-case basis; acknowledging differences between the events in terms of the impact on the DP World Tour's broadcast partners, sponsors and stakeholders."
The statement went on to say that the fines ranged from £12,500 to £100,000 for each individual breach of the conflicting tournament regulation. A suspension from eight DP World Tour events is the maximum applied on any single player, "composing a combination of one or two-week suspensions."
The suspensions imposed relate to regular season DP World Tour events (i.e. excluding major championships) and will run consecutively, effective from the Porsche European Open from June 1-4, 2023—the first tournament chronologically on the DP World Tour schedule whose entry list remains open as of today.
Players who have resigned their membership (Lee Westwood, Richard Bland, Sergio Garcia and Ian Poulter all did so last week) will not be eligible for reinstatement unless and until they pay their fines and their suspensions will apply from then onwards. Further sanctions for breaches of the conflicting tournament regulation in events which occurred subsequent to April 2, 2023, will be considered in due course.
While no specific fines and suspensions were attributed to individual players, it can be assumed that prominent names like Henrik Stenson, Paul Casey, Graeme McDowell, Martin Kaymer and Patrick Reed will be included.