The Loop
Henrik Stenson doesn't keep his head down, and you shouldn't either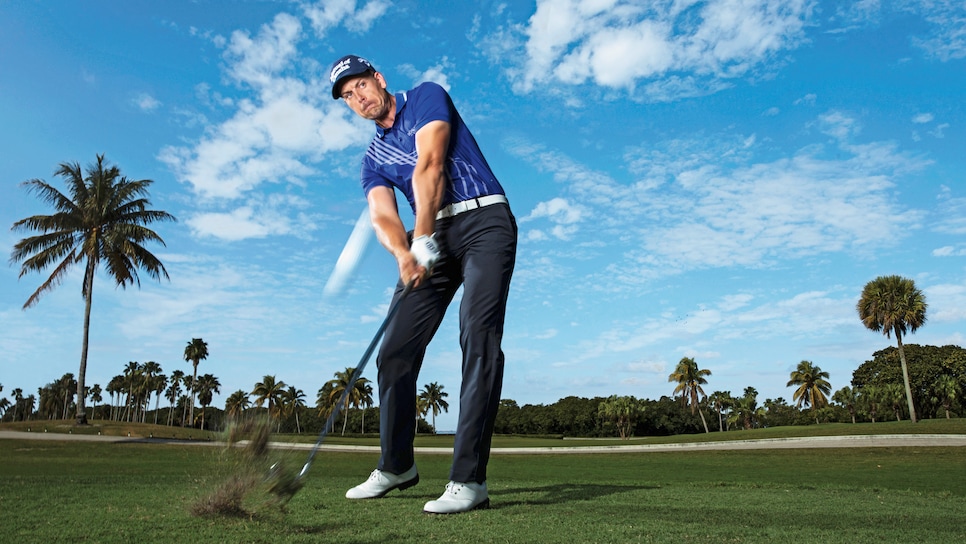 Henrik Stenson has always been known as an elite ball-striker. He proved it again at the BMW International Open in Germany, capturing his 10th European Tour title with a three-shot victory over Darren Fichardt and Thorbjorn Oleson.
Stenson's prowess with his irons -- he hits his 7-iron 195 yards with almost no curve -- comes from both natural athleticism and body movements that don't get in the way of his speed.
"A lot of weekend players hold on to a really bad piece of advice, which is to keep the head still during the swing," says Golf Digest Best Young Teacher Shaun Webb, who is based at the David Toms 265 Academy in Shreveport, La. "When you lock your head down, it stays that way after the ball is gone and keeps you from rotating your body through the shot. That costs you lots of speed."
Stenson's head and neck rotate freely as he swings through impact, giving his upper body plenty of room to move dynamically with no restriction. He not only produces speed, but looks smooth and relaxed as he does it.
To get it in your swing, try this drill: Hold a pen in your mouth so that the end points at the ball at address. "Make a backswing, which will cause the pen to rotate slightly to the right," says Webb. "Now, here's the important part. On the downswing, keep the pen moving through so that it follows the clubhead. This helps free your upper body and extend your spine into the finish -- two keys to producing lots of speed."