The Loop
Henrik Stenson continues to be the man, makes hilarious press conference sex joke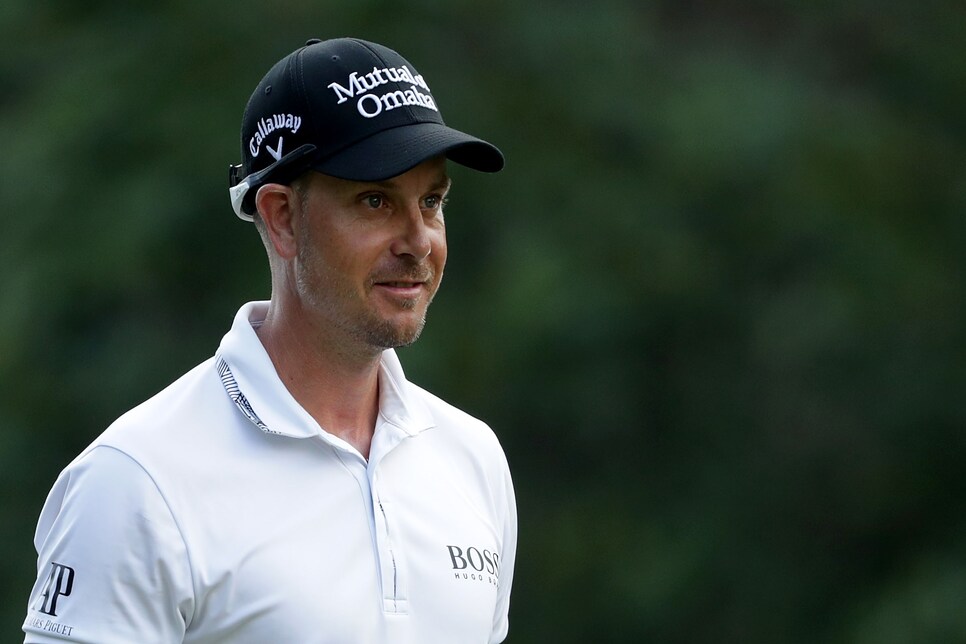 OLD WESTBURY, N.Y. -- Coming off his first win of the 2016-2017 season at the Wyndham Championship, it came as no surprise that Henrik Stenson was in high spirits when talking to the media on Tuesday at the Northern Trust.
It just so happens I'm in pretty high spirits too, covering my first tournament for Golf Digest. Obviously, I can relate to how Henrik is feeling.
When it was announced that Stenson was headed to the media center, I jumped out of my seat. "Here's my big chance. First press conference as a member of the media, and it's with the 2016 Open champion! Dream come true!"
I nervously waited for my turn with the microphone in the back of the room. After answering a variety of questions in true Stenson fashion, with subtle jokes and honesty, finally it was my turn. I noticed a trend since his 2013 FedEx Cup winning season. The Swede seemed to play some of his best golf late in the year, 2015 and 2016 specifically.
Finally, I got the microphone and my number was called. The final question of the press conference. Here goes …
"Henrik, you seem to play some of your best golf late in the season. Is there anything to late in the season that kind of turns you on?" I asked as my heart raced.
"There's a lot of things that can turn me on I guess, I don't know if August and September are the two," Stenson said.
Hot start! Sex jokes, at my expense, from the Iceman. That's the last time I'll ever use the words "turned on" in a question again.
All things considered, the first presser lived up to the hype. Now, if you'll excuse me, I have to visit the first-aid tent for treatment from Stenson's burn.