Podcasts
In latest podcast, C.C. Sabathia, Julius Erving and other sports legends describe their love of golf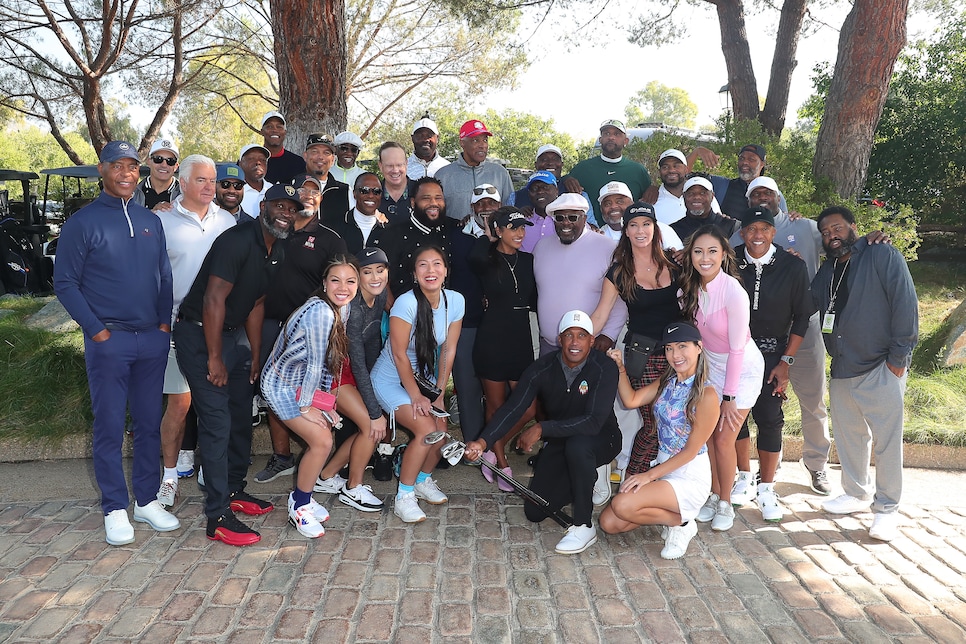 Many celebrities and former professional athletes enjoy golf, but the precise reasons vary. On this week's episode of Henni & Hally Can't Quit Golf, hosts Henni Koyack and Hally Leadbetter welcome nine legendary guests to the podcast to hear their best golf stories.
On Nov. 22nd, sports figures and VIPs gathered for the fourth annual Celebrity Golf Classic, hosted by sitcom actor Anthony Anderson, known for his role in Black-ish. From six-time All-Star CC Sabathia to NBA Hall of Famer Julius Erving, Leadbetter and Koyack asked the high-profile guests present that day about their relationship with golf, their best and worst golf memories, and their problems with the game.
"Where else can you spend four to five hours with someone you really enjoy spending time with, with a game that you love," said Anderson of his passion for golf. "Handicap equalizes it. It's one of the few sports that you have a chance at playing against someone that's better than you."
Sterling Sharpe, a former football wide receiver and current NFL Network analyst, provided perhaps the most compelling interview of the list of stars.
"First guy gets up, knocks it in. Hole-in-one," Sharpe recalled of a previous charity event he'd played in. "We're all like 'Great shot! Great shot!' Next guy knocks it in. So I'm like, I need to get in on this. I hit it to six inches. Next guy knocks it in. I would not have believed it if I hadn't seen it. It was the most amazing thing I'd ever seen, three holes-in-one on one hole."
The rest of the episode doesn't disappoint, as Ken Griffey Jr., Marcus Allen, Jerome Bettis, Derek Fisher, and Julius Irving tell similarly compelling stories. Plus, Hally asks Dr. J to sign the socks she won off of him in a match and Allen reminds Henni of an embarrassing swing fix Tiger Woods once gave her.