Henni & Hally Can't Quit Golf
Butch Harmon describes when to be brutally honest with tour players and when they require a softer touch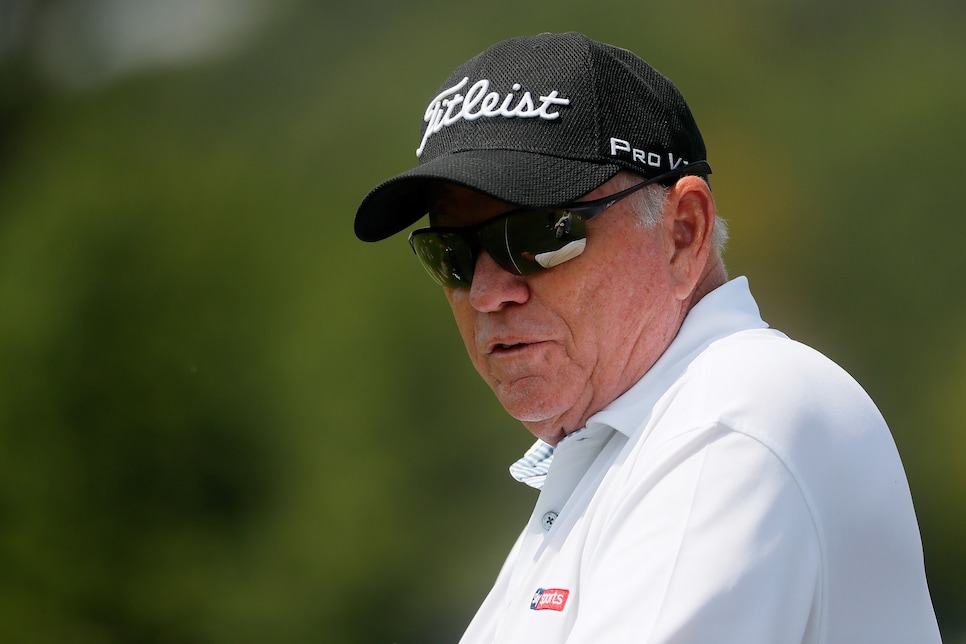 Butch Harmon's roster of current and former students rank as some of the greatest to ever play the game— from Tiger Woods, Greg Norman, and Dustin Johnson, to Rickie Fowler, Adam Scott, and Danielle Kang. The vast majority of golfers will never get a direct lesson from Harmon, but in the second episode of their podcast, Henni and Hally Can't Quit Golf, hosts Henni Koyack and Hally Leadbetter open the door to Harmon's singular style.
"One of the most underrated attributes that Butch has as a coach [is that] he gives you so much confidence as a golfer and as a person," said Koyack, who's worked closely with Harmon both on the golf course and in the Sky Sports broadcast booth. "He's one of those people that you just have a two minute chat with him and you come away and you're like 'Ah, I feel better now!'"
According to Harmon, bringing a balance of positivity, honesty, and simplicity to lessons is one of the most important things a coach can do. The veteran instructor tells it like it is, and tour players admire his ability to identify precisely what they need fixing. But Harmon also explains the uniquely sensitive dynamic of working with professional golfers.
"You have to instill confidence in your players," he says on the podcast. "You gotta know when to kick them in the butt. You gotta know when to give them their own space. You gotta know when to give them a hug. You gotta know when to make them laugh. And you gotta know when to back away, and just let them be them."
Harmon doesn't just apply this philosophy to his professional students, though. Since paring down his travel schedule in 2019 ("I'm not a hand holder," Harmon jokes), he's spent more time teaching average amatuer golfers. He tackles those lessons with the same individualized and simplistic approach.
"There are two things you can do. You can either teach golf to people or people to play golf. I prefer to teach people to play golf."