News
Help us find the best golfer we've never heard of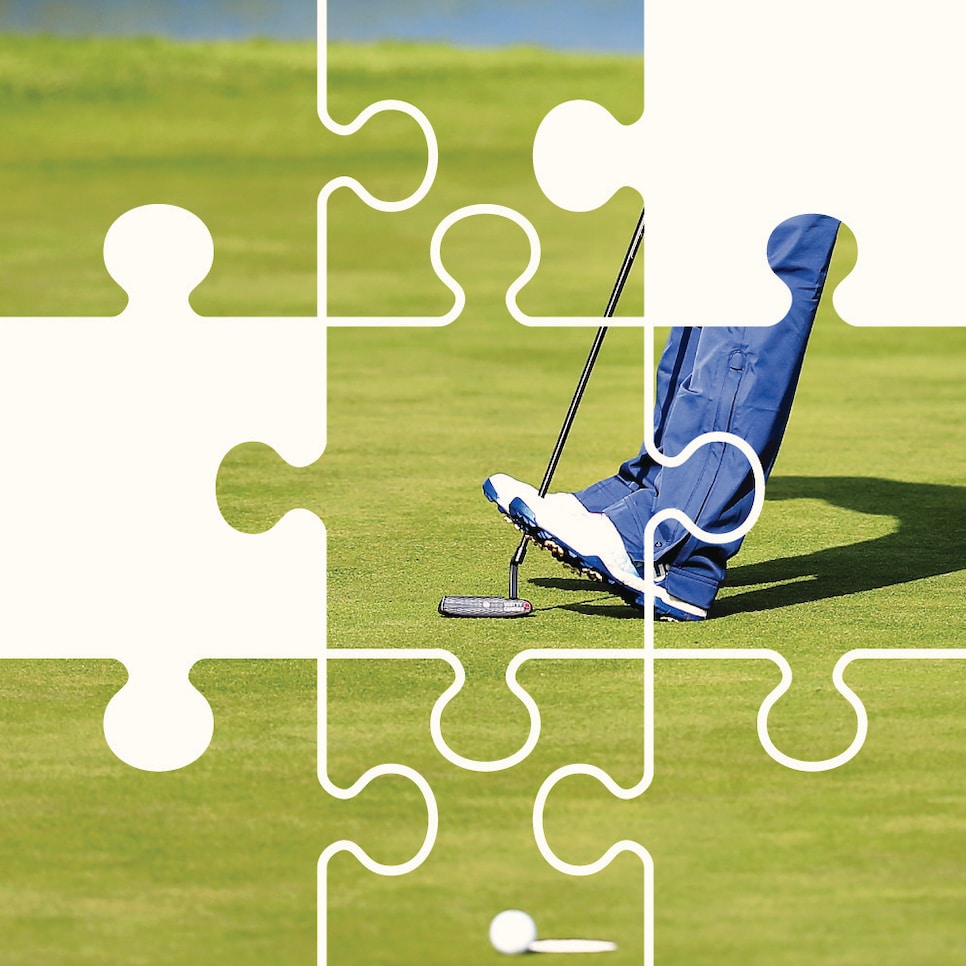 Photograph by Chris Trotman/WME IMG/Getty Images • Puzzle: Getty Images
Think of the best golfer you know personally. Perhaps it's the teaching pro at your course, or the many-time club champ, or your son's friend who works at Golf Galaxy. You've seen the quality of this person's shots and allowed yourself the extravagant thought: How much better would so and so have to get to make the tour?
Pervasive possibility is one of our game's great pleasures. Unlike other sports where inborn size and body type are basically prerequisites to be world class, golf is more egalitarian. Though it certainly helps to be built like Dustin Johnson, there are plenty of physically ordinary types like Rickie Fowler, Shane Lowry and Kevin Kisner who spread hope widely. And it's not like you need a perfect swing. How Webb Simpson looks making a birdie, with his signature scrappy footwork, isn't materially different than how the best player at your course looks, except Webber makes a lot more of them. There are probably a million golfers on this planet in the prime of life who can fly a 7-iron 175 yards and then make the putt. Of course, greatness hinges on what's hidden inside a person. It's the job of college recruiters, endorsement deal makers and other gamblers to try to know.
The mysterious recipe it takes to go from paying to play to getting paid to play is also a favorite topic of this magazine. Our long-running Journeys series—whose subject in this issue is 2013 U.S. Junior Amateur champion Scottie Scheffler—delves into the events of a golfer's life preceding getting a tour card. Would Lanto Griffin have become a PGA Tour-winner if not for the honorary private-club membership given to him out of sympathy the day his father died? How instrumental was it for Sepp Straka to grow up alongside a twin brother who was always edging him? For the otherwise fun-loving Harry Higgs, how critical was the day he printed out dozens of "No" emails from courted sponsors and hung them in his room for motivation?
Part of the satisfaction of these stories is the familiar ending of success with a bright future. But what about the mini-tour multitudes who never make it? Are there maybe some who were so extraordinarily talented that telling their stories might help us better understand the golfing condition? Credit to Barney Adams, the hybrid-club revolutionary, who suggested we pose the question to famous golfers bluntly: "Who was the best player you knew we've never heard of?"
Welch "couldn't have been nicer," Huggan wrote me in an email. "He knew exactly what I was looking for and provided it without rancor. He was quick to assign any blame to himself."
Huggan happens to be a very appropriate writer to debut this new series. The 1978 Scottish Boys champion, Huggan is familiar with the joys and pains of trying for it: "I think it must be hard to accept not being good enough to play on tour when you have actually reached that level, even if only for a brief time." Deep down, Huggan knows he was never quite pro-caliber, and he regards that knowledge "as a bit of a safety net when it comes to harboring any regrets."
"There's a big difference between having unbelievable skill and being a great player," says Dr. Bob Rotella, the sport psychologist. "You need to have a big idea in your head about how good you can be, and then the talent, desire, belief and persistence. Some guys just don't persist long enough."
So, think again of the best golfer you know personally. Look past their swing and stare into their heart. If you truly believe they could've made it, but didn't, email me at the address below.