Fanboy
Harry Hall shows off his Vegas hockey jersey at Colonial, and Stars fans are not going to be happy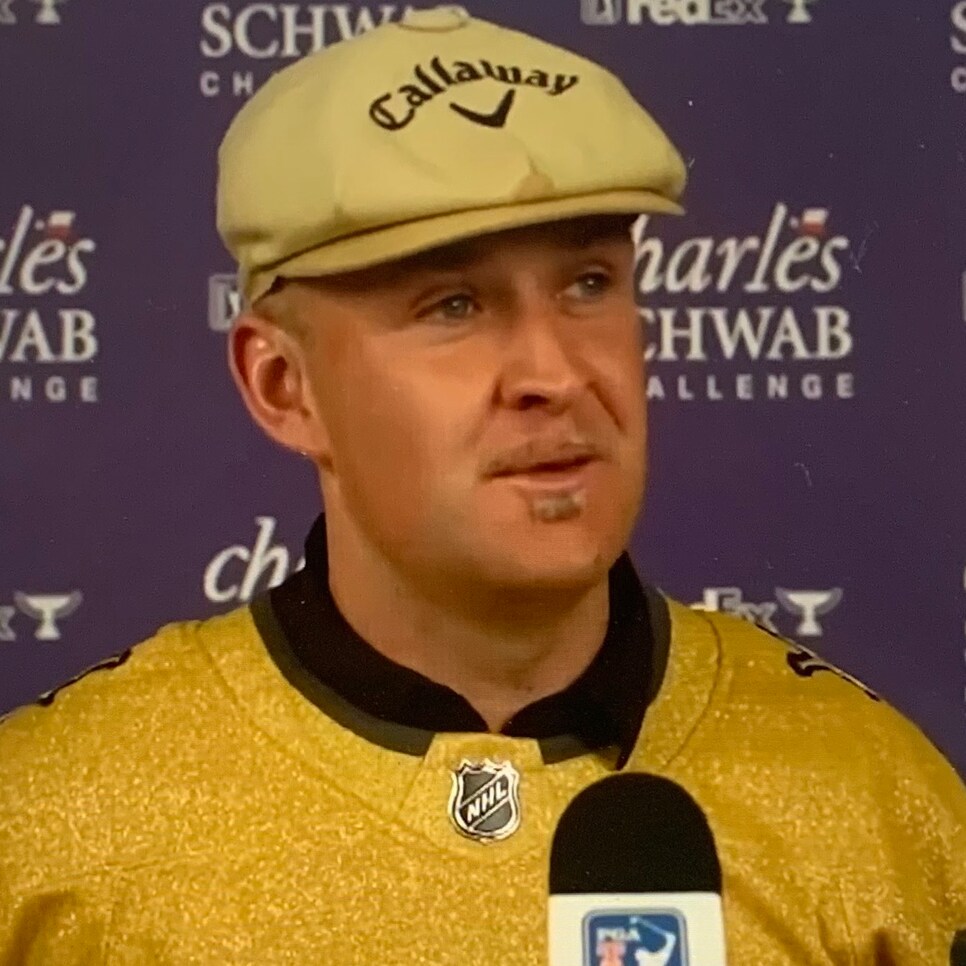 We may have learned just as much about PGA Tour rookie Harry Hall after the third round of the Charles Schwab Challenge on Saturday as we had for the first 54 holes at Colonial Country Club. The wry, 25-year-old Englishman—who co-leads heading into Sunday with Adam Schenk—has some stones. Like, the size of Stonehenge.
Hall, it turns out, is a huge Vegas Golden Knights fan. He played in college at the University of Nevada Las Vegas and still lives there. We don't know how long he's been a hockey nut, but it's no surprise as to why. He said on Saturday that he golfs regularly with VGK players, including Zach Whitecloud and Chandler Stephenson.
And here's where it gets tricky. The Golden Knights are pitted against the Dallas Stars in the NHL's Western Conference Finals, with Vegas owning a 3-2 lead after the visiting Stars won 4-2 to force a Game 6. The Charles Schwab Challenge, of course, is located in Stars Country in Fort Worth. And yet, Hall had the audacity to sport his sparkly gold-and-black Knights jersey to his post-round press conference on Saturday. Even the colors on his Ben Hogan-style cap matched.
"I won this jersey at a charity day they had," Hall explained. "It was a little bit unfair because they had me in a scramble that didn't have any handicaps."
He originally had a different plan for Saturday. So confident was he that he'd play well after holding the 36-hole lead, Hall said he planned to put on the jersey on the 13th hole. But when he arrived there, he was three over for the day and en route to shoot two-over 72. So, Hall made the intelligent call. "I didn't think that would be the best thing to do," he said.
Now that he's told the world his hockey allegiance, it could get very interesting at Colonial on Sunday. Don't get too close to the ropes, Harry. A cross check could be in your future.