Touching The Money
Harris English is playing an extremely dangerous game with his beloved Georgia Bulldogs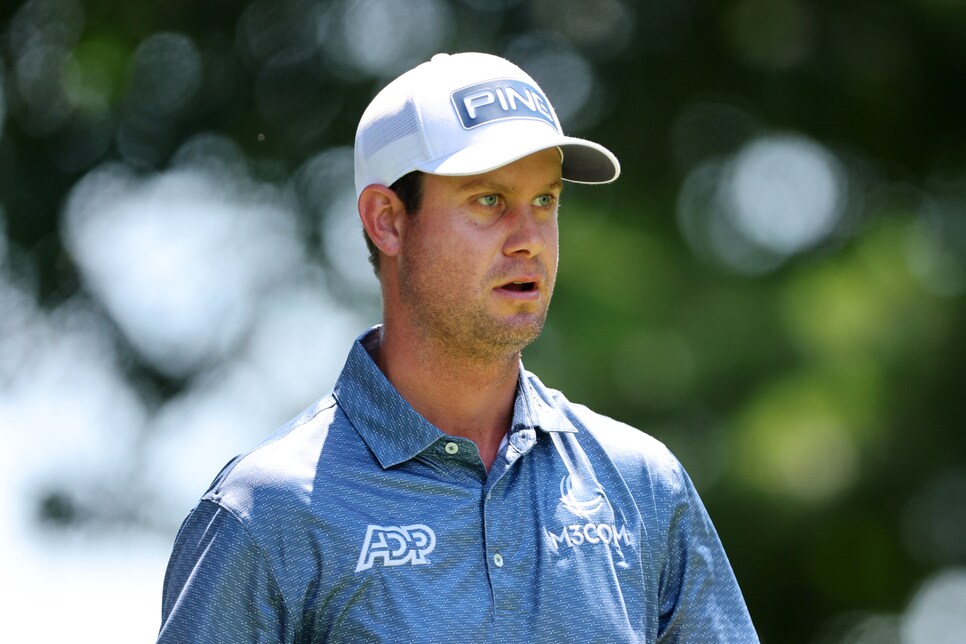 Each year, the PGA Tour's RSM Classic also doubles as a University of Georgia men's golf team reunion. Many former Damn Good Dawgs have made Sea Island their home, and the ones that haven't still show up anyway just for the strokes-gained/vibes. Everywhere you look, it's Dawgs, Dawgs and more Dawgs.
This week, there's even an all-Dawg grouping of Brian Harman, Kevin Kisner and Harris English, who all hope to be playing late on the weekend, even if that means they have to miss the first half of the UGA-Kentucky game at 3:30 p.m. on Saturday afternoon.
"Obviously love coming here. Live right across the street. It's nice to be back," English said on Wednesday. "A lot of friends and family in town and very comfortable around this place, so looking forward to the week. And paired with two Bulldogs in Kiz and Harm, so we're going to have a lot of fun out there."
We'd imagine part of that fun will involve discussing their beloved Bulldogs, who are yet again the top-ranked team in the country, currently sitting at 10-0 and having already locked up a spot in the SEC title game against LSU. Before that, though, they still have to play the Wildcats in Lexington and the hated Georgia Tech Yellow Jackets at home in Athens, two game English isn't all that concerned with.
"It's fun being a Bulldog fan," English said. "Playing on the road is always tough. Kentucky's going to give us our best shot. I don't think [Georgia] Tech will be much of a problem, but LSU's been playing great."
Couple this year's dream season with last year's national-title-winning season and it's impossible to NOT be uber-confident as a Dawgs fan. However, this move English admitted to pulling is the type of over-confident move that usually rears its ugly karmic head at the worst possible time.
"I already booked a hotel room in L.A. for the National Championship," he said. "I don't know if that's too soon, but I think we can get out of it if we lose, but I would love to see them play in L.A. and hopefully win a National Championship."
Believe me, English is not the only Dawgs fan to get a head start on natty-game planning, but that doesn't make it any less of a dangerous game to be playing. Never, ever touch the money.
That said, it's very difficult to envision a scenario where the Dawgs don't at least reach another National Championship game. Even if they lose one of the next three games they'll still make the College Football Playoff, which would put them one win away from making it to L.A. For now, English's January 9 plans are safe, but stranger things have happened.