The Loop
Harrington: Sergio Garcia "was a sore loser"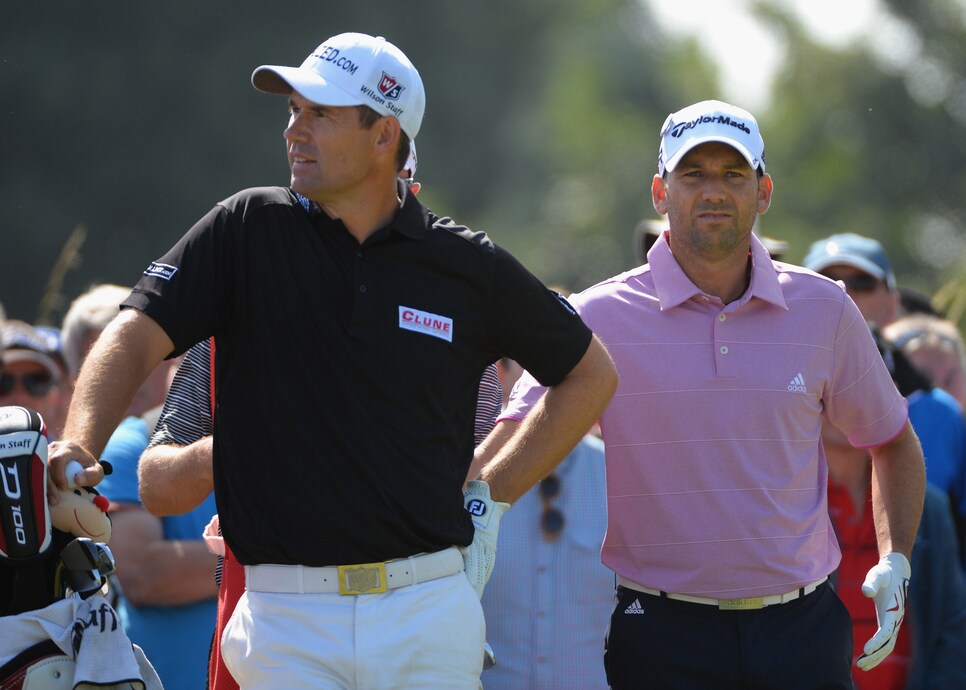 Sergio Garcia earned the green jacket on Sunday, putting his demons to bed in dramatic fashion. It's a feat celebrated and praised across the golf world, including from rivals Tiger Woods and Padrig Harrington. Although the latter let it be known he harbors some less-than-generous opinions on the new Masters champ.
Speaking on Irish radio station RTÉ 2fm, Harrington claims different mindsets and approaches led to a strained relationship between the two.
"His is a very flamboyant game, everything comes easy. There were periods he never practiced," Harrington said on the "Game On" show. "I worked at it, grinded it out, got the best of it. I'm very strong with the etiquette of the game, so I don't tolerate people spitting in the hole, throwing their shoes or throwing golf clubs. That would be my attitude, and that would be quite clear from where I came from."
Harrington, who has three majors to his credit, explicitly aired his grievances regarding the 2007 Open Championship at Carnoustie.
"I gave him every out I possibly could at the 2007 Open," said Harrington, who defeated Garcia in a playoff for the title. "I was as polite as I could, and as generous as I could be. But he was a very sore loser, and he continued to be a very sore loser. So clearly after that, we had a very sticky wicket I'd say."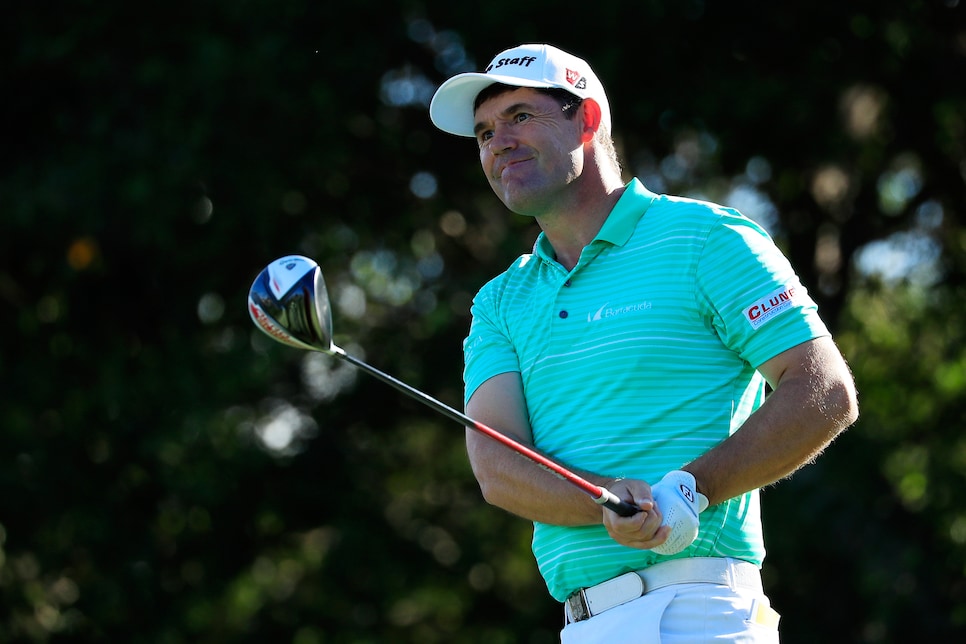 Though Harrington said the shared Ryder Cup experience improved the relationship, he admitted, "We say hello to each other every day we meet, but it's with gritted teeth, there's no doubt about it."
Even in this breath, Harrington said he was happy for Garcia and his major breakthrough.
"I was delighted to see the emotion on the 18th green," said Harrington, who worked the Masters for Sky Sports. "Anybody watching that has got to feel for him and see, maybe I'm a bit harsh in the fact that I look at it and say, 'Well, everything comes easy to Sergio.' But clearly, it hasn't come easy to him. It really hasn't. And you could see in that moment in time that, you know, he probably paid his dues."
Harrington is currently nursing an injured nerve in his neck. He hopes to return for this year's Open Championship at Royal Birkdale, where he won the claret jug in 2008.