Short Game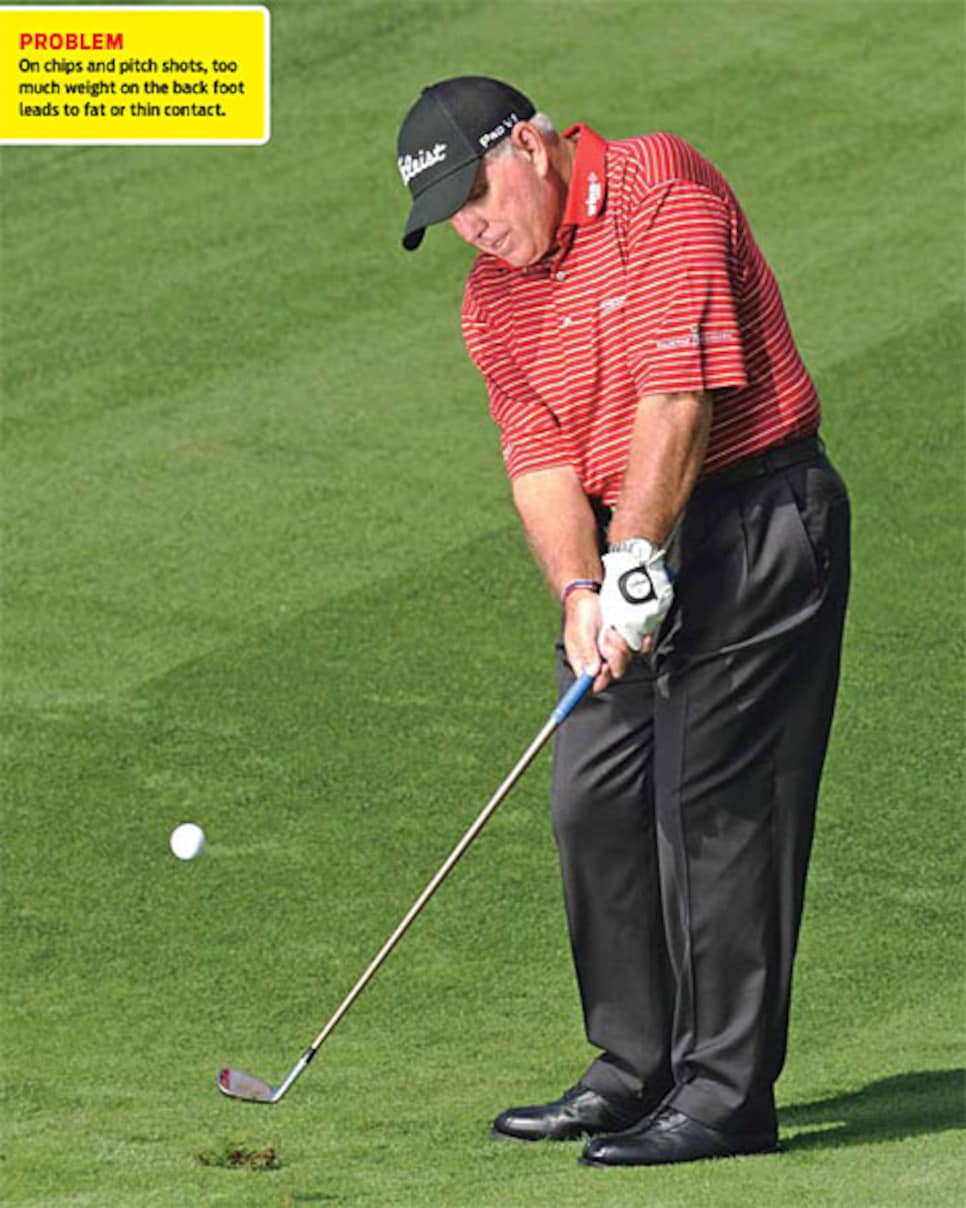 Rule No. 1 on shots around the green is to get to your front foot. Most of the golfers who come to our schools have their weight back at impact. They either set up that way or shift there during the swing, usually because they're trying to help the ball in the air.
One of two things happens when your weight gets stuck on your back foot: (1) You hit the shot fat, because the low point of the swing is behind the ball; or (2) you hit it thin, because the low point is back and the club catches the ball on the upswing. Contact is everything on these little shots. The only thing worse than skulling a ball over the green is dumping it right in front of you.
The good news is, moving your weight forward is a simple adjustment. Try the drills at right, one for pitching and one for chipping. Remember, when using any drill, hit normal shots as well, trying to ingrain the feel.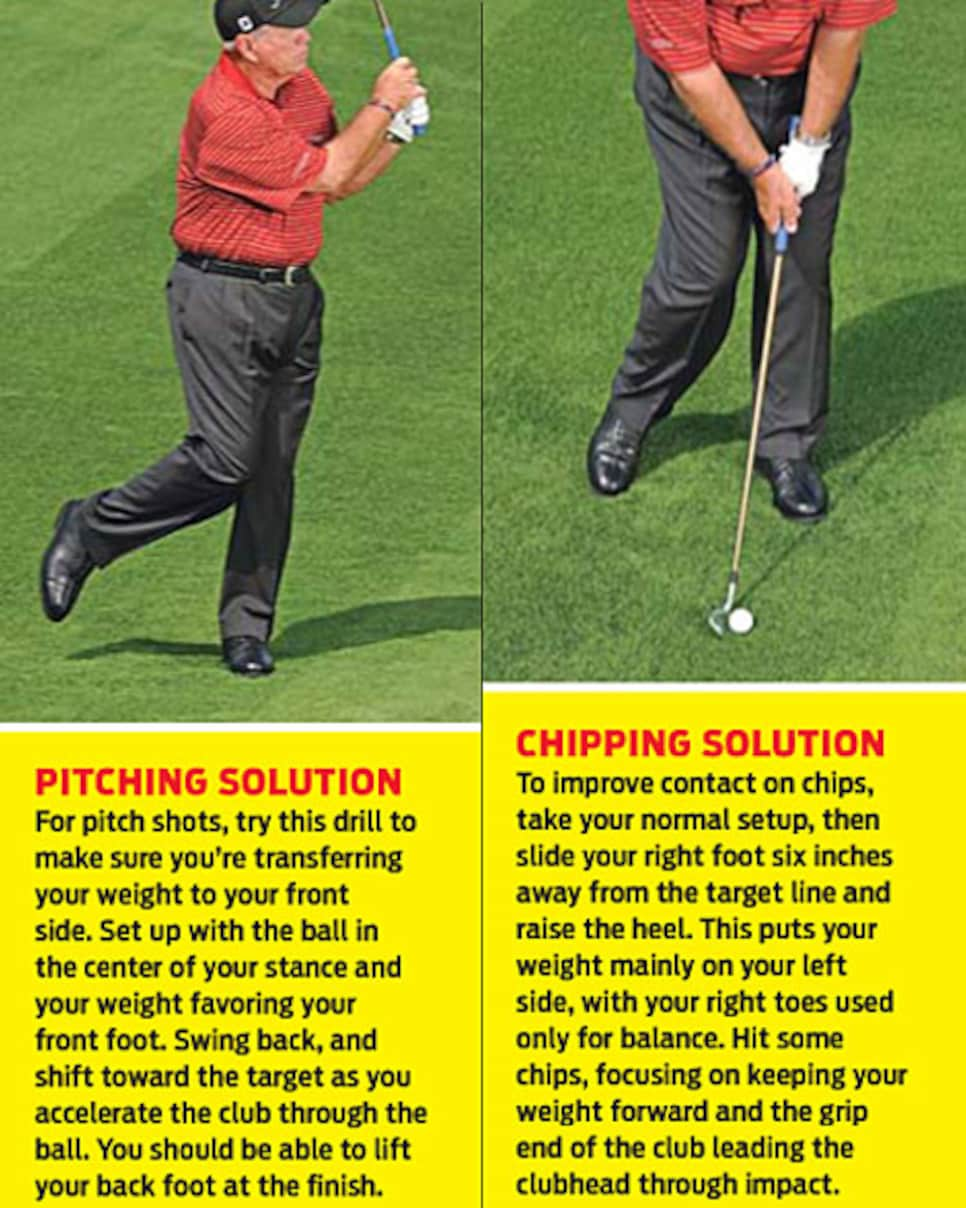 *Ranked No. 1 on Golf Digest's 50 Greatest Teachers, Harmon runs the Butch Harmon School of Golf, at Rio Secco, Henderson, Nev.