Short Game
How To Hit Any Wedge Shot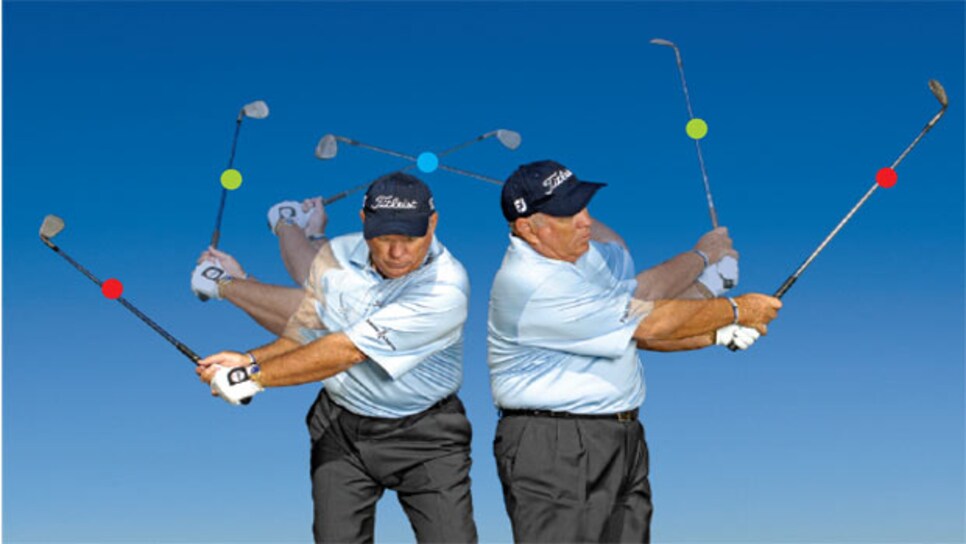 Hitting wedges the right distance is one of the toughest things for average players. They tend to make a full backswing, no matter how long the shot, and then try to apply the right amount of hit at impact. When you manipulate the swing like that, you'll mis-hit shots and struggle to control distance.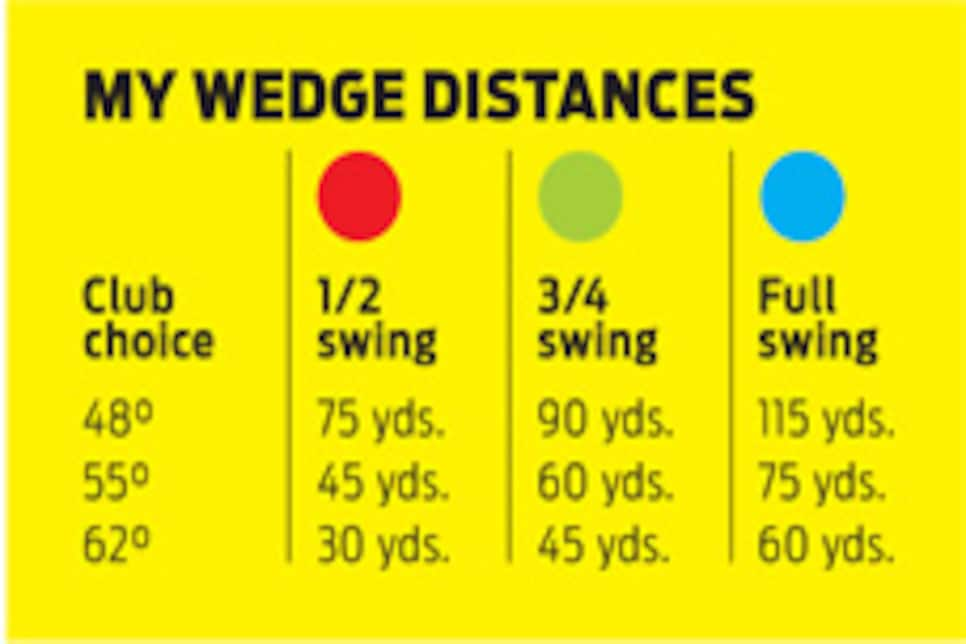 For starters, make sure the lofts on your wedges are evenly spaced, like 48, 52 and 56 degrees. If you have a pitching wedge at 48 and a sand wedge at 58, that gap is too big. You'd have to learn too many partial shots with the pitching wedge.
Once you get your wedge set right, work on three swing lengths: full, three-quarter and half. And that goes for the follow-through, too, not just the backswing. Match your swing on both sides, so your finish is a mirror image of your backswing (above). This will allow you to swing with an even tempo and produce different distances without any guesswork on the downswing.
Practice this system to learn your distances. Use the yardage markers on the range. With a little work, you'll start wedging it tight.