Instruction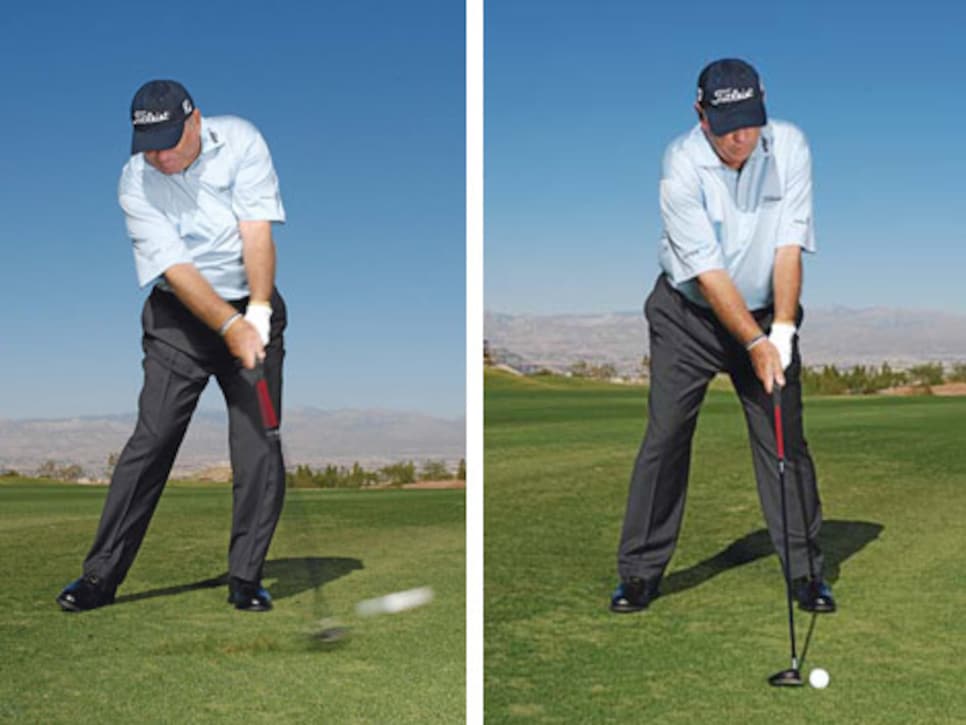 TOO FAR FORWARD (right): This is the most common fault I see with amateurs. With the ball up this far, you'll catch it thin or top it.
I see golfers in our schools play these perfect 5- and 7-wood shots, but give them a 3-wood and they can't hit it.
First, they play the ball up in their stance, like a driver, and try to help it in the air. As a result, they top it or skim it along the ground.
Second, they swing too hard. The green is usually out of reach, so they think, The longer I hit this, the better. But those hard swings rarely end well.
For better 3-woods, position the ball a few inches inside your front heel. And then don't be afraid to hit down on it. Ben Hogan used to take a little divot with every fairway wood he hit, and so does Tiger.
When it comes to tempo, think of your 3-wood as any other club: It has a distance maximum, whether yours is 250 yards or 150. Use the same tempo you would for an iron shot—don't try to squeeze out that extra 10 yards.
Make sure your 3-wood has enough loft, 15 or 16 degrees. A lot of golfers are carrying 13-degree models, which just scream for you to help them get the ball up. When you hit range balls with your 3-wood, tee it up sometimes. You need to get used to the idea that you can hit down on the ball and get plenty of height on the shot. You need to learn to trust the club's loft.