Short Game
Phil's favorite lag drill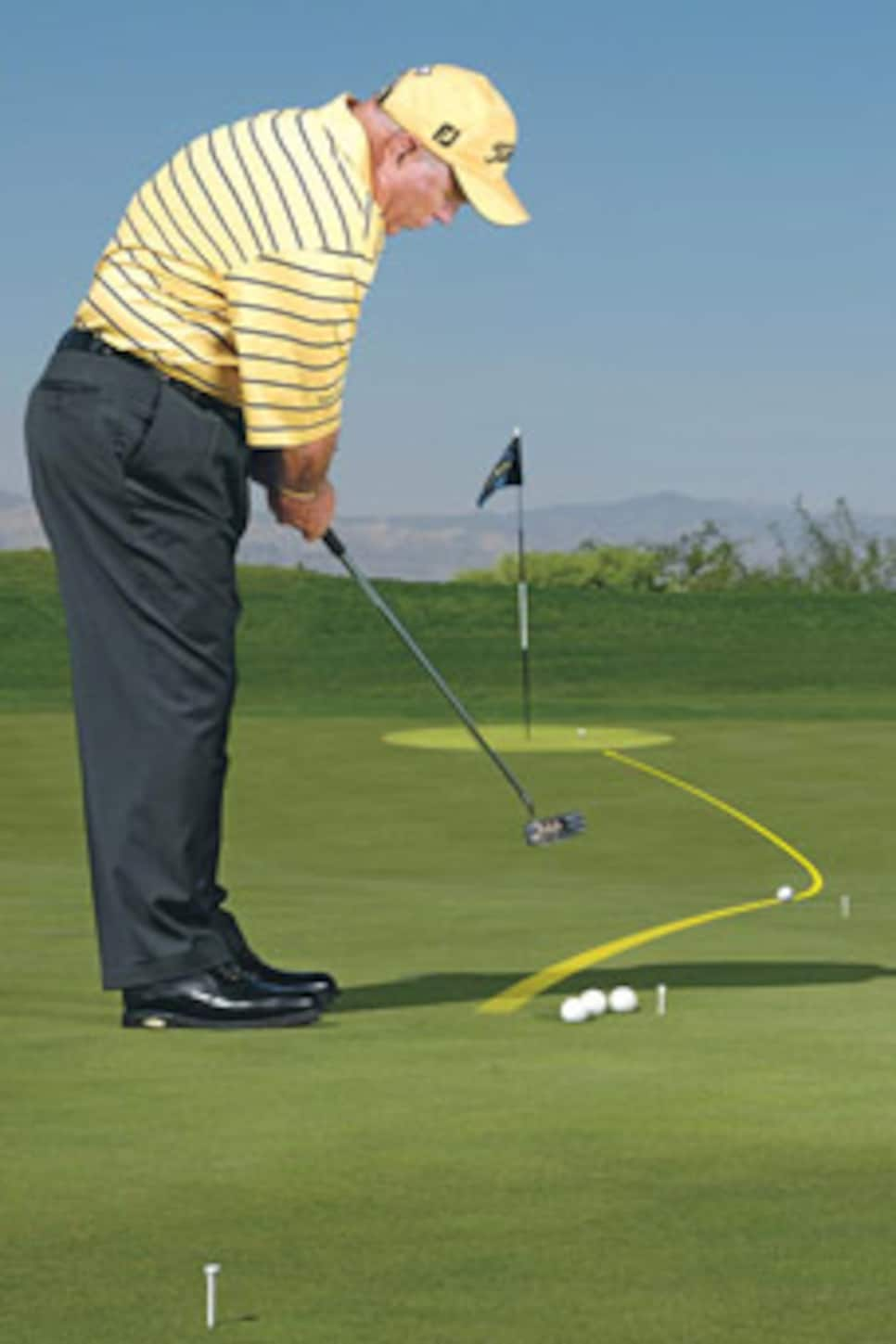 FIVE IN A ROW: You can't move on until you do it. You'll feel the heat.
Here's a drill I learned from Phil Mickelson to improve the pace of your putts. Take five balls to the practice green, and stick tees in the ground 30, 40 and 50 feet from a hole. Your goal is to putt five balls in a row from each tee to within three feet of the hole. (Use your putter -- it's about 36 inches long -- to measure a six-foot circle around the cup.)
Start at 40 feet, then go to 30, and then 50. Mixing it up like this prevents you from just grooving a slightly longer stroke as you go. The trick is, you can't move to the next station until you get five straight within the circle. It's a real gut check: When you've got four in the circle and you're going for five, trust me, you'll be feeling it.
Most golfers putt a bunch of five- and six-footers on the practice green before heading to the first tee. Inevitably they have a 40-footer on the first green -- and not a clue how hard to hit it. Take five minutes before you tee off to putt a few balls from one side of the green to the other. Then turn around and putt them back. You won't be guessing so much on that first green.
Ranked No. 1 by his peers among Golf Digest's 50 Greatest Teachers, Harmon runs the Butch Harmon School of Golf at Rio Secco Golf Club, Henderson, Nev. Click here for more tips from Harmon.