Short Game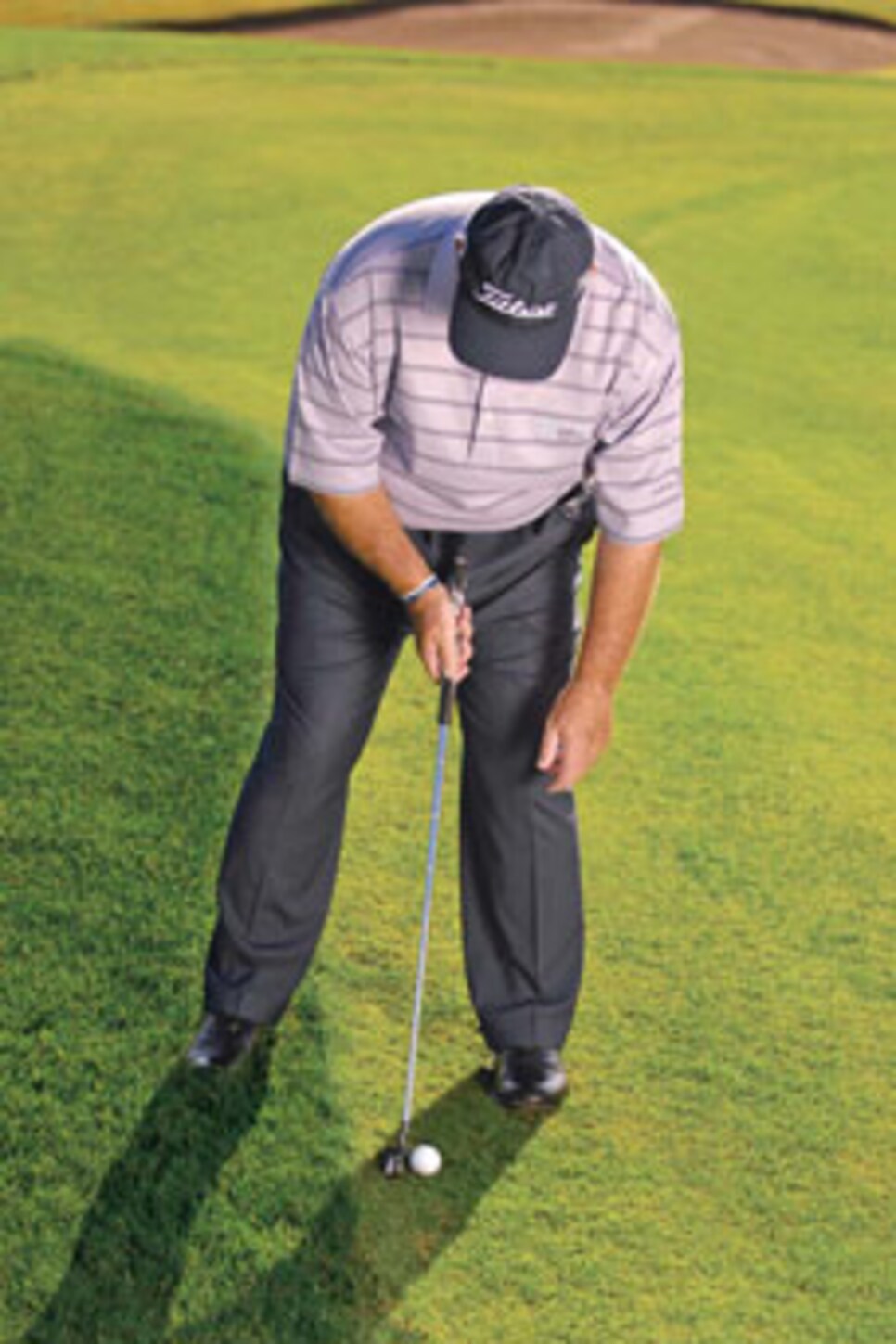 Lower your front shoulder to make the putterhead swing up and over the rough collar. From there, you can hit down on the ball and make it skid onto the green.
With greens rolling so fast these days, more approach shots run through the back fringe, close to the rough. You're on short grass, so you want to putt, but the rough interferes.
Use your putter, but play more of a chip shot. To play the fringe putt, take your putting setup, then let your left arm hang to your knee before taking your grip. This will lower your front shoulder, promoting a steeper backstroke that avoids the rough. (With a big-headed mallet, this shot might not work.) Lowering the shoulder is particularly important if you're going downhill, as I am here.
Let your wrists hinge going back, and then stroke down and through. You'll feel more hit than you do on a putt.
Ranked No. 1 by his peers among Golf Digest's 50 Greatest Teachers, Harmon runs the Butch Harmon School of Golf at Rio Secco Golf Club, Henderson, Nev.