Instruction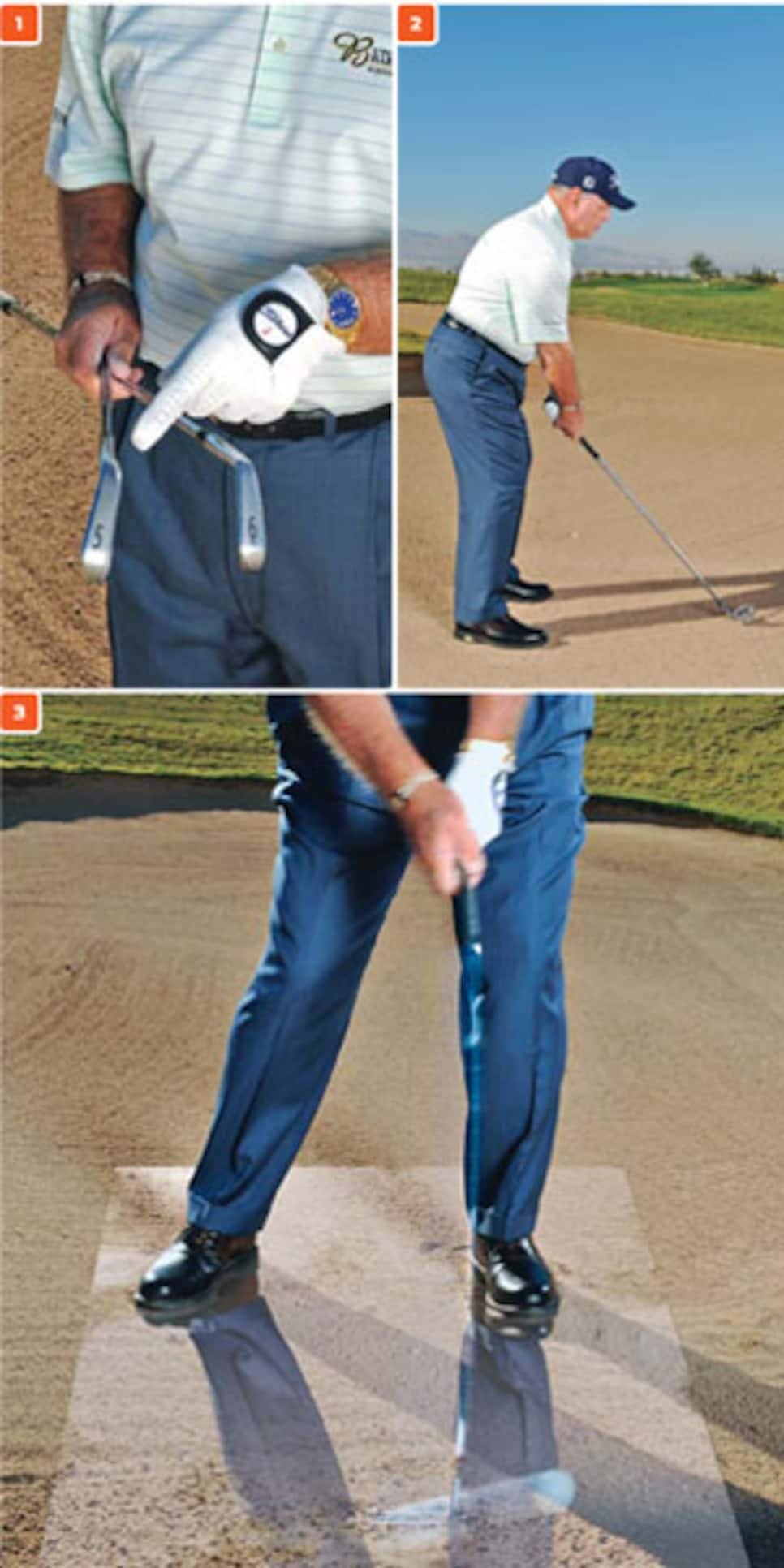 Butch Harmon's Tips 1, 2 and 3 (from left to right) for hitting from a fairway bunker.
The common miss from fairway sand is fat, and that comes from driving the legs on the downswing. The driving action lowers your center of gravity, which works great from the grass but in the softer sand often leads to hitting behind the ball. To quiet that forward leg drive, swing a little easier with a longer club. If there's a high lip, make sure you have enough loft to clear it, but if the lip is low, club up and swing easy.
Hold your chin up to set your spine angle a little more vertical. Taller posture promotes an around-the-body swing and a more level strike, so you can pick the ball without digging. Resist the urge to dive down into impact, as golfers often do to try to help the ball out of the sand.
Imagine your ball is sitting on a pane of glass: You want to clip it off without smashing the glass. Feel as if you stay tall all the way through the shot. Remember, hitting the ball thin out of a fairway bunker is a good thing, and too thin is usually better than any kind of fat.
Butch Harmon is a Golf Digest Teaching Professional and runs the Butch Harmon School of Golf at Rio Secco, Henderson, Nev.