Instruction
I'm spending a lot of time teaching juniors at my academy on Hilton Head Island, so I've been getting questions from parents interested in starting their kids in golf the right way.
One of the most common is about the grip. Is it OK for a smaller player to use a stronger grip -- with both hands turned away from the target -- to keep the club under control? I say fundamentals are fundamentals, and they don't get much more important than the grip. Your grip controls the angle of the clubface and, by extension, where the ball goes. That's just as true for an 8-year-old as it is for an adult.
I'll teach a young player the grip the same way I would an adult beginner: Slowly put your left hand on the handle, then the right. The "V" on the top side of each hand should point just right of your chin. Most players use an overlapping grip, but Jack Nicklaus and Tiger Woods interlock. If interlocking is good enough for them, it's good enough for me and you.
Harrington steps it up -- no surprise
The only way a player can really advance his game is to improve his technique and then learn to perform in pressure situations. Padraig Harrington's last two seasons have been a textbook example of that.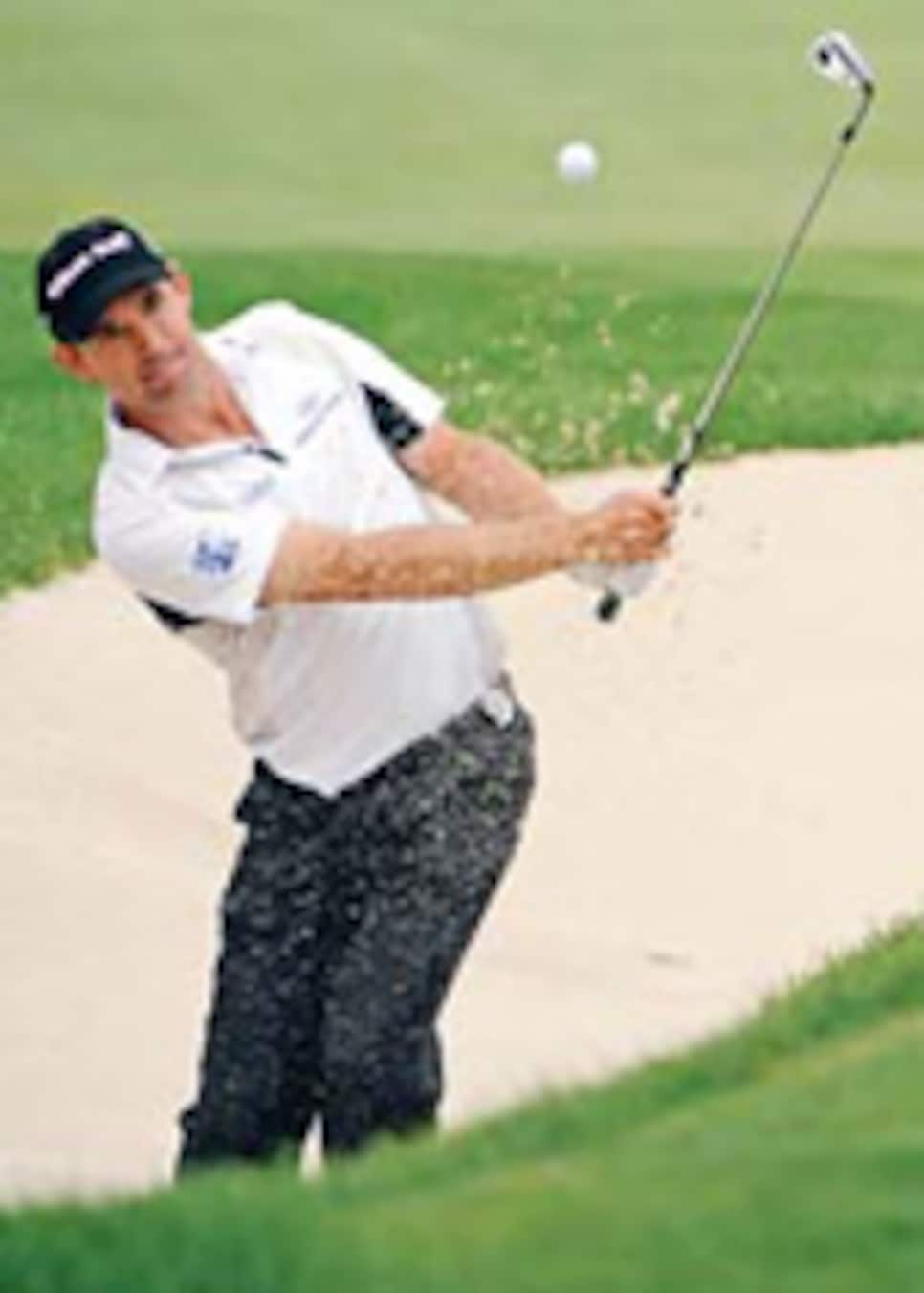 Bob Torrance has done a great job helping Padraig improve his ball-striking, and his final rounds at the British and PGA were special performances by a player who has taken control of his game. You can see Padraig's confidence just multiplying, too. Now he knows he can close the door, and he's doing it over and over again. Bob Rotella, Padraig's sport psychologist, has helped him believe in himself and play to the abilities he has developed during the last five years. And when you hear Padraig talk now, he's very focused and very positive.
It wasn't so surprising that Harrington followed up his win at Carnoustie last year with two more majors in quick succession. Now he knows he can make that last putt, like he did at Oakland Hills in the PGA. I think that's the hardest thing to do in top-level tournament golf. Once a player has done it, he can go back and draw on that experience.
The best part about Padraig's run is that it has happened to a really good guy. In addition to being nice, he's an extremely hard worker. Padraig is one of the few players I see who often stays around a tournament site to practice after he has missed the cut. That hard work has paid off -- and he's not missing many cuts these days!
Haney runs the Hank Haney International Junior Golf Academy on Hilton Head Island and owns four golf schools in Texas.