Putting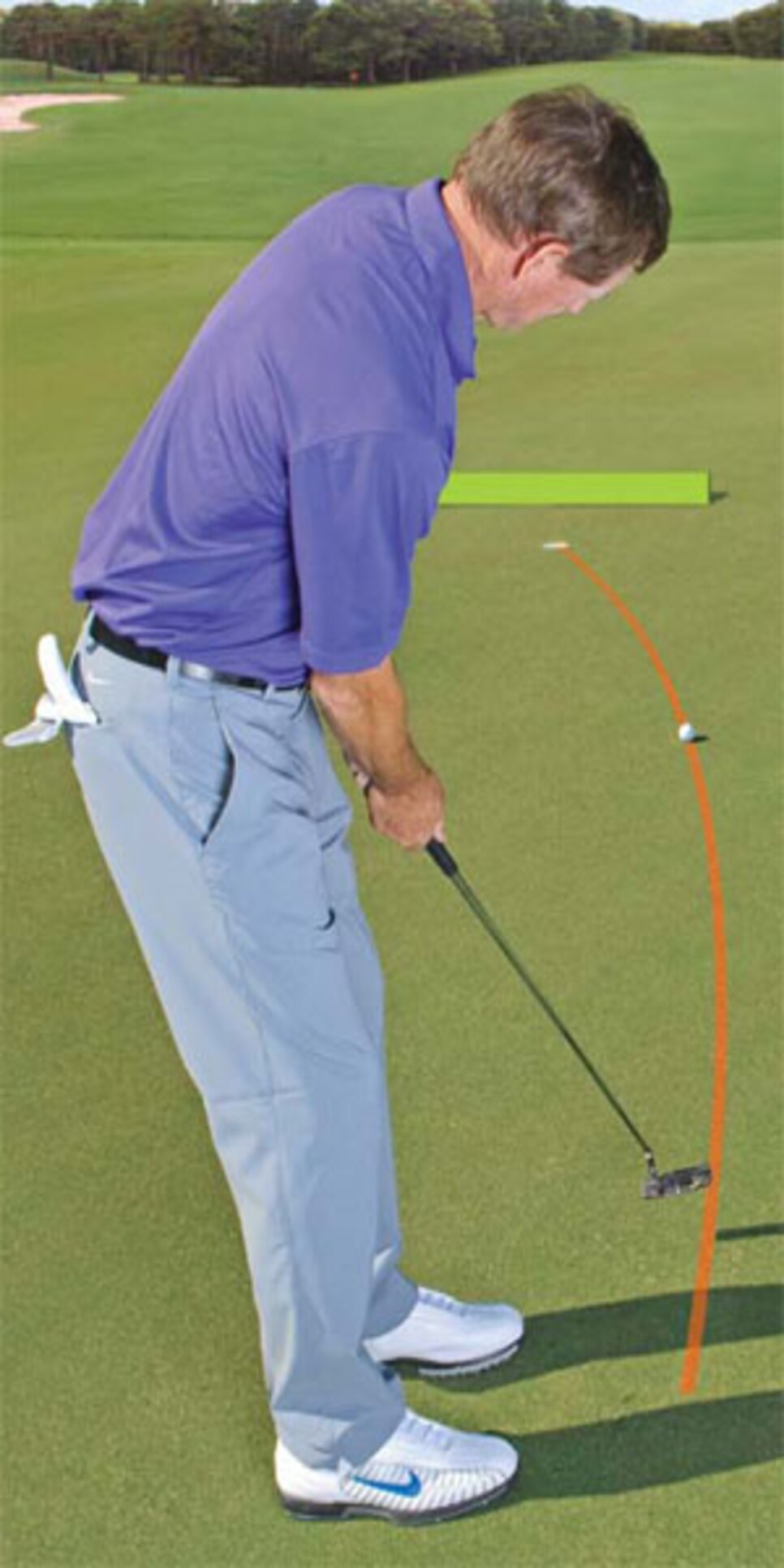 Every time I play, I see amateur golfers peering at their intended line on the greens as if mysterious symbols were written on the grass. Don't get me wrong: Studying break is an important part of putting, but getting wrapped up in it at the expense of distance is a mistake.
How hard you hit a putt determines how much break you need to play. Reading break without thinking about distance leads to frustration. If you read the line perfectly on a 20-footer but hit the putt too hard or soft, you could be left with a four- or five-footer on your next putt. But get the speed down, and you can miss your read by a foot and still have an easy putt to finish.
The next time you play, approach your mid- and long-range putts thinking about a line behind the hole more than the break. This is the more important line in putting, and I visualize it a foot and a half behind the cup, like a little backboard. Try it. If you don't make it, you'll have a tap-in.
Perfecting Your Practice
Tour players obviously spend a lot of time working on their games -- up to eight hours a day in the off-season and two or three hours a day at a tournament site. You probably don't have those hours to spend on your game, but you can still learn from their routines.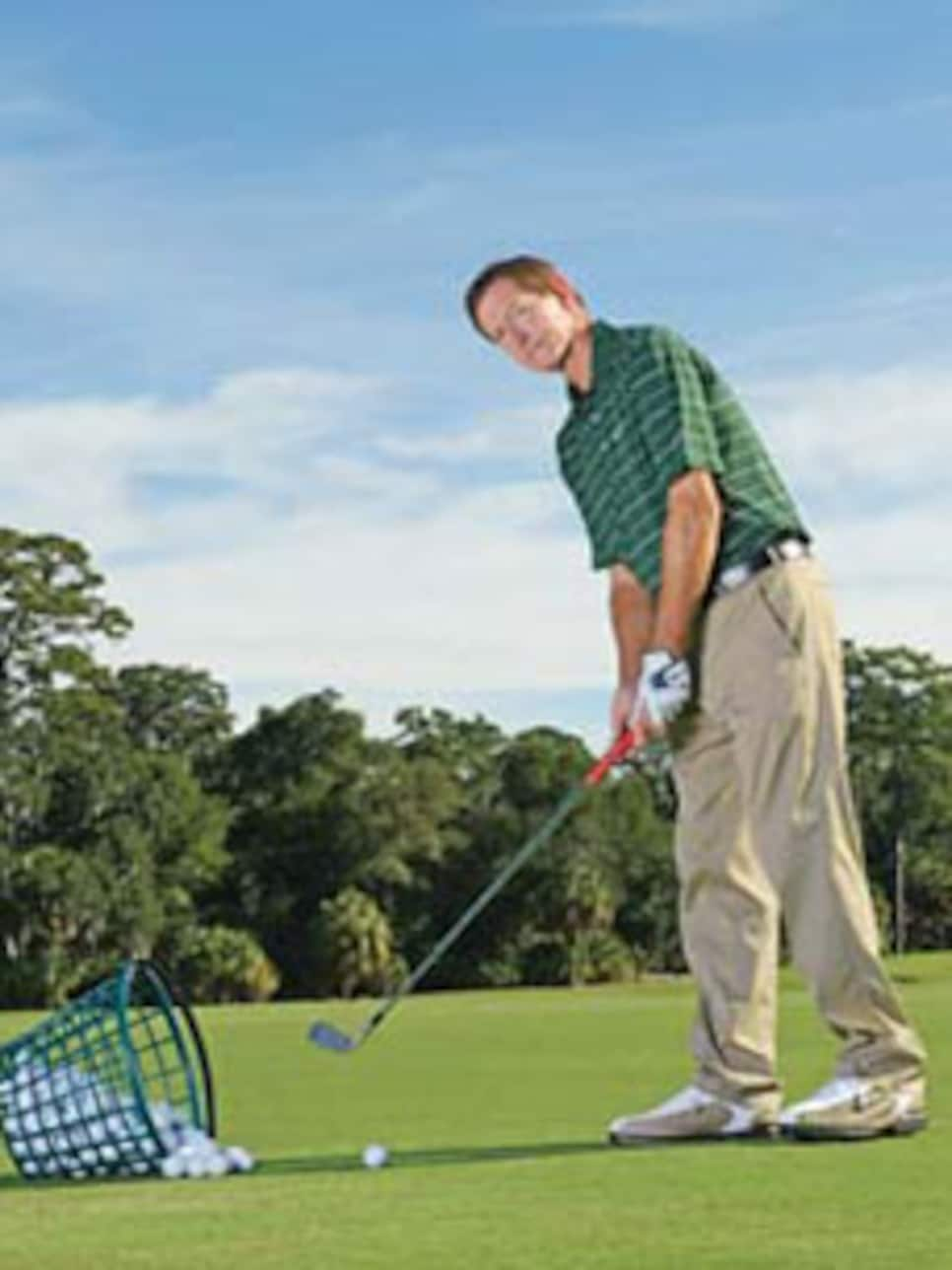 Before they play, amateurs might hit a bucket of balls with the driver, then take a few putts or chips. But it's mostly beating balls; you never see them in the practice bunker.
That routine might make sense for exercise, but if you want to score, you need to rethink things. Half of your total practice time should be devoted to short game, with half of that on putting. With the remaining 50 percent, start with short irons and work up to the driver, hitting every other club and spending the same time on each. You'll build good tempo and a complete game.
Hank Haney is a Golf Digest Teaching Professional and runs the Hank Haney International Junior Golf Academy, in Hilton Head.