Instruction
Lofting Your Short-Game Shots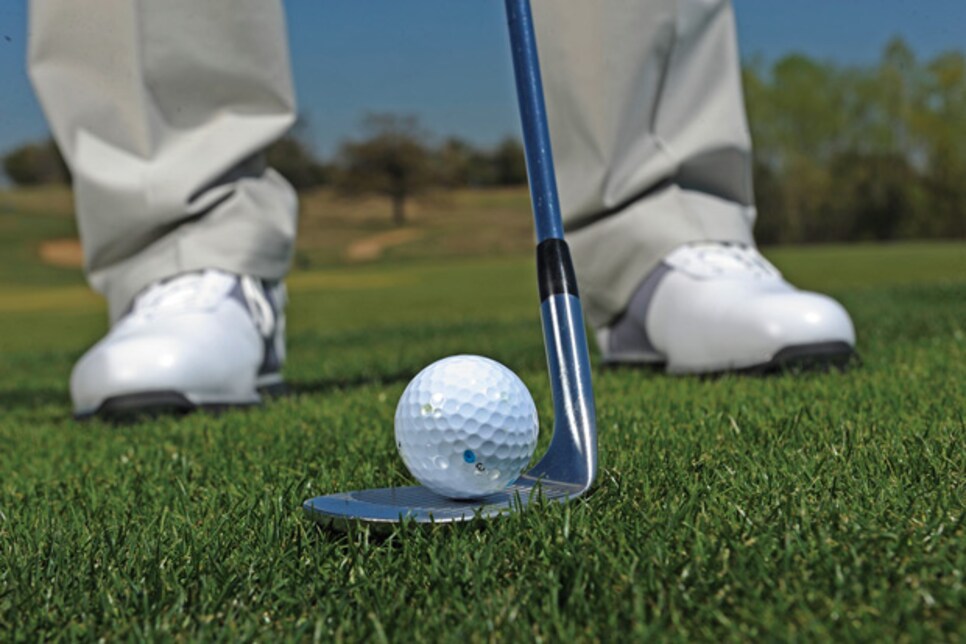 Loft in the short game is almost all produced by one factor: where on the ball the club makes contact. The closer you hit to the bottom of the ball­ -- accomplished by increasing the loft on the clubface -- the higher the ball will go. You can create additional loft on a sand wedge by doing one of two things at address: opening the face or lowering the grip end of the club.
Open the face at least a little on all pitch shots because that limits the exposure of the club's leading edge to the ground, reducing the possibility that the club will dig and catch the ball fat. With an open face, the ball will fly higher, but there's a trade-off: The more you open it, the smaller the effective size of the clubface -- and the more you lead with the shank-producing hosel, as you can see in the photo above.
The other way to add loft is to lower the grip end at address. This increases loft in much the same way as opening the face. The best example of this is on bunker shots, where a wider stance promotes a lower-than-standard hand position. One misconception to forget about on all pitch shots is that opening the face (or lowering the hands) makes the ball fly to the right. Hit the bottom part of the ball, and it will go straight -- and high.
HANK HANEY, a Golf Digest Teaching Professional, runs the Hank Haney International Junior Golf Academy, in Hilton Head Island.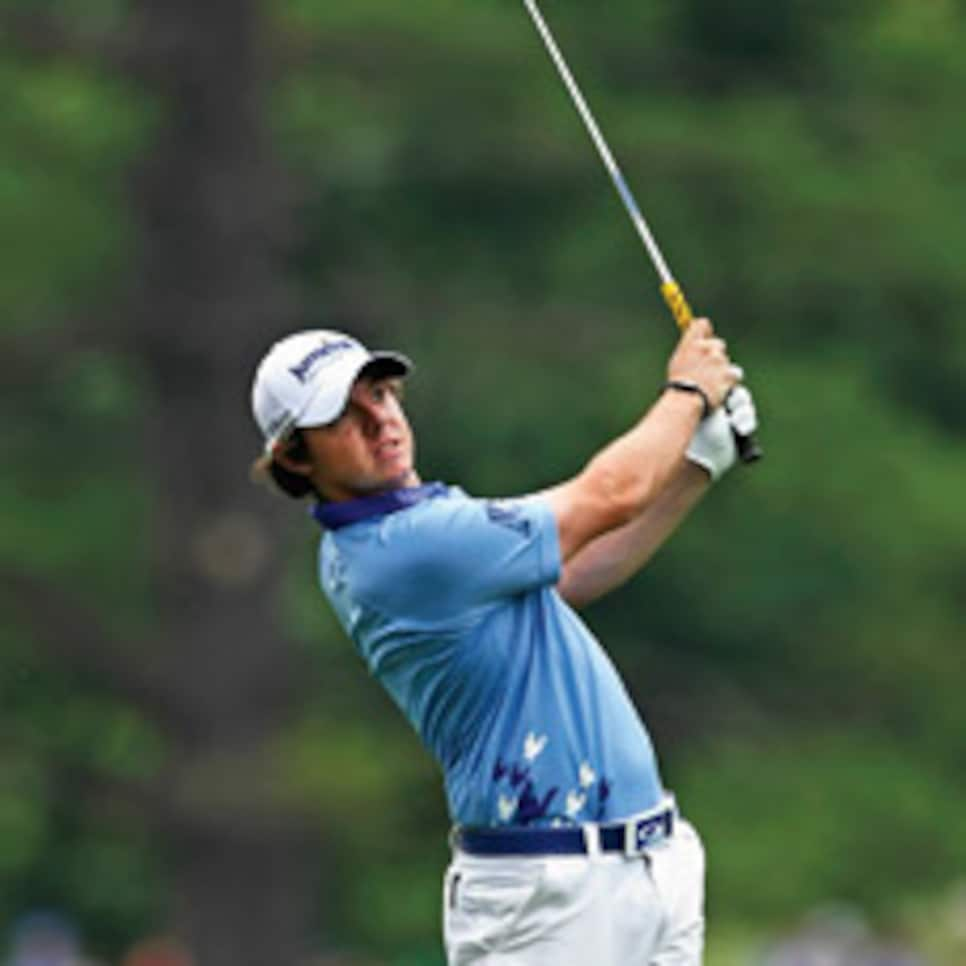 Everyone wants to compare Rory McIlroy's eight-shot win at the U.S. Open to Tiger's 15-shot victory at Pebble Beach in the 2000 U.S. Open. There is almost no comparison in my mind. What Tiger did was at another level. He broke the record for winning margin in a major by two strokes, had the largest leads ever in a U.S. Open after 36 and 54 holes, and didn't have a three-putt. Rory's great win showed how impressive Tiger's win was. Rory was clearly the best player in the field and finished 16 under compared to Tiger's 12 under, but Rory was one of 20 players under par at Congressional; Tiger was the only player in red numbers at an extremely difficult Pebble Beach.