Instruction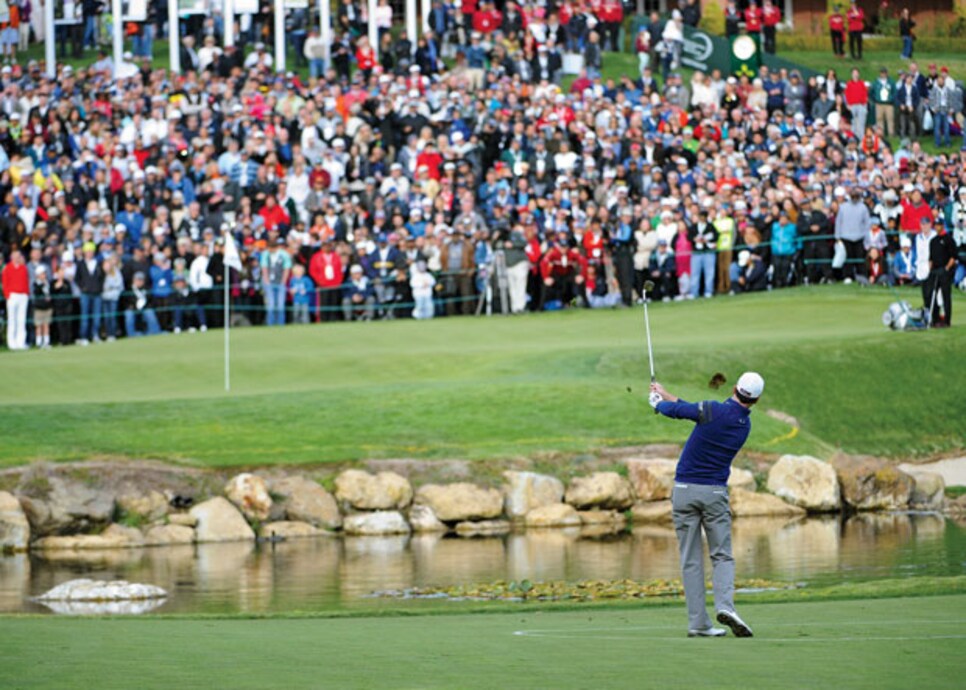 Every golf swing has two key elements: the turning of the body and the swinging of the club with the hands and arms. The controlled wedge is one shot that gives amateurs a lot of trouble when those elements aren't blending well. The biggest mistake is making a big swinging motion with the arms while keeping the body quiet. Look at Zach Johnson's finish here—on the wedge shot he holed to get into a playoff at the Northwestern Mutual World Challenge. (He beat Tiger on the first extra hole.) Zach has a lot of body turn and a controlled arm motion. Try this: Feel like you're turning to a full finish with your body, but your arms, hands and club make it only to a half finish. You'll hit solid shots with better control.
One topic that comes up a lot is how the great players through history—Snead, Hogan, Palmer, Nicklaus, Watson, Norman—would do on today's PGA Tour. Has the game really changed? Sure. Equipment is better, courses are longer, and the professional game is filled with superb athletes. But it still comes down to having the ability to hit great shots under pressure to close out a tournament. The best players have always been able to make that last putt, and they'd still be able to do it today.
You are using an unsupported version of Internet Explorer. Please upgrade to Internet Explorer 11 or use a different web browser.