Short Game
Practice Chipping Extremes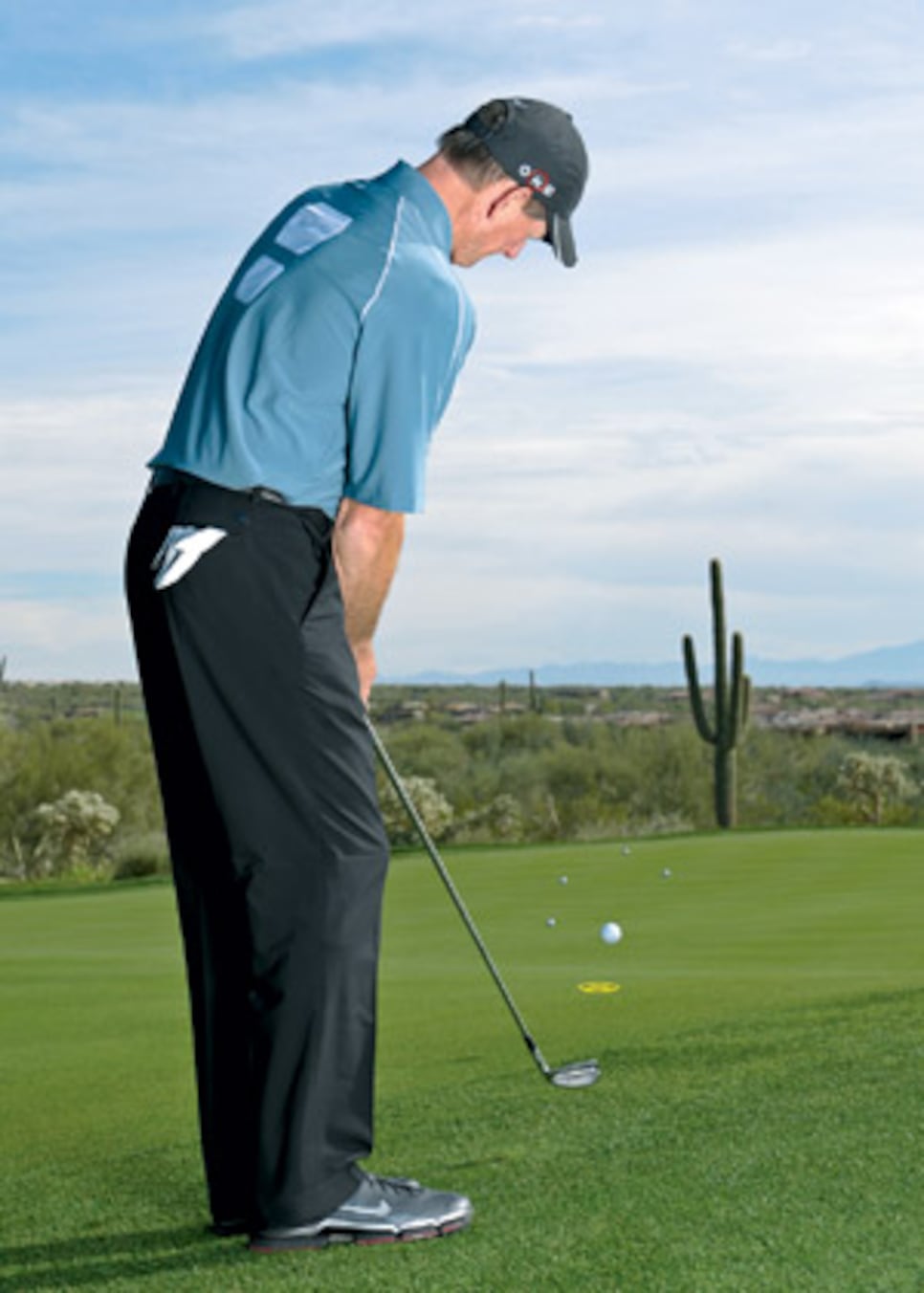 A lack of practice time is a fact of life for a lot of amateur players, even those with low handicaps. If you're working with a limited amount of time, how do you get the most out of a short-game practice session? The answer might surprise you.
Instead of practicing bread-and-butter chip shots with your favorite wedge, work on "extreme" shots--ones you probably haven't tried on the course. For instance, take a low-lofted club like a 6-iron, and hit shots to a variety of targets. The unfamiliar shot forces you to pay attention to where you land the ball and how much more it runs than a normal chip. You can also take different clubs and chip to the same landing spot (see photo) to see how each one rolls out. Both drills work your brain and your touch--crucial for single-digit players trying to cut strokes.
HANEY runs the Hank Haney International Junior Golf Academy on Hilton Head Island and owns four golf schools in Texas.