Instruction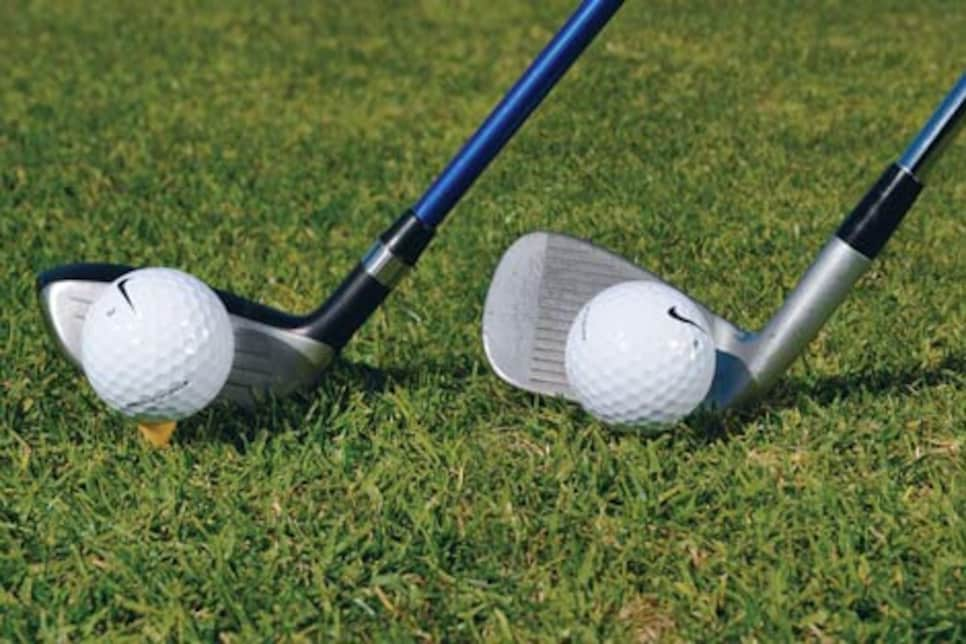 There's a reason they let you tee up the ball only 18 times a round: It's easier to hit a shot that way. When you do get the chance to put the ball on a tee, take advantage of it, and always on par 3s.
When you tee up a ball for an iron or hybrid shot, you're keeping grass from getting between the clubface and the ball, which gives you more control over distance and direction. Whenever anything gets between the club and the ball at impact -- like blades of grass or even early-morning dew -- the ball comes off with less backspin, so it doesn't behave as predictably.
As a general rule, tee up an iron shot so the ball is just above ground level. It should look like the ball is sitting on the top of the short blades of grass on the tee. For a hybrid club, tee the ball slightly higher, about a half inch above ground level. Hybrids have more weight built into the sole, and you want that weight to get under the ball so you're taking advantage of the technology. When you get to a fairway wood, set the tee so a quarter of the ball is above the face.
Be sure to make adjustments to these guidelines based on your swing tendencies. Put a piece of impact tape on your clubface and hit some shots from a tee. If you hit the ball a bit high or low on the face, adjust your tee height to help you hit it flush.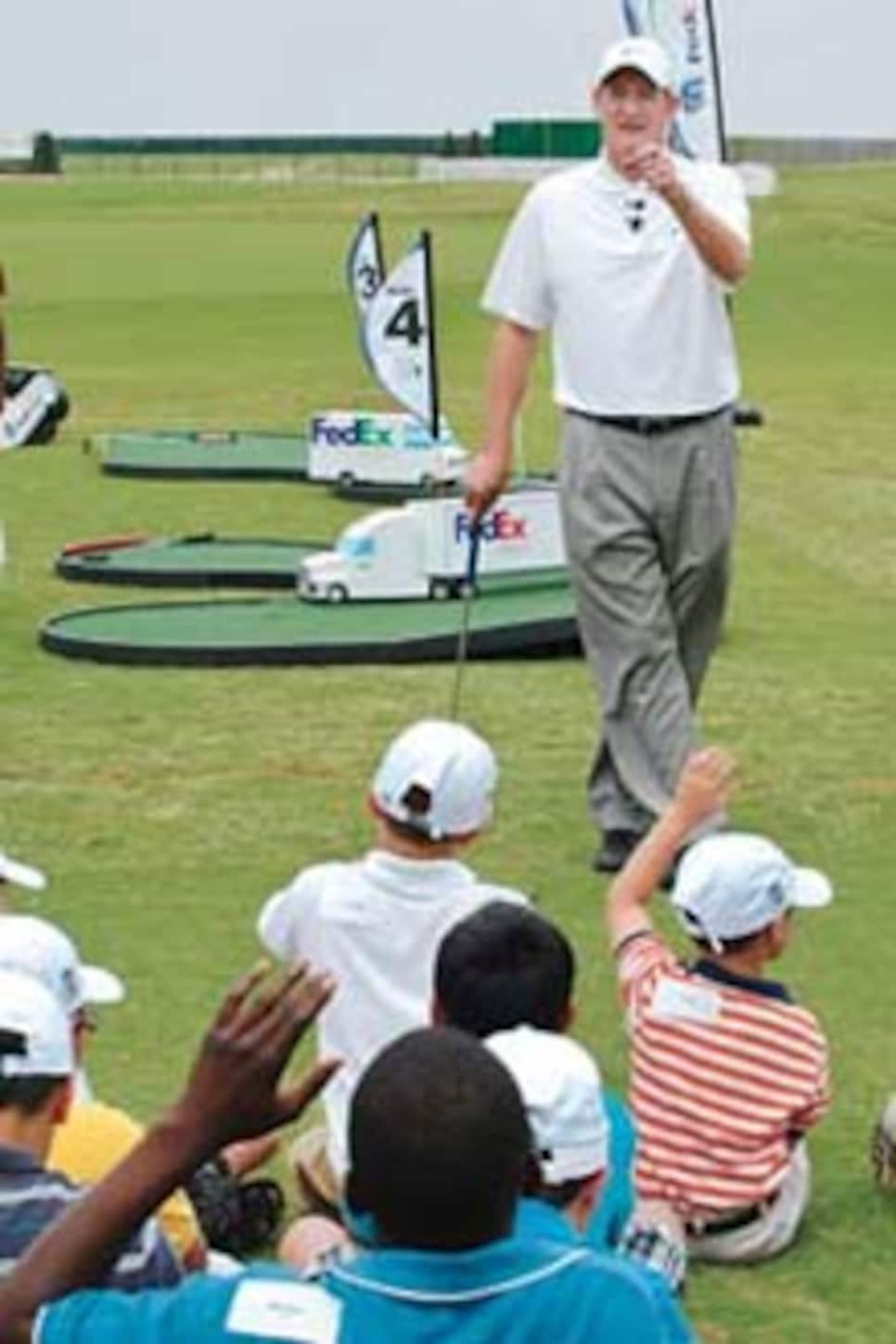 I've been lucky enough to work with FedEx on a series of junior clinics this year at First Tee program facilities in Dallas, Houston, Memphis, New York, Washington, D.C., and Atlanta. The First Tee does a great job of giving kids a start in the game, and I'm thrilled to do whatever I can to help. Golf is a great vehicle for kids to learn the skills they need, not just for the game but to be successful in life. Working with kids, parents and coaches is one of the best things I've been able to do in my career -- and I'm making junior golf a big part of the next phase in my teaching life.
I'm spending a lot of time teaching at my new Hank Haney International Junior Golf Academy, on Hilton Head Island. Watch this space over the next few months for a series of golf tips with my students there. Many of the issues young players have -- like a too-strong grip or a stance too wide for the club they're using -- are ones that apply to the average player, too. You can use the tips to help the junior golfer in your life, and your own game, as well.