Instruction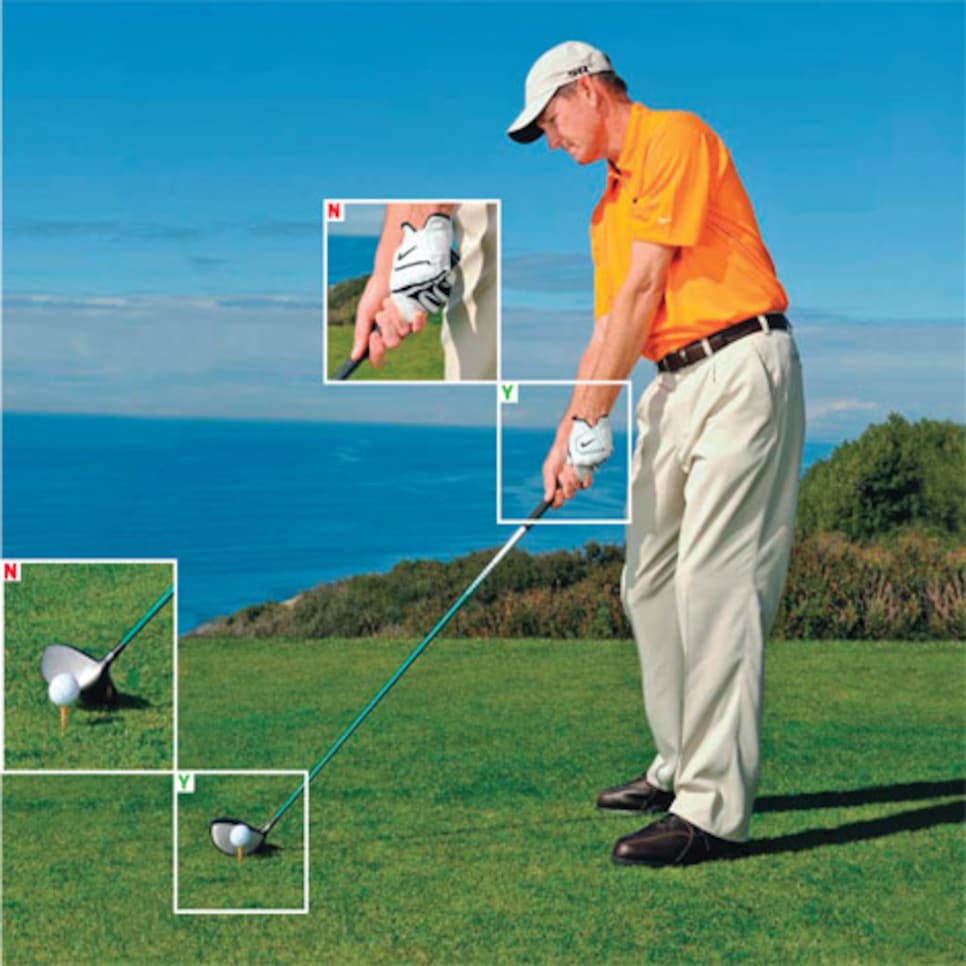 Squaring the clubface at impact is obviously an important part of hitting consistent shots. But the swing happens fast, and the clubhead isn't close to you, so you can't see exactly what's going on down there. How do you know what the clubface is doing?
The back of your left hand, assuming you've got a decent grip, will show you where the clubface is through impact. The common mistake a high-handicapper makes is swinging through the shot with the back of the left hand -- and the clubface -- pointed up. You can see how they match in the two "no" photos (far left). When the side of the hand leads the way like that, you'll hit weak slices.
To hit straighter, more powerful shots, you need to release your hands through impact. As you swing into the ball, turn your hands so the back of your left hand -- the logo on your glove -- points down the target line. That corresponds to a square clubface, as shown in the "yes" photos (near left).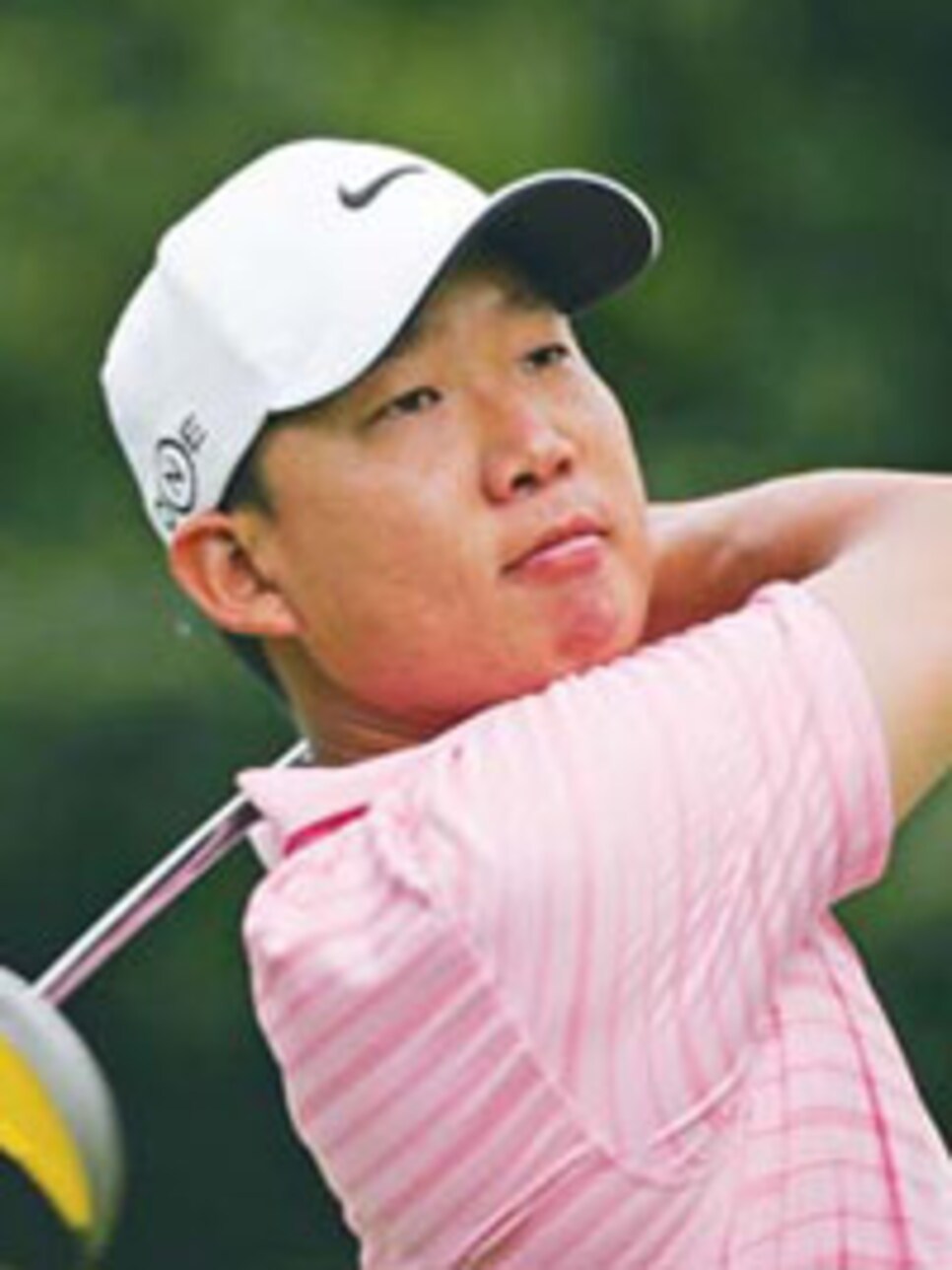 Anthony Kim is becoming a special player
I remember thinking a few years ago that there didn't seem to be a great young player ready to come out and assert himself on the PGA Tour -- by winning tournaments, not just earning cash. Now Anthony Kim is ready. Anthony used to practice at one of my facilities in Dallas when he was in college, and when he finished second at the Valero Texas Open in his first professional start, in 2006, I knew he could be a special player if he worked hard on his game. When I saw him doing just that at The Madison Club in La Quinta (Calif.) this off-season, I had a feeling he could have a breakout year.
I passed Anthony in the locker room that day and told him I thought he had the most talent of any young player in the game, and to make sure not to screw it up. I loved his answer: "I won't." He was looking me right in the eye when he said it, and that's part of the reason I think he's going to be a force for a long time. Anthony's very confident, and he's not afraid of success. He wants to hit the pressure shot. His win at Wachovia in May was just the start. He's really good, and really tough -- and you need both to do something special.