Short Game
Train your brain for feel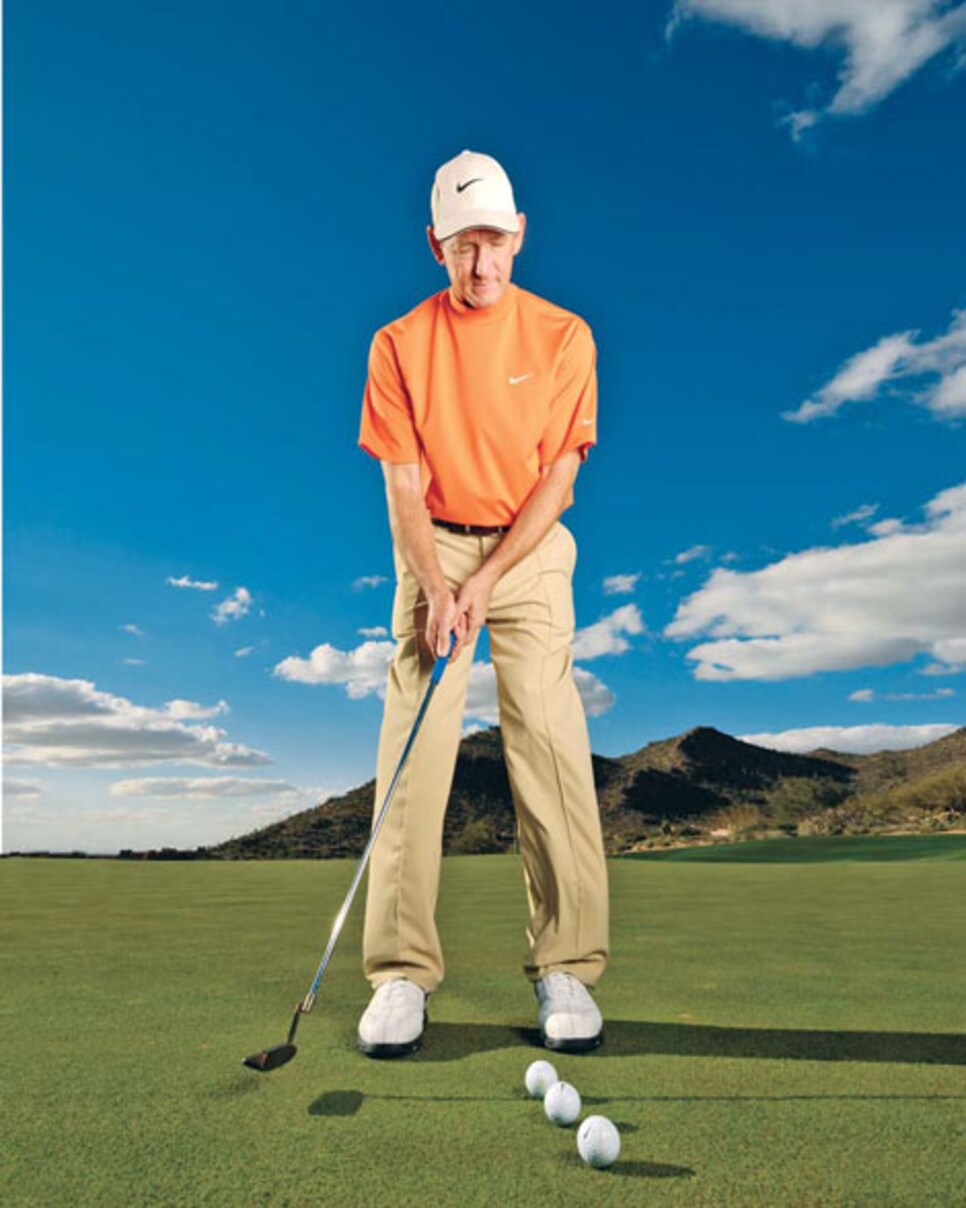 Improving your putting stroke by working on your fundamentals and practicing is certainly important, but you can have a great stroke and still struggle if you don't have a good feel for distance.
Don't stop working on your stroke at the practice green, but add this component to your routine. Set up three balls in a line 10 feet from the hole, and hit each of them with your eyes closed.
After hitting a few putts this way, you'll develop a lot more sensitivity to how far you hit the ball with a certain amount of force and to even the slightest mis-hit.
Making putts with your eyes closed is not as important as starting to develop a consistent roll. After 10 or 15 minutes, you should be able to roll each putt in the three-ball series within six inches of the others from 10 feet. As you get better, move back and practice the same drill from 20 feet to dial in your feel on longer putts.