Instruction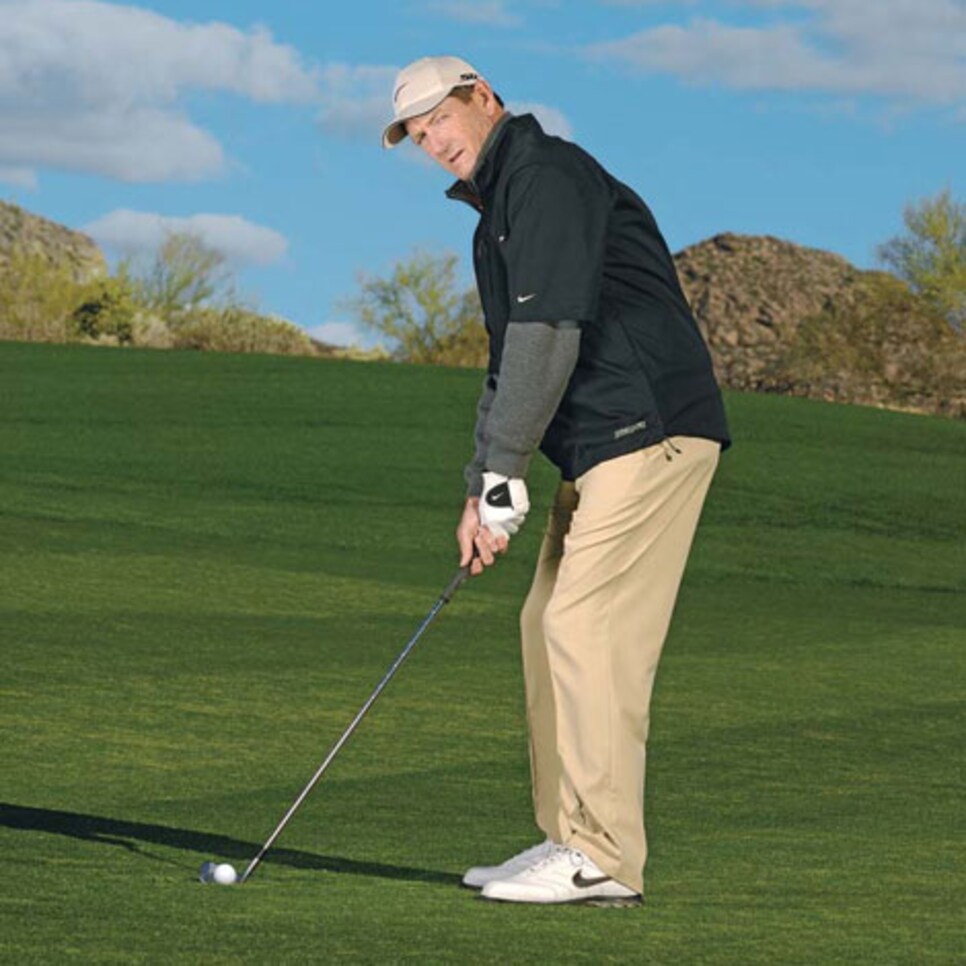 FOUL PLAY: Swinging in the elements affects shot distance, as well as trajectory and backspin.
Even if you live in a 12-month golf climate, you're going to be playing at least some of your rounds in less-than-perfect conditions. Wind, rain, wet grass and cooler temperatures all give you more variables to consider when you're deciding what shots to hit.
Wind is the most obvious factor -- and one you deal with in just about every round. Underestimating how much a crosswind reduces shot distance is a common mistake. You should almost always hit one more club in a crosswind from either direction. Cold weather also reduces how far the ball flies. You need one more club at 60 degrees than you do at 80.
You often have to deal with wet conditions, even after it stops raining. Moisture gets on the face of your irons, and shots won't spin much. They won't fly as high, or check as much on the greens. Also, those extra layers of clothes will restrict your turn and slow down your swing, so factor that into your club selection.
Stricker was The comeback player for the second year in a row__
Steve Stricker's performance in 2007 was really the feel-good story of the year, with him winning the Barclays and finishing second in the FedEx Cup. It has certainly been a long road back from 2003, when he won only $150,000 and was dead last in driving accuracy.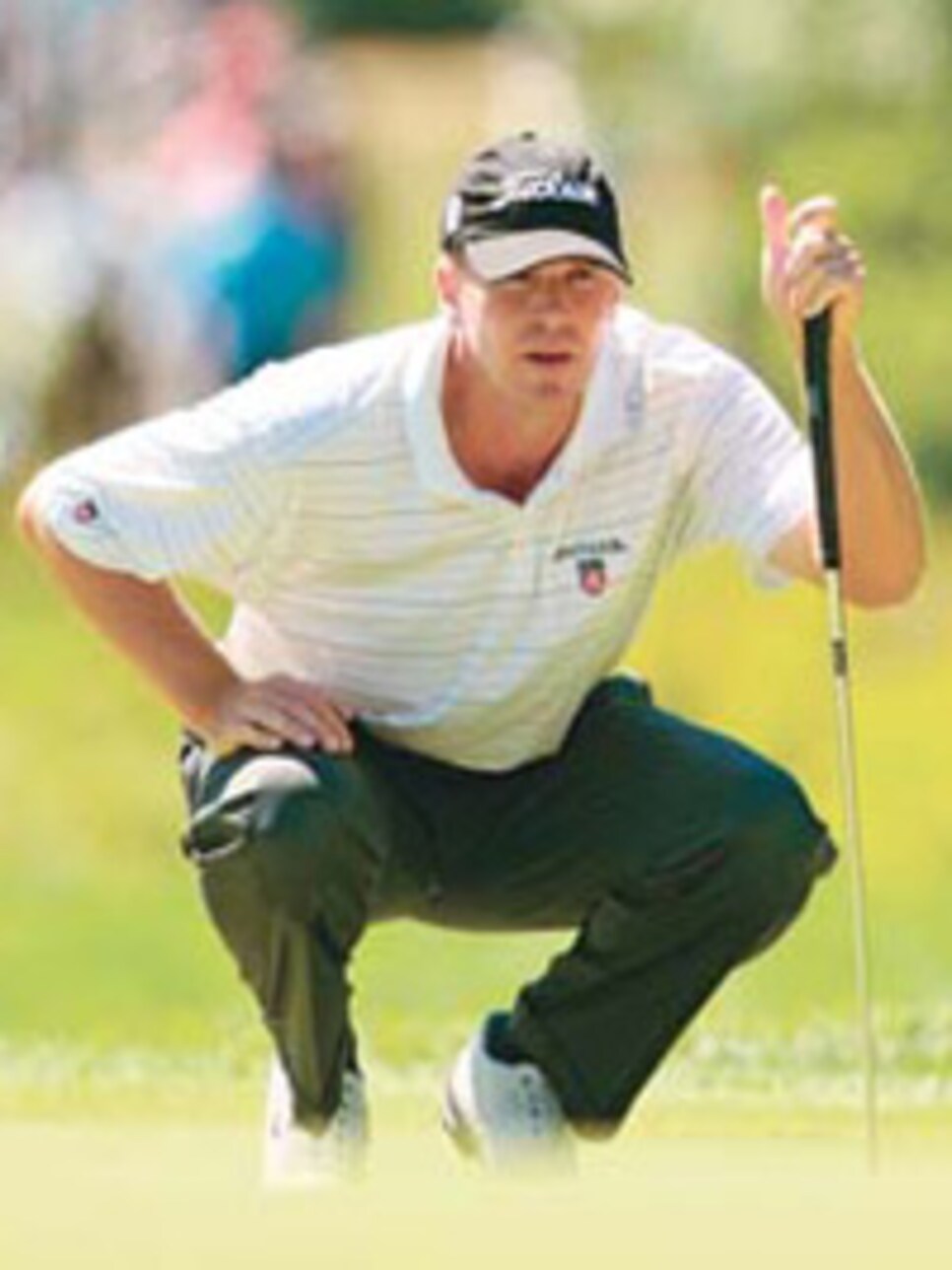 Since then, Steve has basically relearned how to hit his driver. He has improved his fairways-hit percentage by 16 points since 2003 -- a remarkable achievement in a time when the average tour player's accuracy has gone down 6 percent. This isn't something that just happened overnight. He put a lot of work into it, and it's great to see that it has paid off.
Steve has always been one of the best putters on tour -- he was sixth in putting average this year -- but he has obviously been able to putt for birdie from much closer now that he's hitting more fairways and greens. In 2007, Steve ranked seventh in proximity to the hole on his approach shots, which gave him more chances to take advantage of his phenomenal putting skills.
Looking at what Steve has done to improve in a relatively short period of time, it's great to see what happens to a good guy who puts in the work. He certainly deserves it, and I'm sure collecting that $3 million FedEx bonus feels extra sweet.