Short Game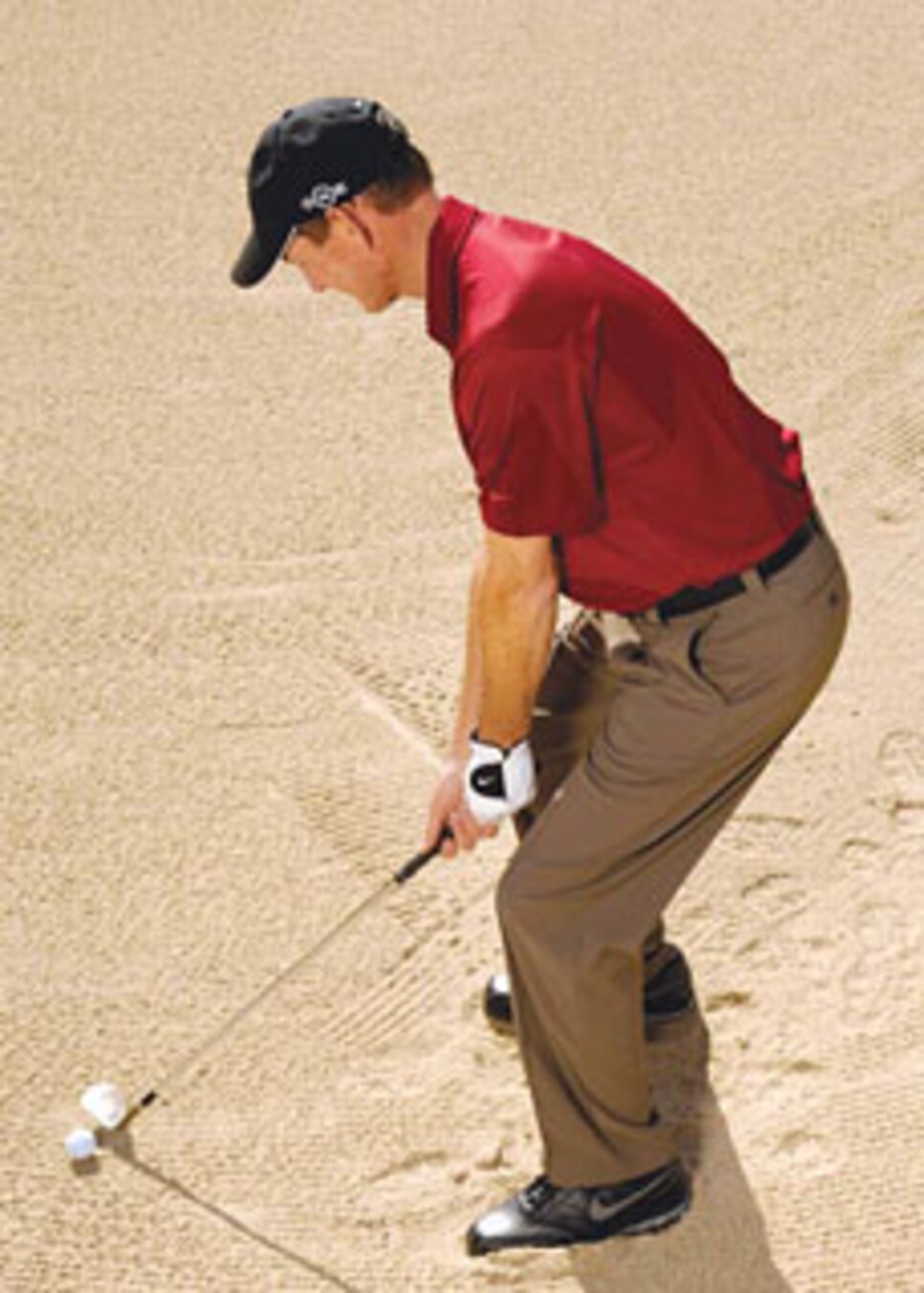 FACE UP: At address, point the face of your sand wedge to pre-set the bounce.
Most bunker problems come long before the swing: If you don't have a good setup, you'll be lucky to hit a decent shot.
For every sand shot, start with three basics: Your clubface should be open (so the back is lying almost flat above the sand), your body position should be open to the target, and your hands should be set lower than normal.
All of these things contribute to adding loft to the club and getting the bounce on the back of the wedge to slide through the sand instead of dig.
To play a higher shot, bend more from your knees to lower your center of gravity, and drop your hands even lower. Tour players can hit the ball almost straight up that way. With some practice, you can, too.
The long and short of the belly putter__
The way Sergio Garcia's British Open ended, it's easy to wonder if he'll ever recover. I think he will.
He didn't have much experience playing with the lead at a major championship, and he got 3½ days of that at Carnoustie. More importantly, I think he found something with his putting that had been missing for a long time: confidence.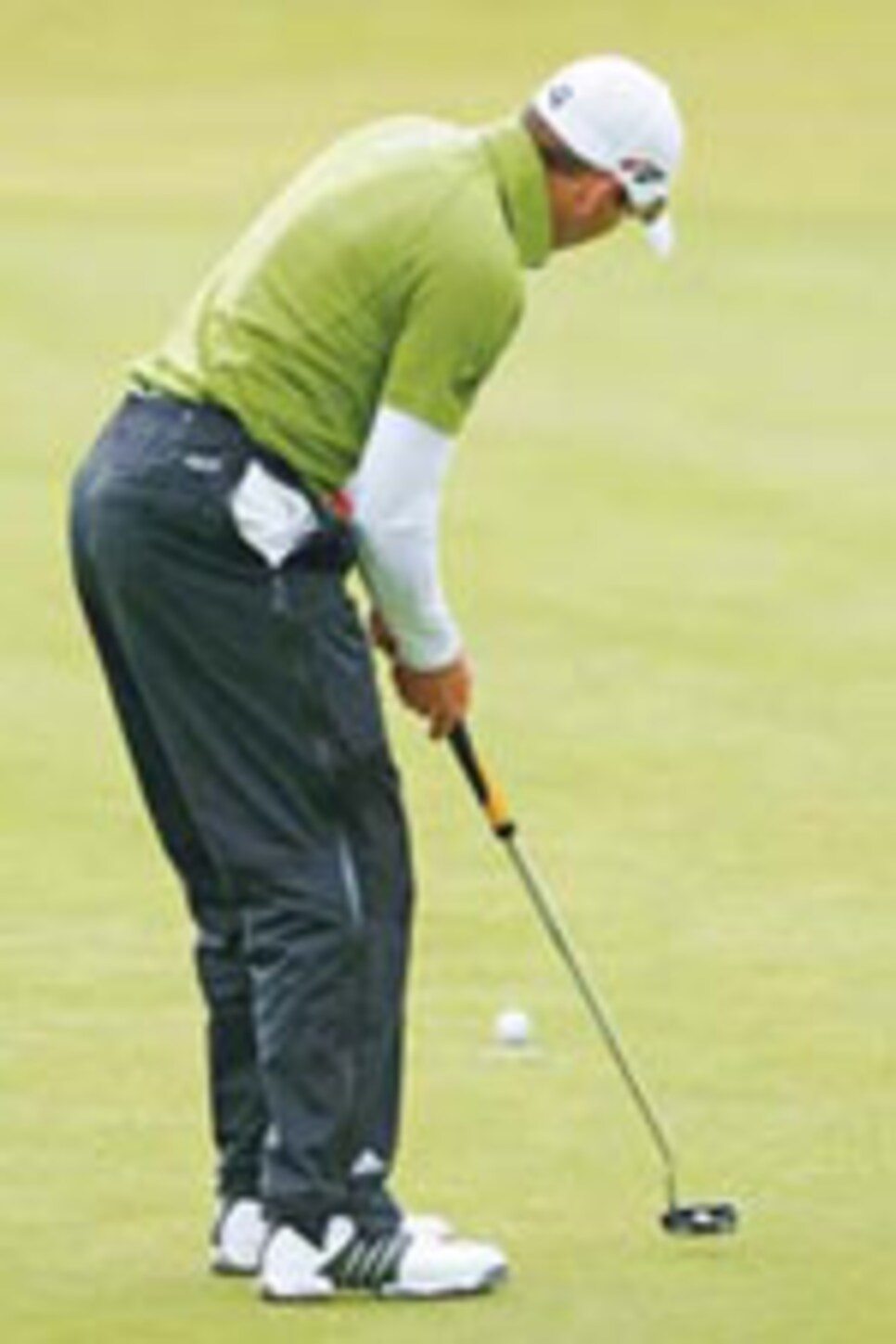 The belly putter worked great for him all week, and you could see what impact that had on his overall game. Even the putt he missed on the last hole of regulation was one he started exactly where he wanted to. That's a big change from the way he had been putting for the last few years. Sergio joins a list of other guys who switched and got a lot better really fast, like Vijay Singh and Stewart Cink. In a normal putting stroke, both ends of the putter can move off line. By anchoring the butt of the club in your stomach, you guarantee that only one end of the club is moving. That makes for a much steadier stroke, especially for somebody who's a little shaky with that top hand.
Trying a new technique gives you a completely fresh mental approach. It cleans up a lot of the mental scar tissue from old misses. I only wonder what took Sergio so long to try something new. He's a different player now.
Ranked No. 3 by his peers among Golf Digest's 50 Greatest Teachers, Haney owns six golf schools/practice facilities in the Dallas and Fort Worth areas. Read more tips from Hank Haney.