Short Game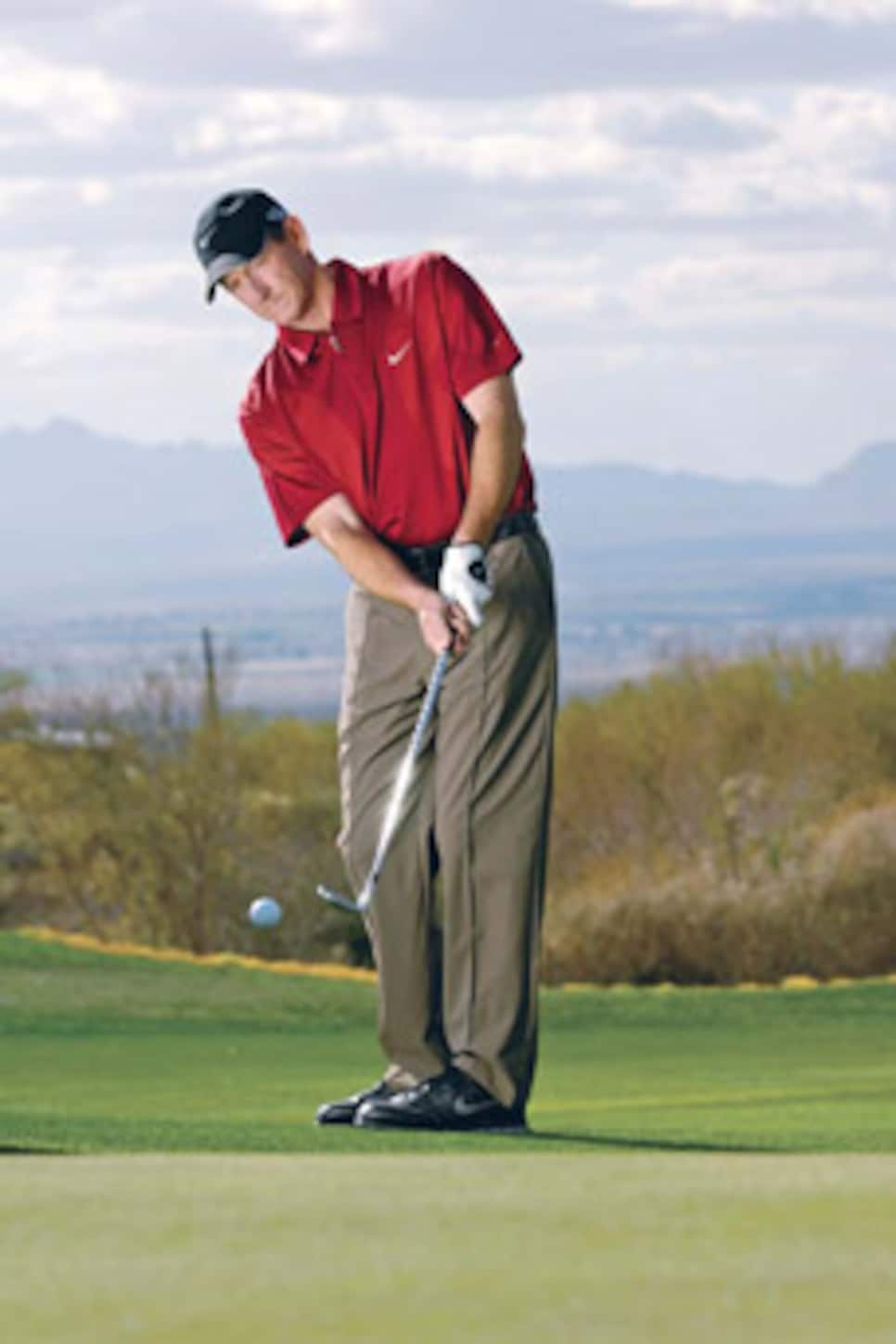 Watch it: Extend your arms and turn your head to see where the ball lands.
Believe it or not, it's actually possible to be a little too focused when you hit a chip.
A lot of players get so fixated on the ball and on making clean contact that they don't let the arms extend and the body rotate through impact.
If your arms collapse and your body stops turning, the bottom of your swing is going to be behind the ball. That's how fat and bladed chip shots happen. Feel that extension and body rotation through the shot, and turn your head and eyes to where you want the ball to land. That will help move the bottom of your swing forward, where it needs to be.
The club you choose for a chip depends on what kind of shot you have to hit. I like the idea of maximum ground time and minimum air time. For a close shot from just off the putting surface, use a pitching wedge. For a 30-yard shot with lots of green to work with, try a 7- or 8-iron.
Ranked No. 3 by his peers among Golf Digest's 50 Greatest Teachers, Haney owns six golf schools/practice facilities in the Dallas and Fort Worth areas.