Instruction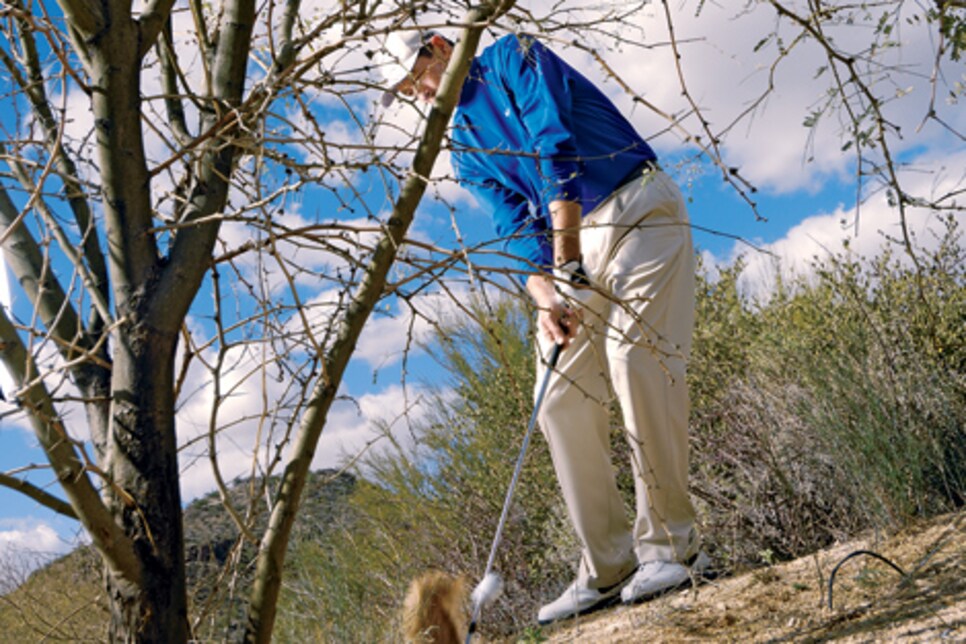 Club choice: Instead of a 7-iron, I picked a 5 for less loft and spin.
When you find yourself off the fairway and in trouble behind a tree, you don't want to compound your mistake by hitting your next shot into the branches.
The mistake a lot of players make is underestimating which club is going to keep the ball low enough to stay under the branches. If you use a club with too much loft, not only do you have to intentionally punch it low, but you have to take a much bigger swing. A big swing produces more backspin, which makes the shot go higher -- the opposite of what you're trying to do.
By using a longer club, you can hit a lower, running shot with a normal swing but a smaller backswing -- which has less chance of getting caught up in trees or the grass or brush behind you.
Ranked No. 4 by his peers among Golf Digest's 50 Greatest Teachers, Hank Haney owns six golf school/practice facilities in the Dallas and Fort Worth areas. Click here for more tips from Haney.