Instruction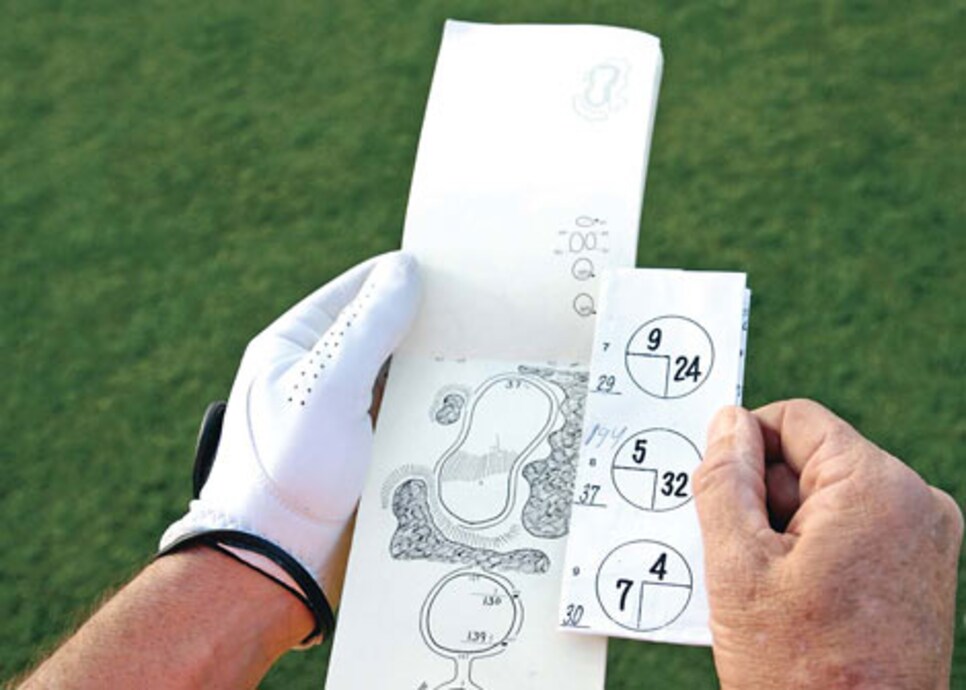 Pinpoint: A course guide and pin sheet can help unlock your shotmaking skills.
A tour player definitely wants to know more than just yardage to the hole. The guide shown here gives some important information many players don't consider. See the ridge in the middle of the green in the drawing above? If the flag is back, you would want to know how far it is to carry that ridge, so you could putt from the correct tier. Wind direction is important on an approach shot, but also when you miss the green. You want to be pitching into any strong wind. Knowing the best place to miss is a skill most average players need to develop.
On this par 3, it's 164 yards to the front from the back tee (1), and another 17 to get over the ridge (2). The pin sheet tells me that the hole is cut 32 yards onto the green (3) and five from the left edge (4). A tour player would hit a 185- to 188-yard draw at the middle of the green. The more information you have, the better your decisions will be.
A season-ending playoff is great for the tour__
I've heard some players and fans complain about the PGA Tour's FedEx Cup playoff system, saying NASCAR-style playoffs and golf don't go together. I don't agree.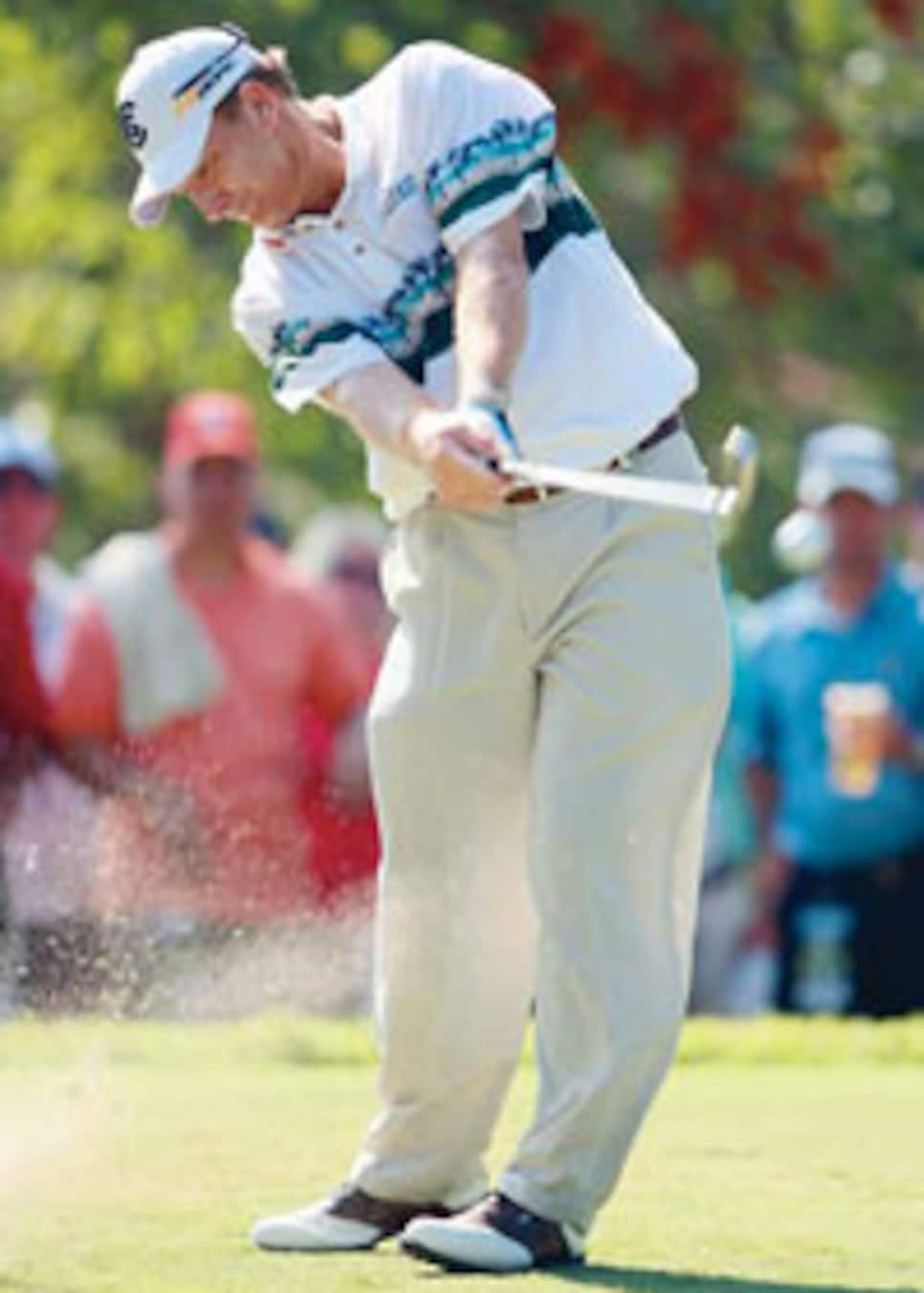 The tour is trying to create some excitement at the end of the season, and the only way to do that is to make sure nobody has the points race locked up before the playoff even starts. The hope is that players will get excited about the playoff and play in the events at the end of the year. If this year is any indication, I think it was a great success. Not only were the late-season fields way stronger than they've ever been, but guys like Woody Austin (right) and Steve Stricker got themselves into the mix by playing well late.
The format gives guys who didn't win a major a chance to finish the season on a high note. Does winning a FedEx Cup have the same weight as winning a major? No. Zach Johnson's green jacket is going to mean more to him. But the increased attention the game is getting in the fall can only help the tour.