Instruction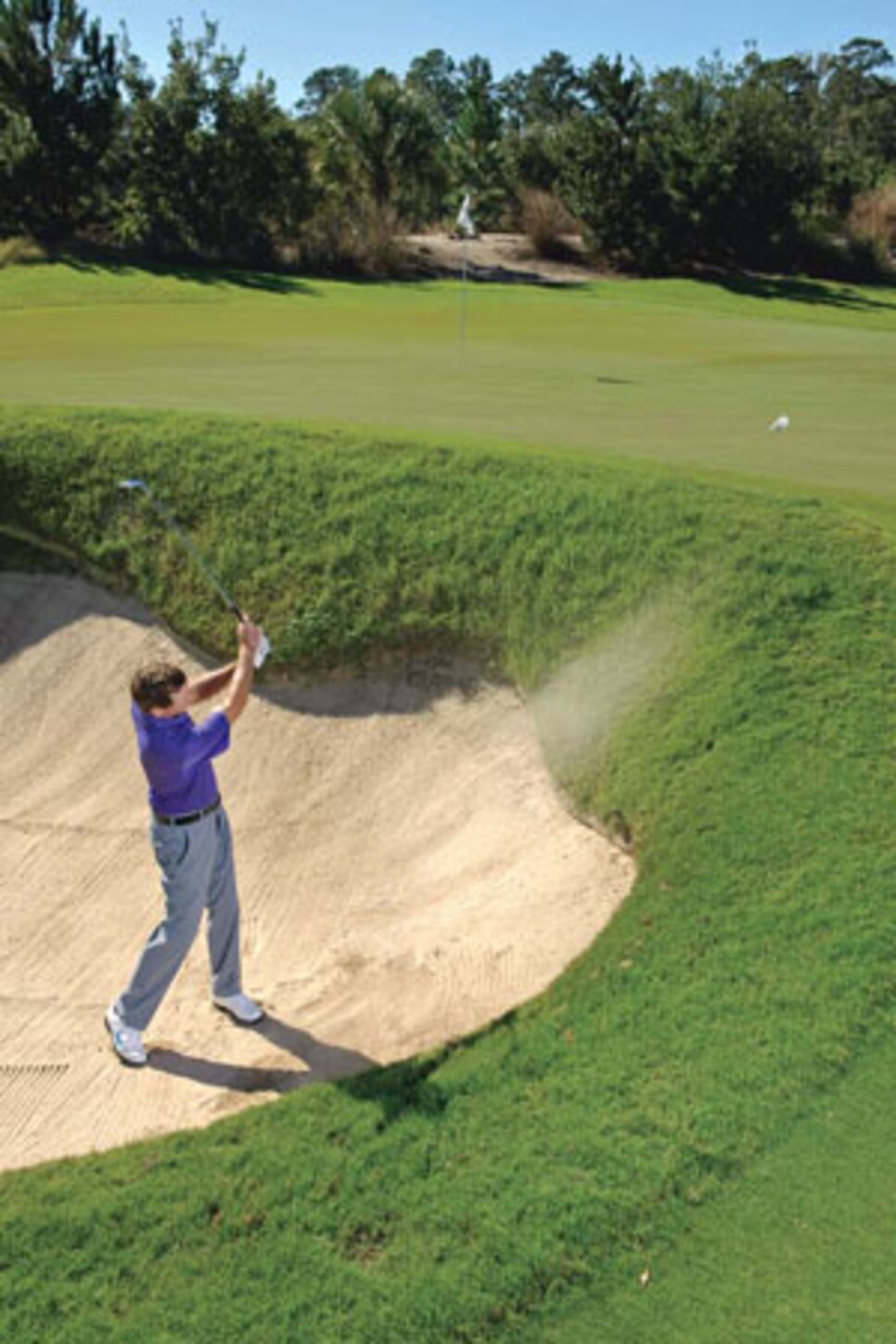 The reality is, tour players get up and down only about 50 percent of the time from greenside bunkers, and they have great technique, practice all the time and play courses in perfect condition.
I point that out not to discourage you, but to get you to look at the big picture when you're faced with a tough sand shot. If you're aiming at the flag and aren't sure if you can carry the lip, or you have a weird stance, you're already fighting the odds. You need to think about the easiest way to get up and down in three, so do a little math. For most players, it means getting out of the bunker successfully -- in any direction -- then taking two putts. Don't be afraid to turn away from the hole and give yourself a lower lip, flatter stance or more green to hit to. You'll have a much better average outcome -- and better chance to hole your next shot -- if you're safely on the green instead of hitting again from the bunker after you crashed one off the lip.
Hank Haney is a Golf Digest Teaching Professional and runs the Hank Haney International Junior Golf Academy in Hilton Head.