Henni & Hally: Women With Game
"You can feel it": U.S. Women's Open players discuss a record purse and elevating the women's game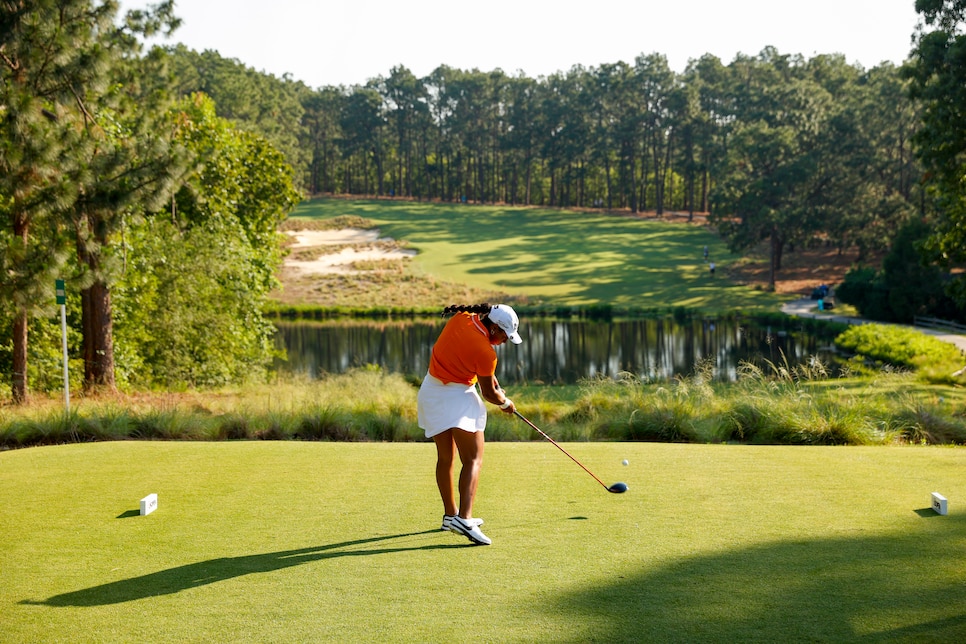 This year's U.S. Women's Open purse is nearly double the size of the 2021 prize money payout, jumping from $5.5 million to $10 million, and naturally, things feel a bit different as a result. With ProMedica as the championship's new presenting sponsor, the winner at Pine Needles will earn $1.8 million—$800,000 more than Yuka Saso earned for her victory last year. That is a career-changing amount of money for many players in the field, and the anticipation is building as to who will take it home.
"You can feel it in the environment and the way the players are walking and talking," said Ami Gianchandani, a junior at Yale University who qualified for the U.S. Women's Open for the first time. "It feels special to be here this week. The $10 million purse is a huge step in the right direction, but there are more steps to be taken. There's a lot of room for the LPGA and the USGA to go towards making the men's and the women's games more equal."
On this week's episode of Henni & Hally: Women With Game, hosts Hally Leadbetter and Henni Koyack unveil a new theme for the second season of the podcast. With Leadbetter reporting live from Southern Pines and Koyack calling in from afar, the hosts invite players such as Gianchandani, Charley Hull, Lily He, Gabby Lemieux, and Bianca Pagdanganan to chat about the groundbreaking purse increase, elevating the women's game, and more.
"It's something we never even dreamed about a few years ago," said He of the $10 million prize money payout.
Also in the the episode, Leadbetter and Koyack ask players about the tough Pine Needles set-up, as well as their post-tournament round routines. He's habit of watching cartoon TV shows and Bianca Pagdananda's Candy Crush addiction are just some of the unique rituals players share with the hosts.