News
Hall of Famer Hubert Green passes at age 71 from throat cancer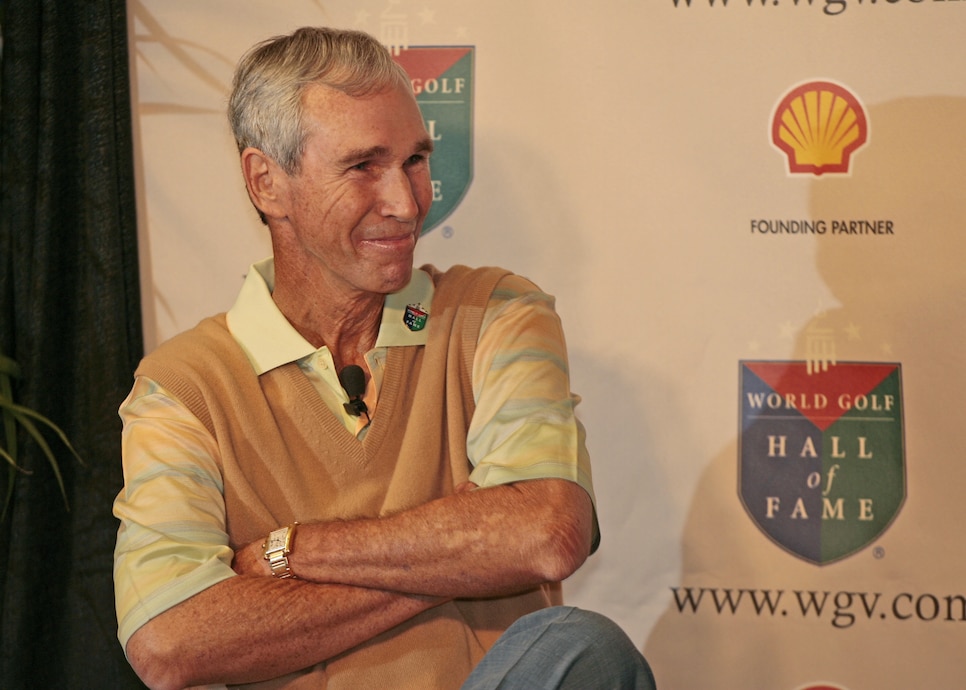 Hubert Green, a two-time major winner and World Golf Hall of Famer, passed away on Tuesday night, succumbing to complications from throat cancer. Green was 71.
The Florida State product earned his PGA Tour card in 1970 and promptly captured Rookie of the Year honors in 1971. He won 19 times on tour, making three appearances for the American team in the Ryder Cup. He had a distinctive swing, short and fast with an unmistakable wrist cock. "I don't try to analyze my swing," he once said. "I looked at it once on film and almost got sick."
Green is perhaps best remembered for winning the 1977 U.S. Open at Southern Hills after receiving a death threat during the final round. The course received an anonymous phone call and decided to inform Green of the matter after his 14th hole. Despite the warning, Green managed to nip Lou Graham by one shot for the victory.
"Looking back, I didn't think it was worth talking about," Green told Golf Digest in 2007. "Other players have used the press to their advantage. But not talking about it then was better than me saying what a great guy I was playing under this terrible threat and all that stuff. That's not me. Believe me, other players have had death threats. Tiger has had 'em."
Green would add his second major and final tour win at the 1985 PGA Championship, beating Lee Trevino by two at Cherry Hills.
He is also remembered for missing a three-footer at the 1978 Masters that would have forced a playoff with Gary Player. Green had to back off his putt after announcer Jim Kelly interrupted his stroke, although Green never blamed his miss on the distraction.
"I was ready to stroke the putt when I overheard Jim, who was doing radio in those days, describing the scene," Green told Golf Digest's My Shot. "I backed away and indicated that I needed quiet. Then I got reset and pushed the putt. End of story. People are amazed that I wasn't distracted, but after I got reset it truly was like hitting the putt the first time. Pros know how to handle that stuff. Only an amateur would have been put off by the interruption—or would try to make excuses about it."
Green had a hand in course design, with TPC Southwind in Memphis (home of the FedEx St. Jude Classic) and Reynolds Plantation in Greensboro, Ga., two of his more notable works. He was also a champion of charity, working with various causes including childhood cancer and united cerebral palsy.
Green was diagnosed with throat cancer in 2003. He is survived by his wife, Becky, and three sons.