News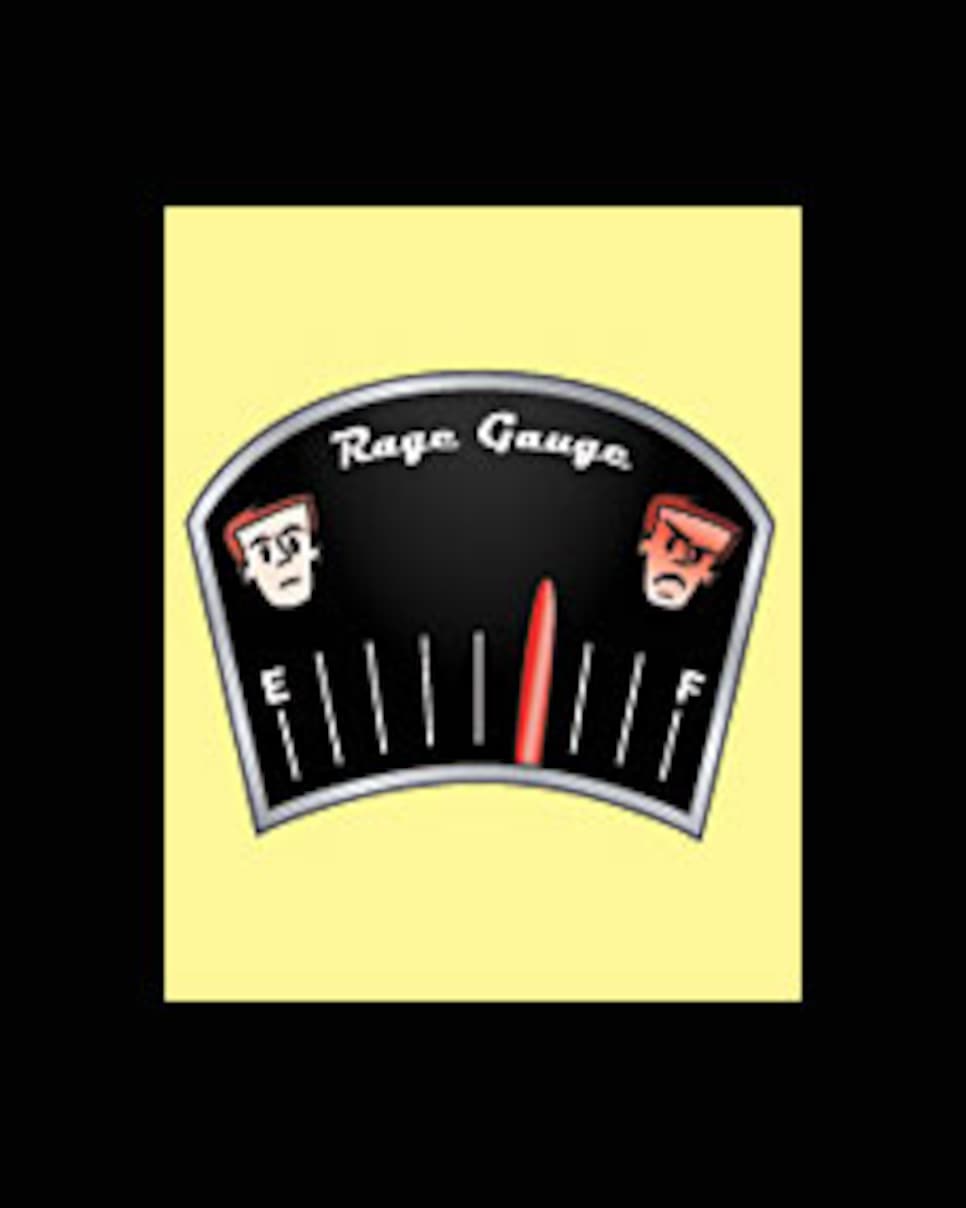 Perhaps you missed the Australian Open tennis final a couple of weekends ago. Televised live at 3:30 a.m. Super Bowl Sunday, it produced another five-set slugfest between Rafael Nadal and Roger Federer, whose bid to tie Pete Sampras' all-time record of 14 major titles was thwarted in dramatic fashion by his arch-nemesis.
What's the difference between our game and that one? In tennis, the dashing Spaniard holds up his end of the rivalry.
"I still made $572,400," pro golfer John Rollins informed the media after blowing a three-stroke lead last Sunday in the final round of the Buick Invitational "Life isn't too bad. I mean, I'm happy with the way I played."
Sorry about the weak transition between those last two paragraphs. After losing to Nadal in Melbourne, Federer broke down at the awards ceremony, sobbing uncontrollably, unable to say more than a few poignant words to the crowd. "God, it's killing me," he confessed in a moment as powerful and beautiful as the competition itself.
I'm guessing Federer would have paid $572,400 plus shipping and handling for the chance to replay that fifth set, even if it turned out the same. The greatest of champions do not go quietly, not without a fight on top of the fight and a stream of tears over the beers. We are talking about the most skilled and complete tennis player ever, a man who has everything but would still give anything to repair the failure he has brought on himself.
John Rollins is absolutely right. Life isn't too bad. On the PGA Tour, one could see how it's probably too good.
Nobody pays much attention to the World Ranking until there's a change at the top, which rarely occurs in our game, or when the formula used to rank players produces something questionable or seemingly illogical. It just so happens that both scenarios are in play now that Tiger Woods holds the slimmest of leads over Phil Mickelson, who leapt into second after his victory at Doral.
Woods is the world's best golfer. He's the best today, the best tomorrow, and he'll be the best next month. He remains atop the ranking despite missing more than a third of the two-year window taken into account by the system, despite getting nothing out of the last six months, the stretch that carries the most weight. It's all just another way of underscoring Tiger's dominance.
Mickelson and third-ranked Sergio Garcia have dismissed questions regarding the possibility of passing Woods and for good reason. The guy played one tournament in 10 months, with a torn ACL no less, and to take the No. 1 spot from him now would rank somewhere between tainted and fraudulent. Nobody wants to scale Mount Eldrick by using the back stairway.
Time for a credibility check. Two years is too long a period to calculate performance if the goal is to rank players by what they've done lately. If the formula is supposed to represent a bigger picture, that's fine, but it can't do both. In theory, Tiger should either be No. 1 by a couple of miles or out of the ranking altogether. Are we trying to identify the best players or the hottest players? That is the real issue.
In that context, I'm not saying Woods should or shouldn't be No. 1. I'm saying that a lengthy stretch of inactivity shouldn't have compromised his huge lead or jeopardized his position at the top. By reducing the two-year window to six months or even a year, the World Ranking would provide a more clearly defined reflection of the game's current competitive state. And give me one less thing to huff about.
For more of John Hawkins' opinionated insight watch the "Grey Goose 19th hole," Wednesdays at 8 p.m. ET on the Golf Channel.