News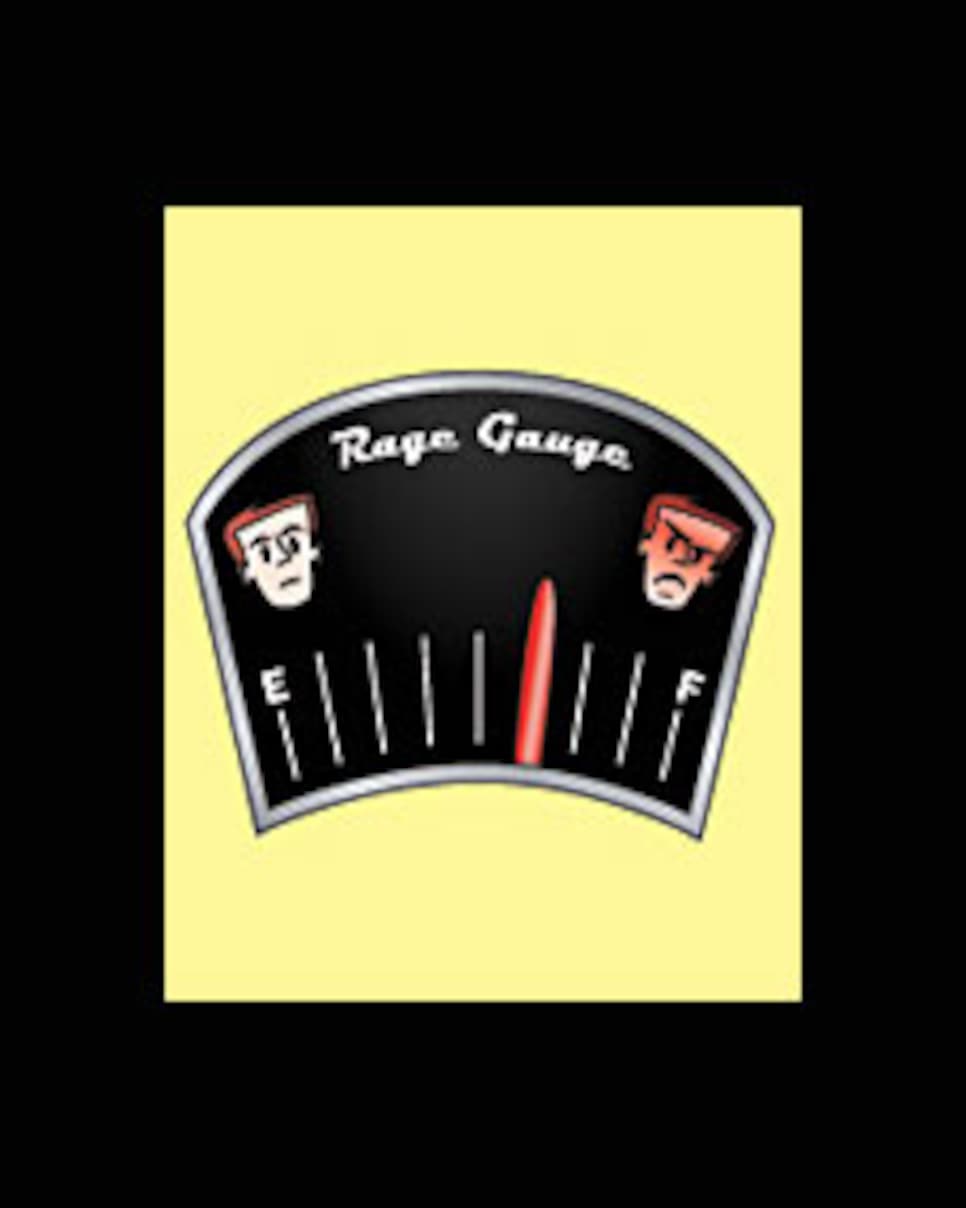 My January trip to Scottsdale went a lot better than expected. Three rounds, two birdies, just one lost ball and zero traffic citations, which is like shooting a 64 in the final round of the Masters. At least, I don't think I got any speeding tickets. Official confirmation won't come until we get to March or April and I still haven't gotten a letter from my rental-car company, an envelope that contains a photo of me behind the wheel and a $150 ticket for doing 51 miles per hour in a 35-mph zone.
I've lived in Connecticut for 13½ years and been pulled over once. I spend four days in Arizona and the camera cop gets me twice. There is something weird about a government that installs radar devices on streetlights for the sole purpose of generating revenue. Maybe they should post a picture of George Orwell on all the billboards and fine me $50 for not raising the toilet seat when I use the unisex restroom.
The flashing lights of a police car in my rear-view mirror never looked so good. A golf writer at a national magazine probably shouldn't become a fugitive in one of America's most golf-friendly areas, so I paid the first fine. When another arrived about a week later, I thought it was a receipt for the previous payment. Then I opened it and realized I'd been nailed again by the world's largest speed trap. On a bad hair day, no less.
Although the enclosed picture proved nothing, I asked some friends who live in Scottsdale what I should do. "You should just pay that one, too," one of my buddies said. "It would be absolutely tragic if you weren't able to come out here every winter and lose six bets to me every time we play."
For more of John Hawkins' opinionated insight, watch the "Grey Goose 19th Hole," Wednesdays at 8 p.m. and 11 p.m. ET on the Golf Channel.