News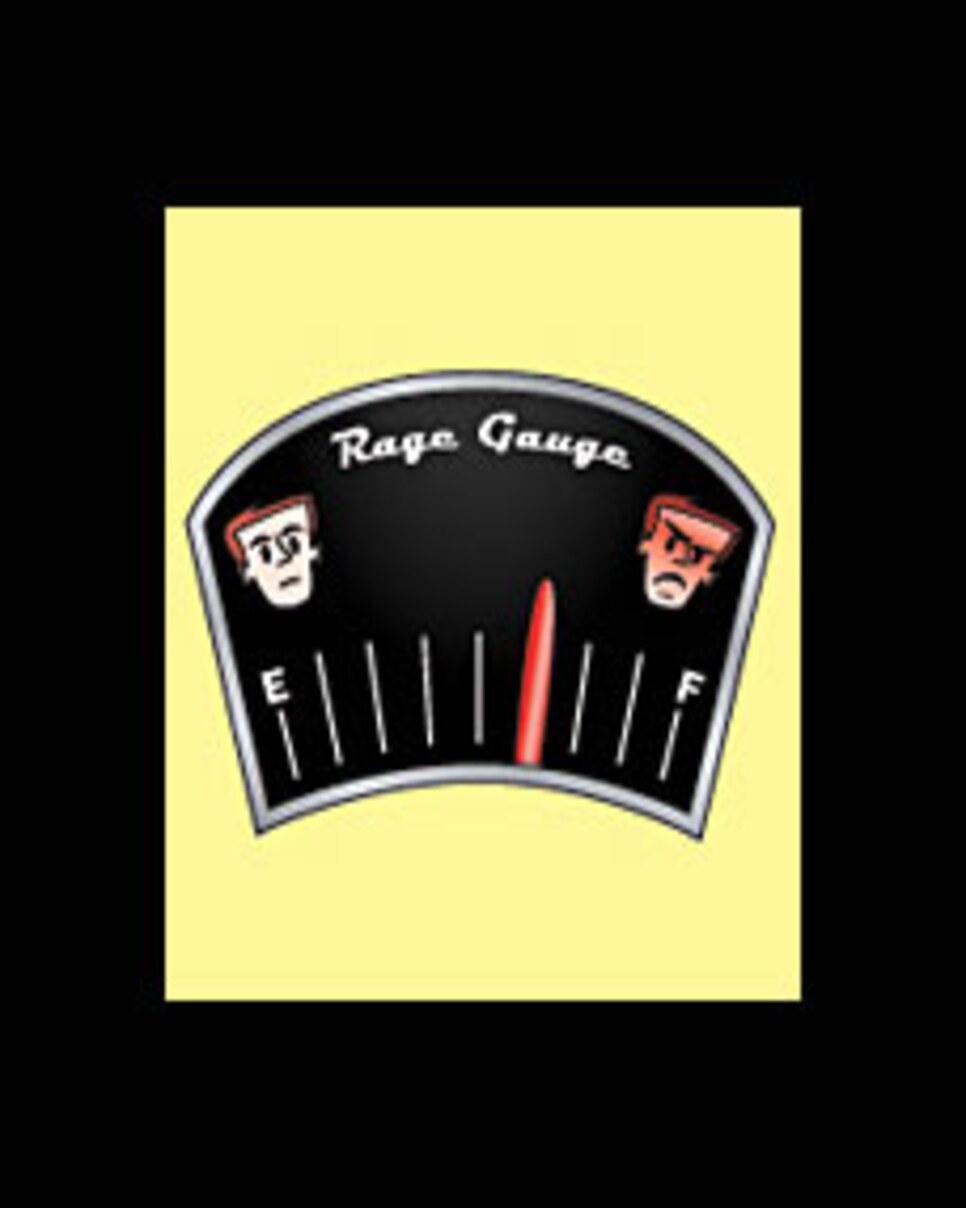 Before I eagled marriage and became the father of two young girls, my birthday could not have fallen in a more tragic spot on the calendar. People throw out their Christmas trees on Jan. 3, otherwise known as Back to Reality Day, the point at which post-holiday letdown leads to emotional rigor mortis.
Victoria Principal and Mel Gibson were born Jan. 3, but I'm guessing you don't care, either. More impressive is the group of luminaries who celebrate birthdays around the turn of the year: Tiger Woods (Dec. 30), Elvis (Jan. 8) and Sergio Garcia (Jan. 9). The Artist Once Known as El Niño turned 29 last Friday, an age when some people stop counting the number of candles on the cake.
Before he stopped making four-footers on a consistent basis, Garcia might have celebrated by taking a spin in his new Ferrari or drowning in the perks of being young, rich and single. Instead, Sergio summoned his putting swami, Stan Utley, who pulled out of the Tommy Bahama Pro-Scratch on ultra-short notice and flew from Arizona to Spain to polish one of pro golf's most fragile strokes.
When it comes to getting old, few story­lines in golf have lived longer or aged less gracefully than Garcia's 0-for-career run in the major championships. It's not the pout that wears me out. It's the all-too-familiar theme, kind of like a Jim Carrey movie. The wonderful ball-striking. The vengeful golf gods. The late lip-out. Padraig Harrington. Please, Sergio, let's put an end to all this nonsense in 2009. You're giving the rest of us Capricorns a headache.
For more of John Hawkins' opinionated insight, watch the "Grey Goose 19th Hole," Wednesdays at 8 p.m. and 11 p.m. ET on the Golf Channel.