News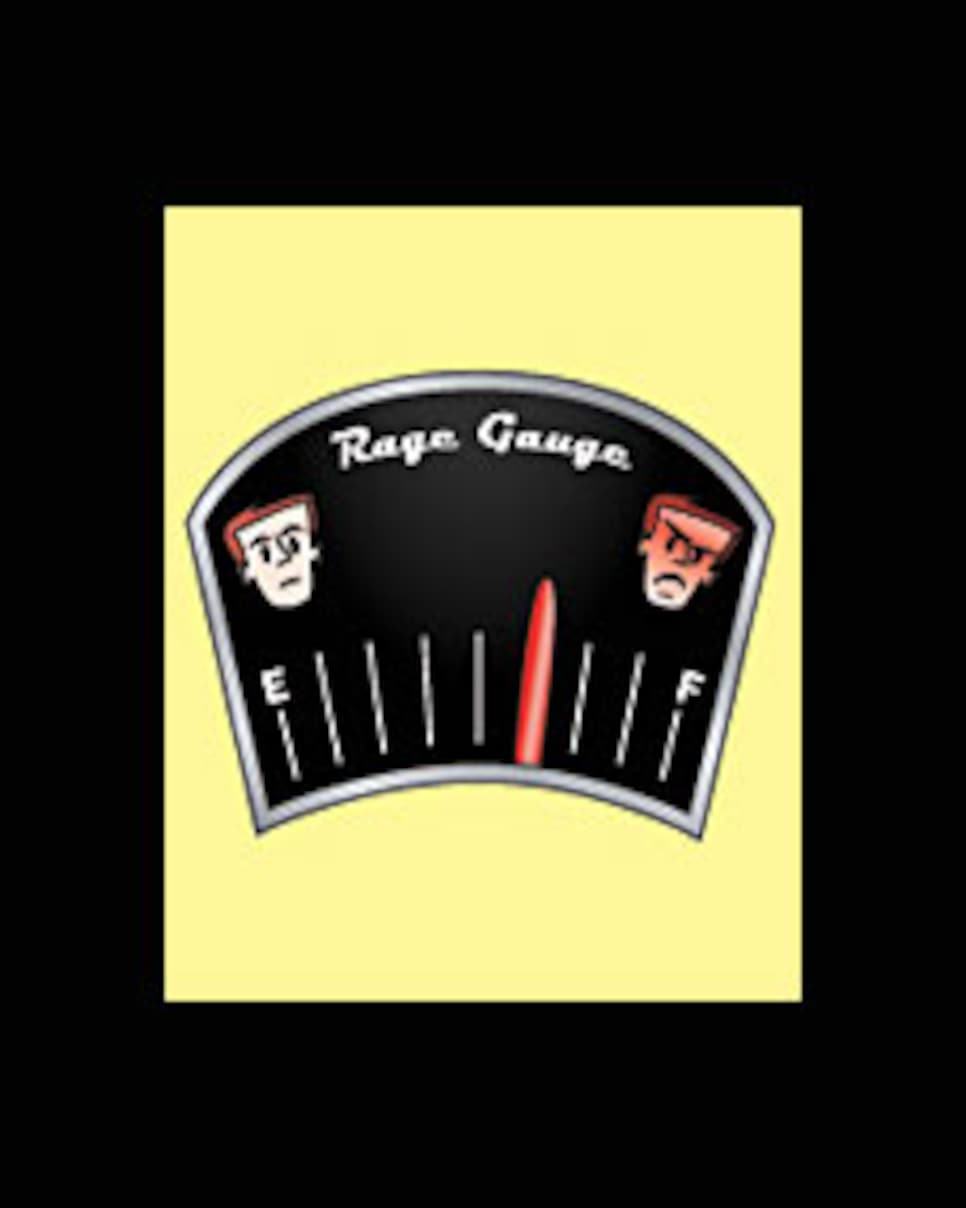 It didn't take much to get my knickers in a bunch last week at the AT&T National. The media shuttle operated with the urgency of a round trip to the bingo hall, but I've gotten used to that. The food was fine, the weather terrific, at least when I was there. I didn't get mugged by a marshal, arrested by the Montgomery County Police or struck by a vehicle bearing the word DIPLOMAT on the license plate.
Could someone please explain to me how Tiger Woods can host a golf tournament in the Nation's Capitol on Fourth of July weekend and only two of the world's top 10 players show up, neither of whom was ranked higher than seventh? I've seen inmates playing softball on better fields than this. We're talking about a guy who has basically doubled television ratings for the last decade, which means he paid for at least five bedrooms and the extra kitchen in every Chateau de Tour Pro.
Regardless of how his ball-striking brethren feel about Sir Eldrick barely playing the minimum number of events and usually leaving with the first-place check when he does show up, every top-tier player should have answered the obligation to make the trip to D.C. The golf course was in terrific shape, and not for nothing, Congressional is among the five best ballparks the big boys will see all year. Whatever happened to that line about how Camp Ponte Vedra sentences these guys to 25 weeks a year on the TPC at Hippopotamus Farms, that if the tour really wanted better turnouts, it would seek out better layouts? Yeah, I know. The dog ate the homework. What should have been a festive gathering of stars draped in an authentic military theme was just another Kemper Open on a snazzier lawn. Some habits are hard to break. Let's hope this one never gets off the ground.