News
The Angry Golfer: Silence Is Golden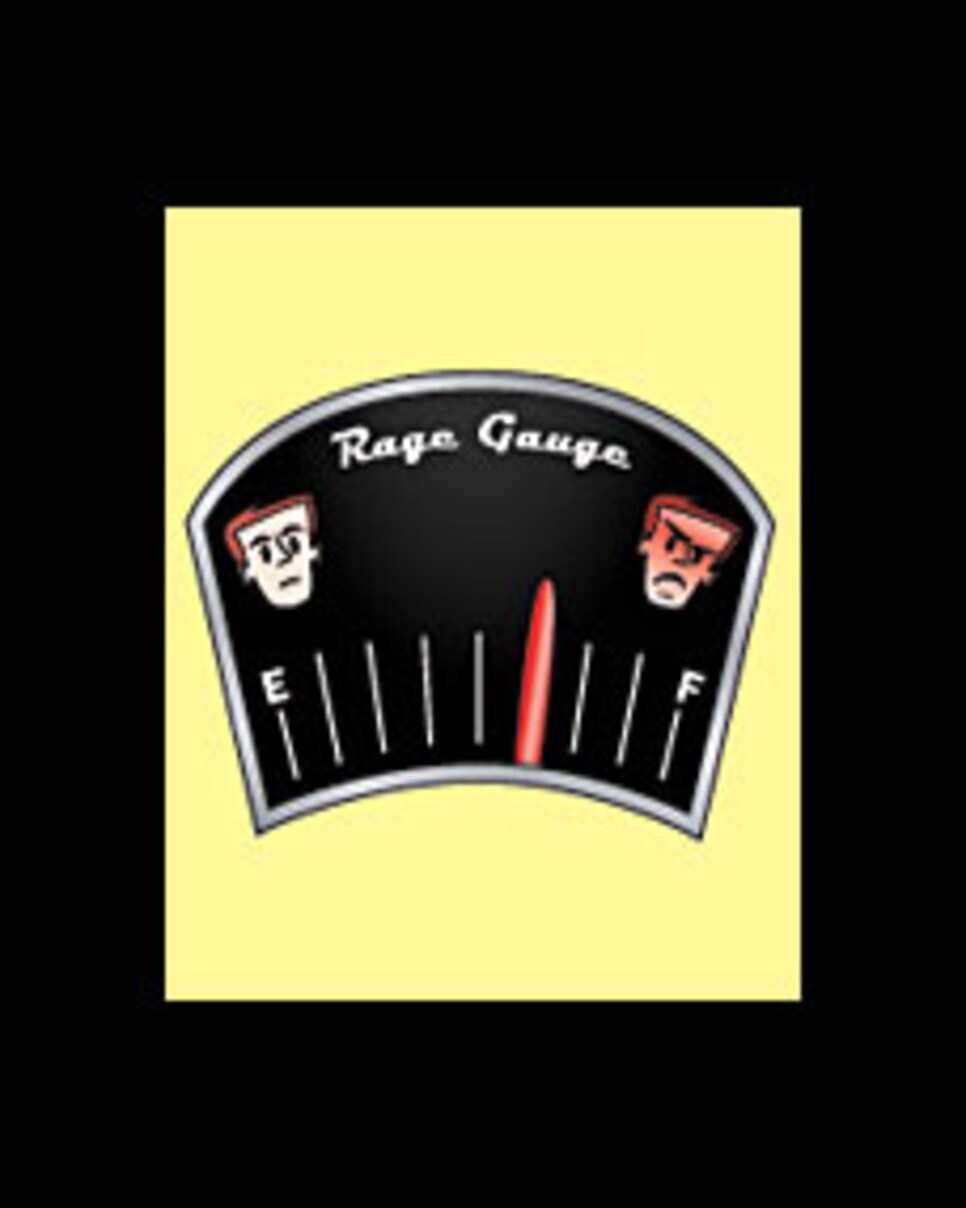 Who knew June would be Foot-in-Mouth month for two of golf's most decorated and least quotable has-beens? Vijay Singh insulted a nation by saying British golfers don't win majors because they get complacent. Retief Goosen then accused Tiger Woods of supersizing all that wounded-knee theater during his heroic U.S. Open triumph, and just like that, Rory Sabbatini has lost sole possession of the orange-and-black-striped dunce cap.
Singh, who will never be arrested for impersonating a man with an abundance of interesting observations, offered his lazy-Brit theory to the London Telegraph, which won't qualify him for bonus intellect points. A surly soul who beats balls in his sleep probably can't help but question the work ethic of others, and though the jingoistic context shouldn't be overplayed, Kelly Tilghman meant no evil, either.
English lads such as Paul Casey and Justin Rose seem hungry enough -- neither spends their spare time pounding Guinness and wolfing down carrot cake. Singh should stick to what he does best and despise everyone quietly, discretion being the better part of venom, which is why Goosen's doubting Woods' injury was both stupid and insensitive.
"Nobody knows if he was just showing off or if he was really injured," Goosen said. "It seemed that when he hit a bad shot, he was in pain, and on good shots, he wasn't. When he made putts and was [celebrating], his knee wasn't sore." In a hasty retreat from the ensuing brushfire, Goosen said he was kidding, It's what you expect from a guy who has a double stress fracture in his humerus.
If you thought Woods wasn't sore last week, Goose, wait until he catches you in a late-Sunday pairing with two good wheels and a trophy on the line. Those tire tracks on your back won't leave you wincing as would a torn ACL, but then, a little pain never hurt anyone, right?