News
The Angry Golfer: Put The 'World" Back In The World Golf Championships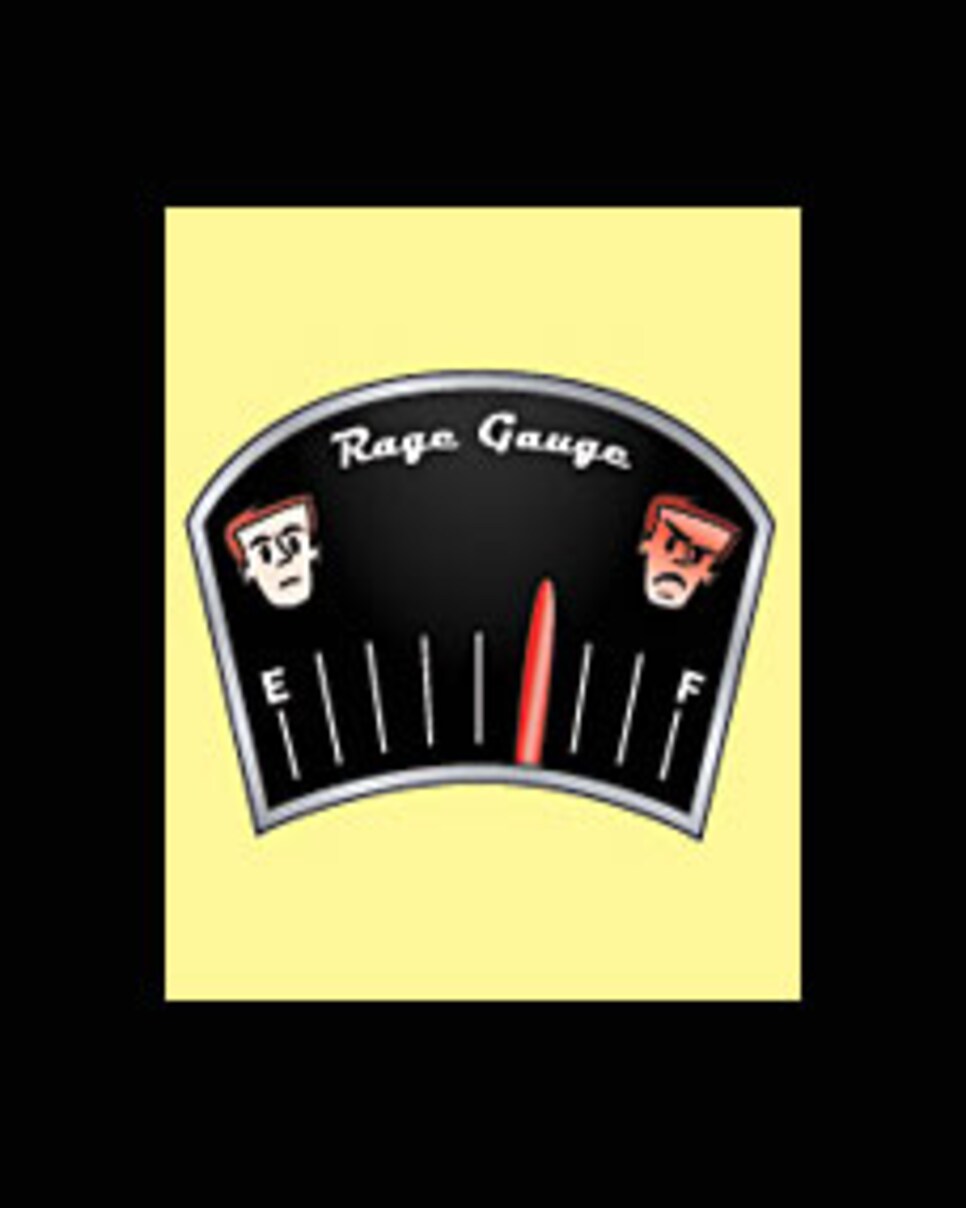 I love the PGA Tour. The striped ties in Camp Ponte Vedra take a licking and keep on ticking, sort of like a bomb, which is the word I'd use to assess the impact of the World Golf Championships after 10 years. To say the WGCs have failed in their original mission is a half-empty glass of reality. This was supposed to be a global series, not an excuse to sell more corporate-hospitality suites.
No dispersion of commercial spin can disguise the concept's biggest malfunctions: the inability to establish an overseas presence or forge an identity that distinguishes the WGCs from standard events. Two of the three stops are played on courses that have hosted the tour since 1962. Doral and Firestone are excellent venues, but it defeats the purpose to brand something as "special" by staging it at a site you've frequented for 46 years.
The absence of a WGC outside the U.S. is less forgivable. Four of the first five American Express Championships were held in Europe, so the title sponsor could strengthen its international platform, as commissioner Tim Finchem might say. In Angry Golferspeak, it's a classic case of the tail wagging the pug, and when Amex pulled the plug, the international WGC was relaunched as a high-end corporate waltz in Miami, which is still considered part of the U.S.
In defense of the tour, one can argue that many of the game's stars skipped the WGC's foreign forays. Who can forget the 2001 Match Play, scheduled for the first week of the year in Australia? Actually, most people have forgotten, but the possibility of poor attendance doesn't override the responsibility of taking at least one of these things abroad.
Now there's talk of playing a WGC in China. Looking for a long walk to a small house? The PGA Tour can give you perfect directions.