News
The Angry Golfer: Rest in peace Mr. Hogan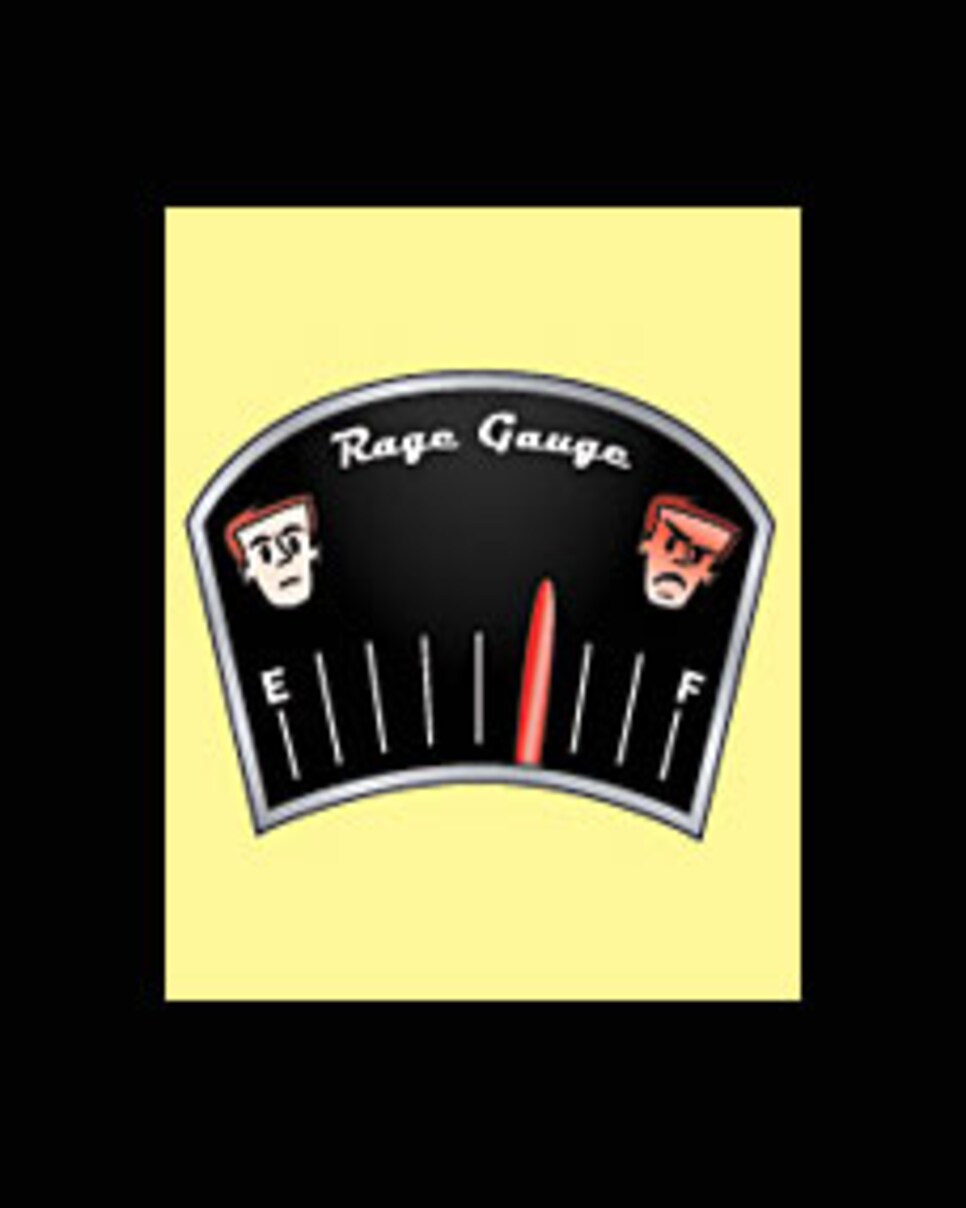 Last week's PGA Tour stop in Los Angeles reminded me that Ben Hogan has more alleys than New York City. We've got the one at Riviera and the one at Colonial, and there's the left side of the par-5 sixth hole at Carnoustie, which might as well be renamed Hogan's Boulevard. It's all part of the deification of a guy who wasn't exactly beloved when he was alive, a hypocrisy the Angry Golfer finds only slightly amusing.
Anyone who wins six major championships after getting pummeled by a Greyhound bus deserves a ton of credit, but Hogan just passed 28 tons on the slobber scale, which exceeds the legal limit for a guy who couldn't make a four-footer and lost to Jack Fleck in a U.S. Open playoff. I'm thinking the crusty, old Texan himself would have objected to such an overdose of fawning. Too much love never helped a man flight a 1-iron.
Someone such as Dan Jenkins, who knew Hogan and covered Hogan and is as good at writing as Hogan ever was at hitting greens, has the right to wave the pom-poms. So does my friend Kris Tschetter, who has played on the LPGA Tour for 20 years and used to practice with the Hawk while attending TCU. Ken Venturi has certainly earned his Hogan Glorification permit, although there's a pretty good chance we'll have to cut him off after 5,000 words.
Everybody else should let the poor man rest in peace. Hogan used to eat lunch by himself every day at the same table, prompting the smart alecks to crack, "There's Ben, sitting with all his friends." If the guy wanted it any other way, if he really wanted everyone's affection, however sincere or artificial, how come he kept showing up as a party of one?