News
The Angry Golfer: Golf on a Cactus Farm?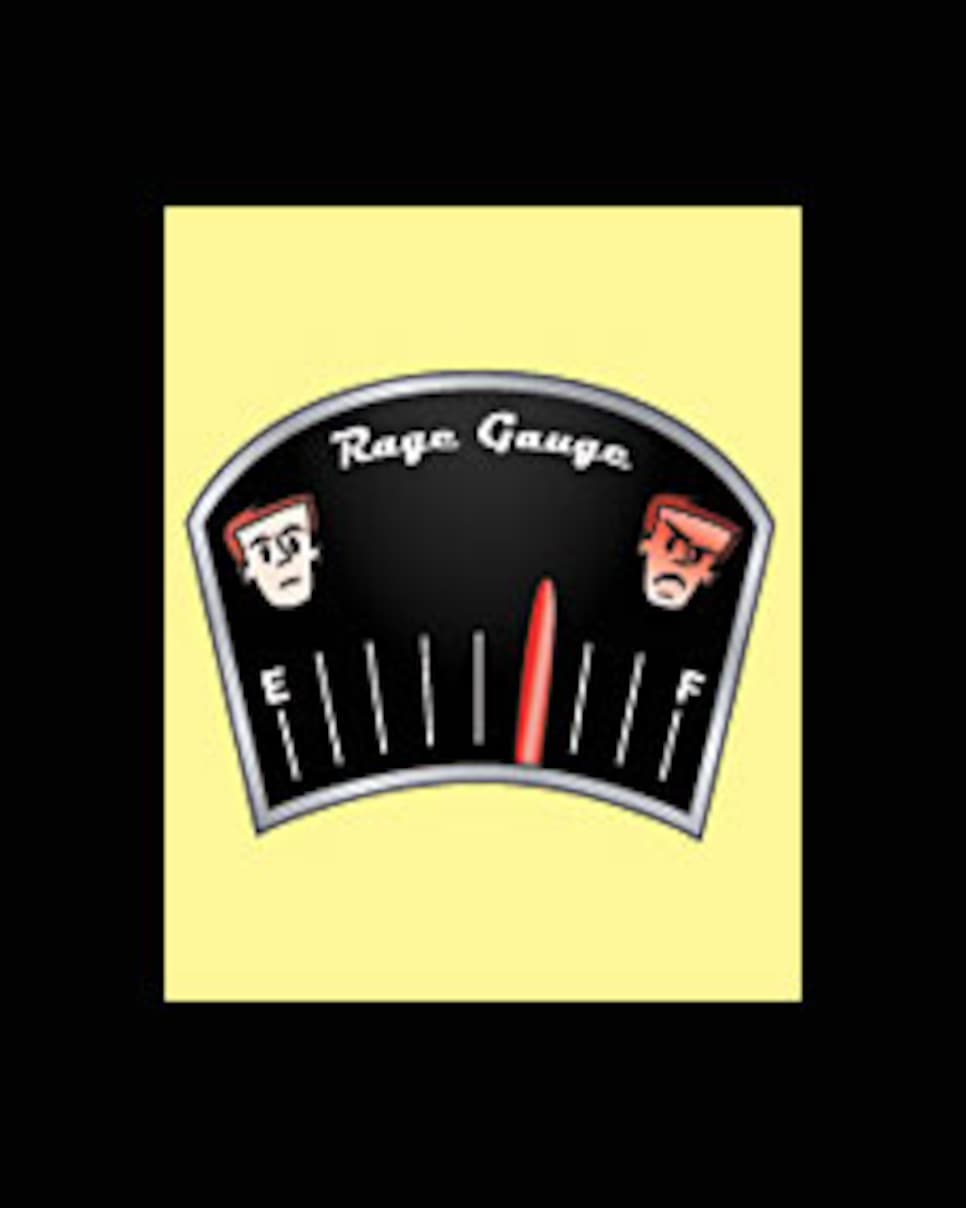 Before we paint a bull's-eye on this week's subject, the Angry Golfer would like to present a Lifetime Annoyance award to the third round of the AT&T Pebble Beach National Pro-Am, otherwise known as Insufferable Saturday. Washed-up celebrities trying way too hard to be Bill Murray during a shameless, three-hour CBS promo -- I would rather sit on an airplane next to a crying baby.
What worked in 1994 can seem utterly ridiculous now, which takes us to next week's WGC-Accenture Match Play Championship, which was moved last year to a course in a residential area on a mountain north of Tucson. Bothered by the puny crowds, lousy conditions and dismal atmosphere that characterized the Match Play at La Costa, the PGA Tour found it a new home in a minor-league town on what might be the worst spectator venue ever built.
You've gotta love it when Camp Ponte Vedra pledges to do what's best for the players, then drops its crown jewel of the West Coast swing in the middle of a cactus farm. My guess -- dare I call it an educated one -- is that Tiger Woods and the fellas would have volunteered to squeegee La Costa's greens themselves if they knew where this event was headed.
Forgive me for trying to make sense, but why not move the Match Play north to the TPC Scottsdale? Pro golf's largest galleries would totally invigorate this feeble gathering -- it's hard to imagine those crowds getting any smaller if they were given a field full of top-50s. Because of the format, which comes with a higher risk in terms of holding TV viewers, no week on the schedule relies more on peripheral factors to make it a success.
On-site buzz ranks first, second and third on the periphery. Of course, it's easy for me to say. I wasn't in the board room when the tour agreed to transfer the elephants to a petting zoo.