News
The Angry Golfer: Somebody Do Something... Now!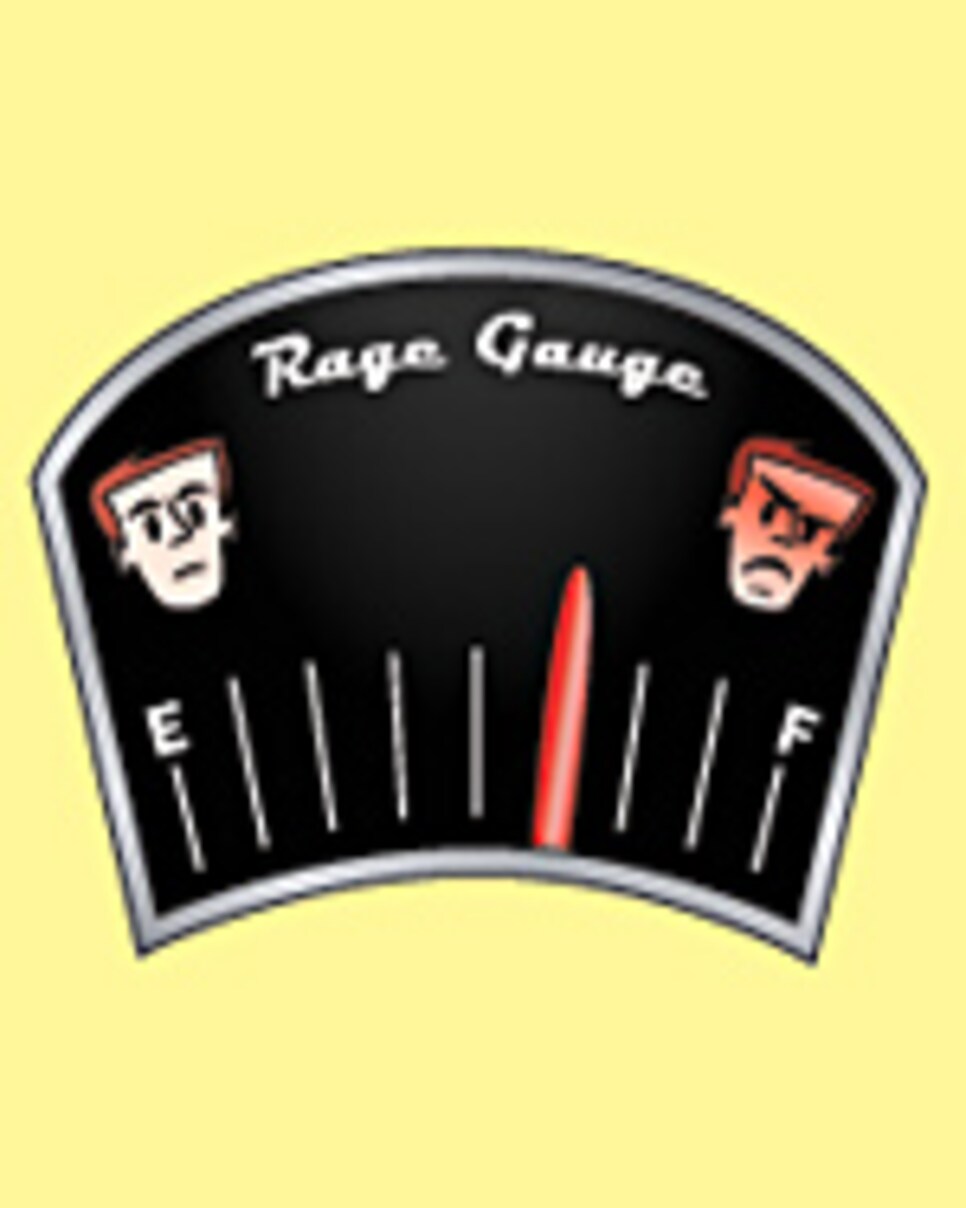 Professional golf has issues. Every meaningful tournament keeps turning into an episode from the "Road Runner" cartoon series, as Wile E. Coyote's role has been perfected by everyone on the leader board playing against Tiger Woods. The anvil fell again last weekend at the Dubai Desert Classic, where Lord Eldrick claimed yet another title with a stellar finishing kick and lots of backpedaling in the four groups behind him.
The guy has more pigeons than Mike Tyson did, which may or may not warrant a footnote when evaluating our ­superhero in a historical context. However quickly you may run out of adjectives describing Woods' ability to perform under pressure, the guys he has been beating over the last decade have run out of excuses, and frankly, I'm running out of patience.
Since declaring his career reborn at the end of 2007, Ernie Els has knocked two victories in the water on the 72nd hole. Apparently, that mustache isn't coming in any better than he is. Meanwhile, the once-fabled potential of Sergio Garcia appears to have drowned in a sea of missed five-footers. He began last Sunday tied with Woods and ended it nine back. Even in broad daylight on a Sunday afternoon, some deer see headlights.
Although he has come close a number of times, Els never has outdueled Woods down the stretch. Garcia also remains 0-for-life, a virtual impossibility, we thought, after he took Tiger to the wire at the 1999 PGA. Some rivalries come and go, others never show up. If not for Phil Mickelson, whose conquests of Woods include last year's FedEx Cup playoff tilt in Boston, we'd be looking at another calendar full of Groundhog Days.
Then again, I could be more compassionate. We've only been watching this cartoon for 10 years, give or take an anvil.