News
The Angry Golfer: Stop Whining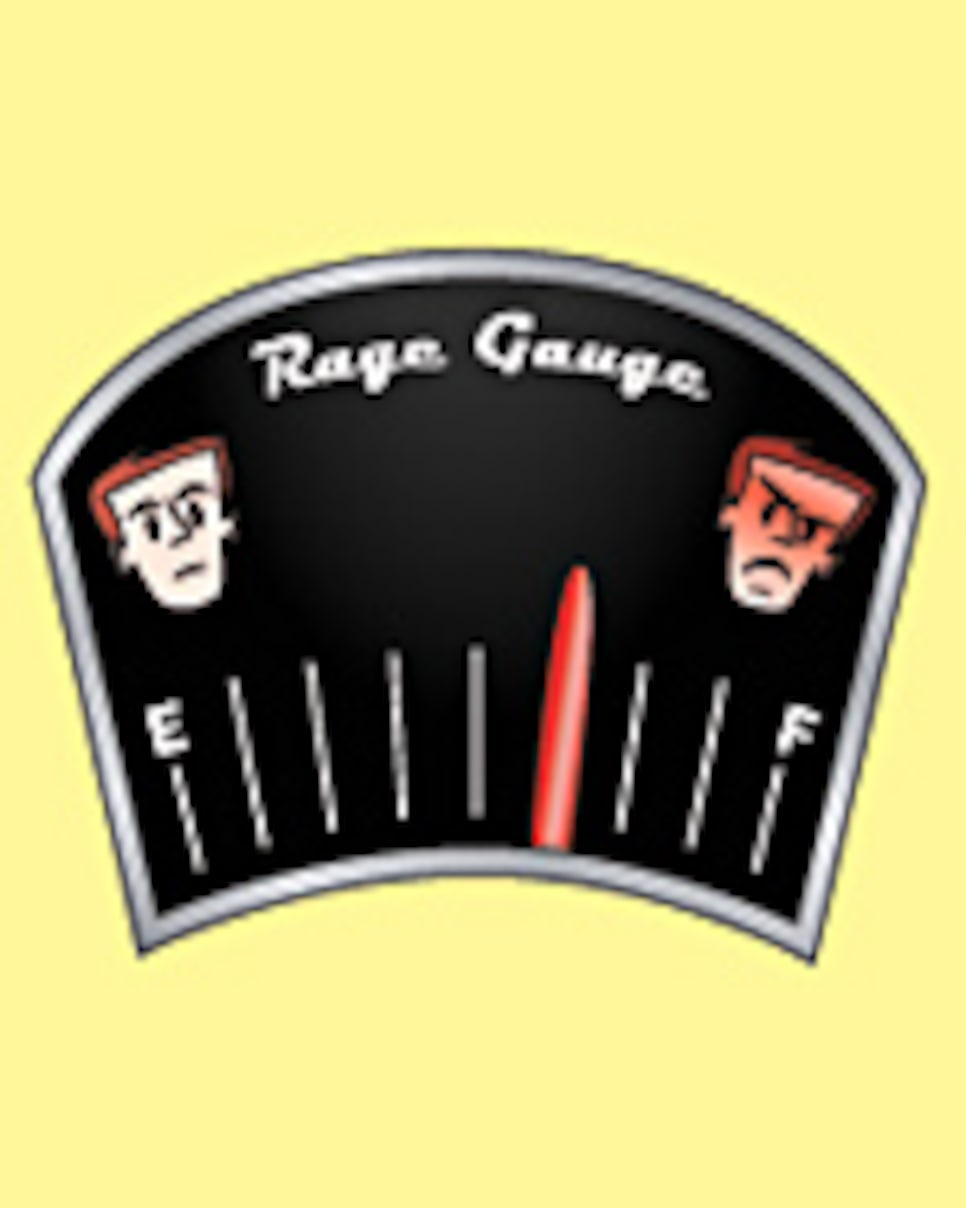 Any tour pro who whines about the PGA Tour's new cut provision should be sentenced to a week washing dishes on the breakfast shift at Denny's. The change was made out of sheer common sense, not as an attempt to torment all the gluttons for privilege who never win a thing but still complain about any policy that doesn't massage their oversize bank accounts.
This isn't the first time John Daly has served as the lead voice on an argument that requires a shortage of rationale. In protesting the 36-hole modification, which lowers the cut by a stroke if the total of "original" qualifiers exceeds 78, Daly called the rule stupid. As if anyone who might seek damages from the Honda Classic because some woman snapped a photo in his backswing has cornered the market on intellect. Camp Ponte Vedra tweaked the cut line to alleviate problems involving daylight and overcrowded courses -- more than 26 threesomes on the weekend slows things down considerably, particularly early in the year. Since the start of 2002, just three players have made the cut on the number and gone on to win. That's a much better reason to change the rule than cause to leave it alone.
Besides, the tweeners will be paid last-place money for their trouble, and when a whopping 18 guys were so disposed at the Sony Open, that still amounted to $9,805 per man. Not that anybody asked, but if I got to sit in the commissioner's chair for a day, I would make it low 50+ ties in every full-field event. That would make the first two days seem more important, force all those paycheck-hunters to play harder and give Long John Destitute a few more weekends to sell his personalized merchandise in the Hooters parking lot.