News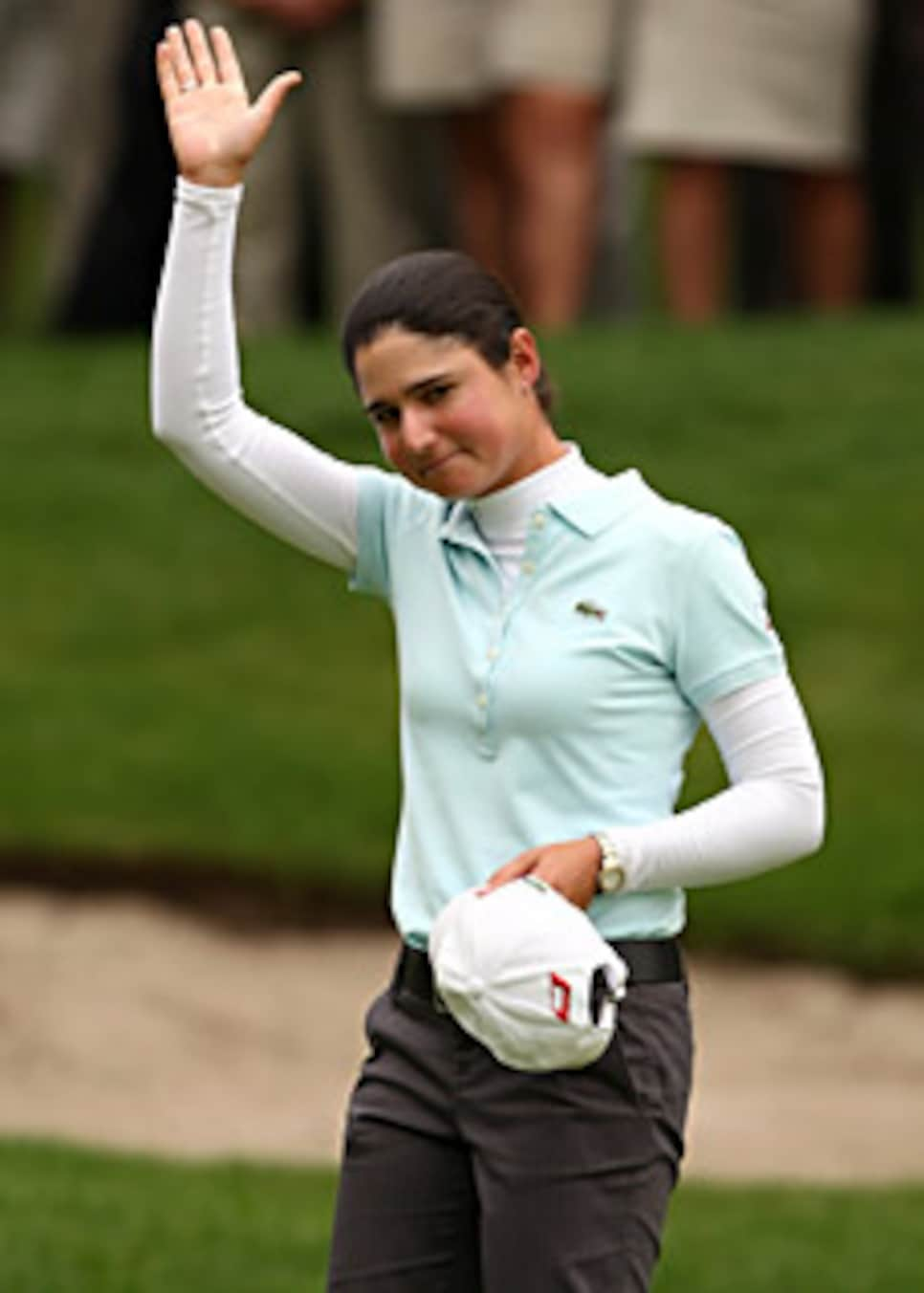 Ochoa's humility is a bright spot in the world of sports stars.
There is humility to Lorena Ochoa that is not only refreshingly disarming in the overly entitled universe of professional sports stars but also highly instructive to those young talents paying attention. Hopefully, all those teens long on ability and short on achievement will notice that Ochoa has become the No. 1 female player in the world the old-fashioned way -- she earned it. Among the many endearing qualities of Ochoa (right) is her habit of beginning each interview session with the media with a cheery, "Hello." Actually, it is not a habit but the deliberate action of a woman who knows being nice is not the marketable thing to do but the right thing to do. The goodness in Ochoa is a gift to the game of golf.
Lorena comes from a privileged family in a country whose poverty drives many of her fellow Mexicans to the United States to seek work. When Ochoa takes the time to visit Mexican-Americans on the maintenance crew at a course where she is competing, it is not a publicity-seeking move but a sincere expression of pride that they are working to better themselves. She knows she is lucky and feels an obligation to give back.
Ochoa's victory Sunday at the Safeway Classic was her third in a row, sixth of the year, 12th in her last 39 starts and 15th of her career. At 25 she has a dozen more victories than Annika Sorenstam had at the same age. And, like Sorenstam, Ochoa worked her way to the top. Asked after she won the Ricoh Women's British Open if she regretted having spent two years at the University of Arizona, Ochoa said she would "never, never, never trade that experience for anything." She followed college with a season on the Futures Tour, where she won three times, and then after some memorable meltdowns in LPGA events she transformed them into stepping-stones instead of stumbling blocks. As Michelle Wie missed the cut in her third consecutive LPGA event at the Safeway, it was hard not to wonder if Wie wishes she had taken the same route as Ochoa.
Ochoa is in a position to set her sights on extremely lofty goals. Among active players she trails only Laura Davies (25) and Meg Mallon (22) in Hall of Fame points with 18. By winning at least six tournaments in two consecutive seasons, she joins Sorenstam and Karrie Webb as the only players to accomplish the feat since Nancy Lopez won nine and eight in 1978 and '79. Lorena says she wants to retire early -- perhaps in her early 30s -- and focus on her charitable foundation. That means career records are not on her radar screen. But there are a couple of marks she can go after, including Mickey Wright's 13 victories in a season, a number Sorenstam threatened (11) but did not break in 2002.
Here is a standard to aim at: most victories in a five-year span. From 1960-64, Wright won 50 times. Sorenstam took 43 titles in 2001-05 and Kathy Whitworth grabbed 42 from 1965-69. Louise Suggs (28), Lopez (25) and Patty Berg (22) also had notable runs. Perhaps it is early to link Ochoa with such heady company. Perhaps not. But wherever this story ends, it will involve a good person who worked her way to the top.