News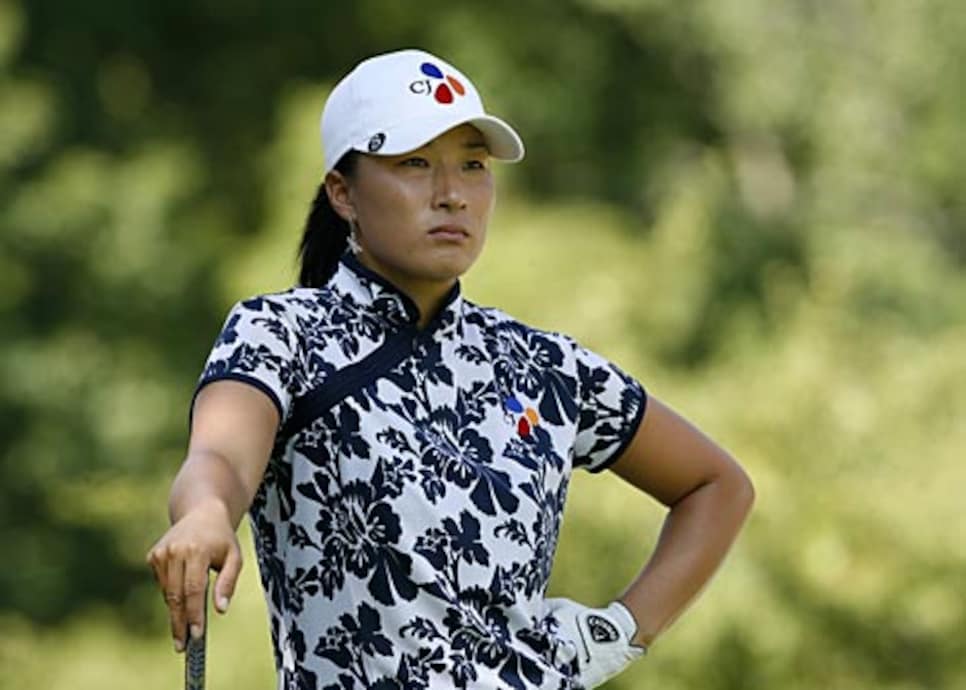 There has been only one dominating Korean: Se Ri Pak.
One of the myths surrounding the LPGA is that of Korean domination. There is a strong Korean presence--about four dozen players with tour cards--but there has been only one dominating Korean: Se Ri Pak. She wasn't the first Korean to join the LPGA, and she wasn't the first to win, but she is the most important and she remains the best.
The first Korean to win an LPGA event was Ok-Hee Ku at the 1988 Standard Register Turquoise Classic in Phoenix. The first to win twice was Woo-Soon Ko, who captured the Toray Japan Queens Cup in both 1994 and '95. Those are achievements of historical significance, but remain mere footnotes to the chapter Pak wrote in 1998, while winning four times including two majors. What has followed is remarkable.
Mi Hyun Kim joined Pak as an LPGA winner the next year, with Grace Park jumping in with a victory in 2000 and Gloria Park adding one the following year. Hee-Won Han got her first win in 2003. Through 2003 only those five active Koreans had LPGA victories. Since 2005 14 Koreans have won LPGA events, but none has emerged as a dominant player the way Pak did.
Of the 14 Koreans to win over the last three seasons, only Han (3), Kim (3), Pak (2), Jeong Jang (2) and Meena Lee (2) are multiple winners. Of the 63 LPGA victories amassed by 19 Koreans, 24 have been by Pak, including five of the eight majors won by Koreans. She remains the only Korean woman with more than one major. Grace Park (2004 Kraft Nabisco Championship), Birdie Kim (2005 U.S. Women's Open) and Jeong Jang (2005 Women's British Open) each have one.
The gap between Pak and her countrywomen is massive. Second to her 24 victories is Kim with eight, followed by Han and Grace Park with six each. Jang, Ko, Meena Lee and Gloria Park have two wins and 11 Koreans have a single victory. This year, three Koreans have won a combined three of the 16 LPGA events. Last year, nine Koreans had 11 victories, and in 2005 seven players had seven wins.
Pak provides a competitive standard for the Koreans and also offers lessons about the pressures of competition. She ended her rookie year--1998--in a Seoul hospital suffering from exhaustion, a result of overextension off the golf course. After winning eight times in '98 and '99 she was shut out in 2000, in part because she was breaking away from the traditional, dominating role Korean fathers play in the lives of their daughters.
And then there was The Great Slump, one that appeared career-ending. After earning enough points to qualify for the Hall of Fame with her victory at the 2004 Michelob Ultra Open, Pak developed the driver yips and went 34 events without a victory, breaking through, spectacularly enough, at the 2006 McDonald's LPGA Championship.
That she fought her way back is perhaps her greatest achievement. She never quit trying, something to be proud of when she's inducted into the Hall of Fame this November. While Korea continues its search for the next Se Ri Pak, it can rest easy knowing it still has the original. Korean domination? Yup, Se Ri Pak.