The Loop
Guy who won that Super Bowl Twitter bet to go on a date with Genie Bouchard is a huge Tiger Woods fan
On Wednesday night, tennis star and SI swim model Genie Bouchard went on a much-publicized date with a guy she lost a bet to on Twitter during the Super Bowl. As you can probably guess, this stemmed from Bouchard being pretty confident tin the Atlanta Falcons after they got out to a big lead in the big game. But one man, 20-year-old University of Missouri student John Goehrke, saw the situation as an opportunity.
After Bouchard tweeted that she "knew Atlanta would win," Goehrke asked:
Much to his surprise, Bouchard responded, "Sure." Even more surprising to Bouchard was when the New England Patriots came back and won. Whoops.
Now take a closer look at Goehrke's Twitter handle and profile. It turns out he's a HUGE Tiger Woods fan.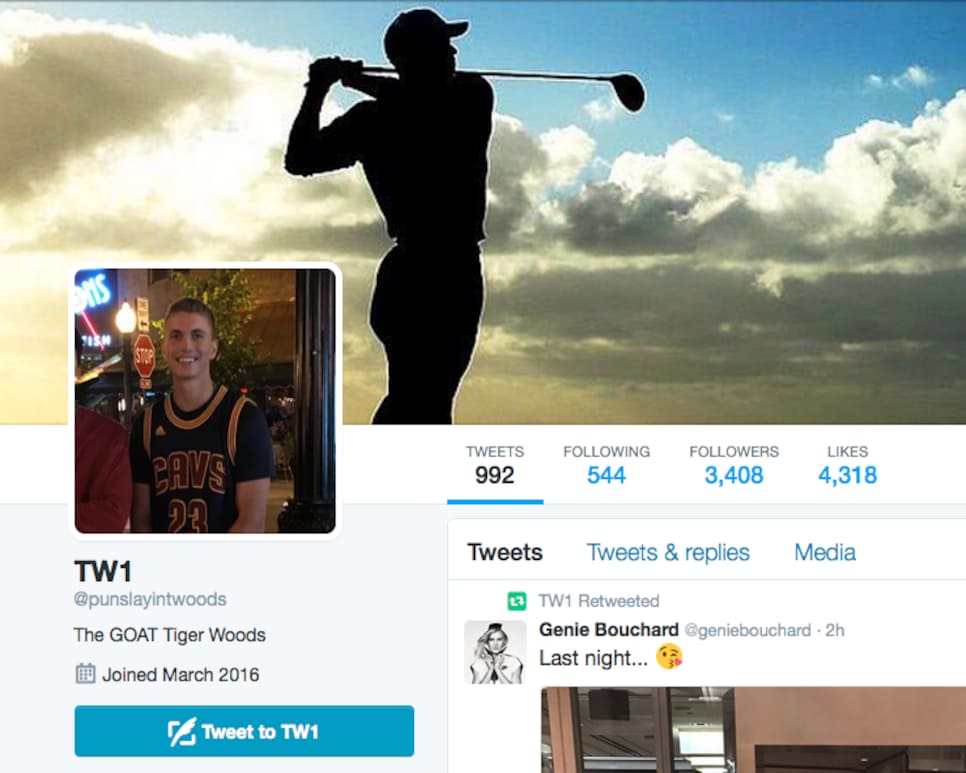 Other than his rabid Tiger fanaticism, apparently, Goehrke is a pretty normal dude otherwise. So Bouchard went through with the date -- the two attended a Nets game at the Barclays Center in Brooklyn -- and shared a few photos.