News
Gus Andreone, oldest member of the PGA of America, passes away at age 107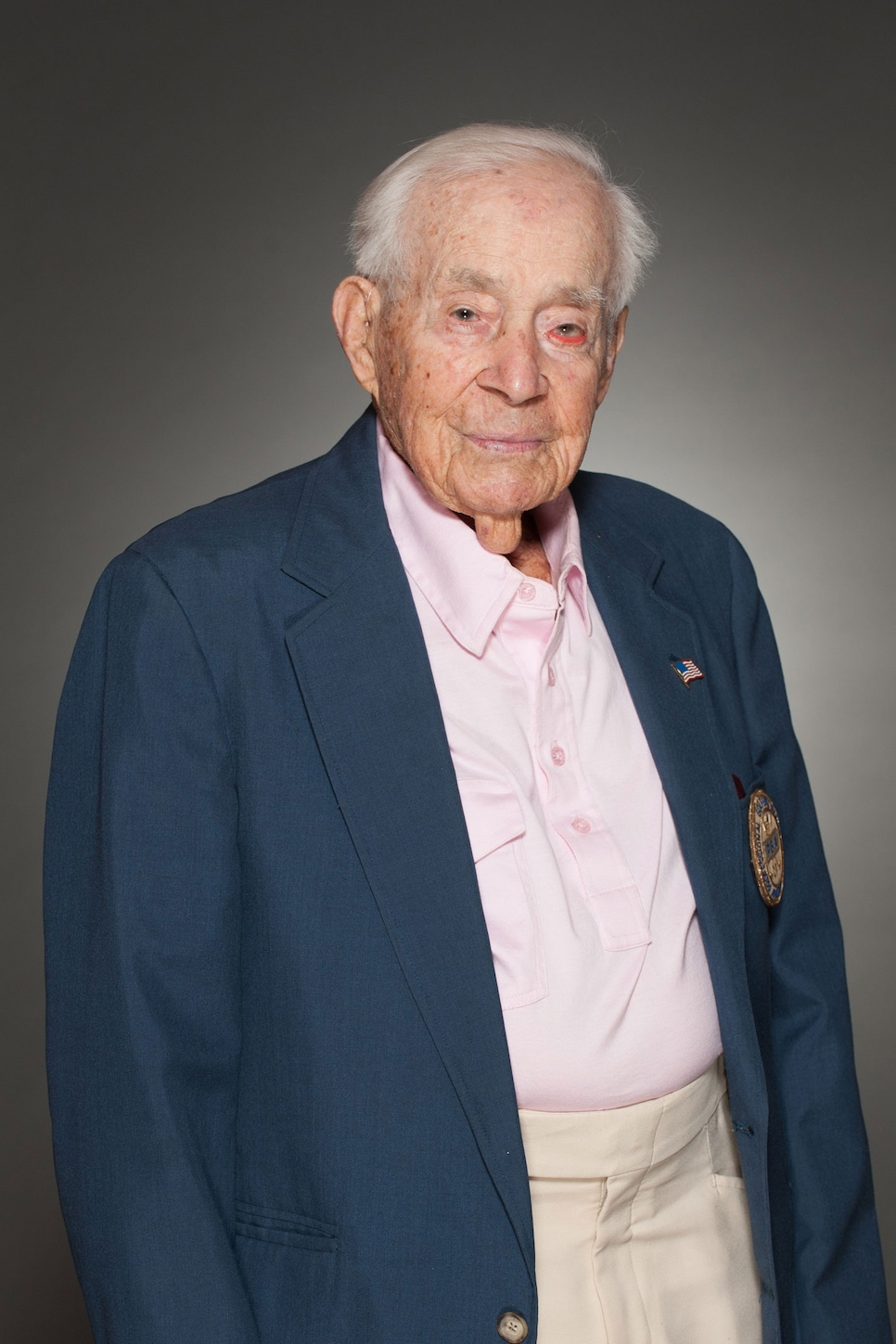 Montana Pritchard/PGA of America
You can do a lot when you live to be 107, as Gus Andreone proved. The son of a coal miner who grew up outside of Pittsburgh, Andreone earned three Bronze Stars for his military service, which included fighting in the Battle of the Bulge during World War II. He won the Pennsylvania lottery in 1983. And for more than 90 years he worked in the golf industry, become a PGA of America professional in 1939.
The oldest member of the association, Andreone died on Saturday in Sarasota, Fla., after recently suffering a stroke.
"Gus Andreone's remarkable life was filled with a love of country and for the PGA of America," said PGA of America president Paul Levy. "Gus fought valiantly in World War II and when he returned home brought a special passion to teaching and promoting a game that he would play for more than eight decades. Our heartfelt prayers go out to his wife, Betty, and family as we pay tribute to an unforgettable PGA Professional."
Andreone, the fourth of eight children, began his involvement in the game the way so many of past generations did, becoming a caddie as a teenager at St. Clair Country Club. He had the chance to work in the golf shop and gave his first lesson there in 1934, inspired to become a teaching professional after attending an instruction summit hosted by two-time Masters champion Horton Smith.
Just as he was settling into a career in golf, Andreone was drafted into the U.S. Army at age 31, becoming a member of the 61st Armored Infantry Battalion, 10th Armored Division. He claimed his passion for golf and his desire to return to teaching the game helped keep his spirits up as he fought until 1945.
Discharged after the war, Andreone returned to golf and eventually became head professional at Edgewood Country Club in Pittsburgh in 1947, a job he held for 34 years.
Andreone made eight holes-in-one during his life, the first coming in 1939 and the last in 2014 at age 104, when he used a driver from 113 yards on the 14th hole at Palm Aire Country Club near his retirement home in Sarasota, Fla.
"The job you have in golf is working with people," Andreone once said. "You treat them all the same if you intend to be a professional. Personality is very important. Treat them alike and learn all you can about your business. Remember that the juniors are the members of tomorrow. You treat your members with fairness and respect and it will come back to you tenfold."
Andreone is survived by his wife, 101-year-old Betty Andreone, 14 nieces and nephews and their families.