Local Knowledge
Our latest podcast explains Greg Norman's decades-long grudge against the PGA Tour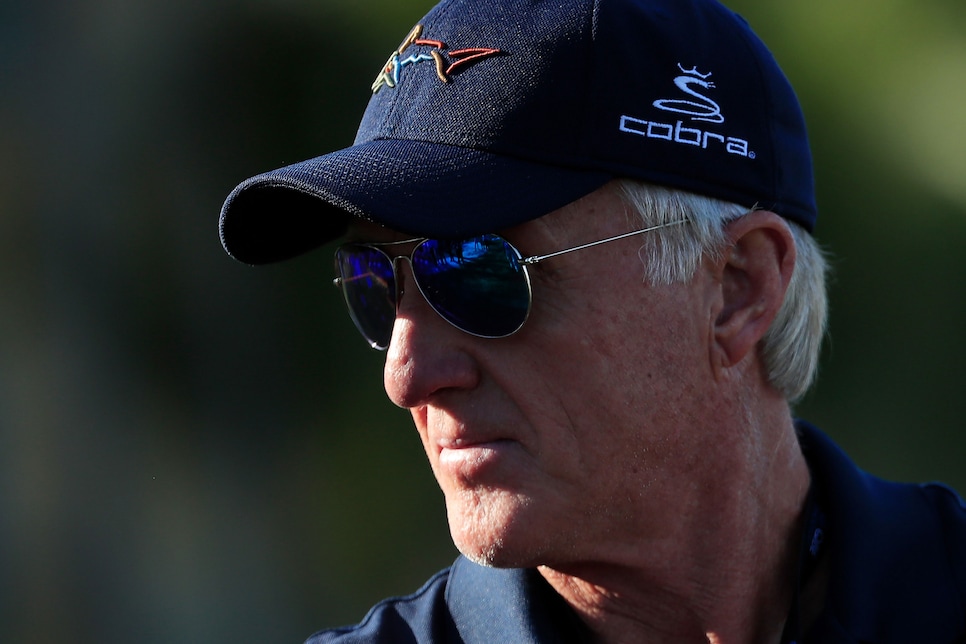 Because, as your old high school teacher used to insist: history repeats itself.

The first episode of Local Knowledge's third season revisits the World Golf Tour, Norman's passion project from the 1990s that never saw the light of day. To understand why, you must understand Norman's complicated reputation among his peers and the power dynamics of the time, which largely centered on one man.
"It was very simple," explains Peter Jacobsen, a prominent Tour player back when the WGT was proposed. "When Arnold said he didn't want any part of it–we all said if it's not good enough for Arnold, it's not good enough for us. That was it. It was as simple as that."
A number of players have come out against a potential rival league—Rory McIlroy and Tiger Woods, to name two rather important ones—but the idea continues to percolate, and Norman's crew scored a small victory when the PGA Tour granted players permission to play in the upcoming Saudi International. Whether he'll be successful long-term remains a mystery, but one thing is clear: Norman sure appears to be motivated by a nearly three-decades old grudge.
We spoke with Norman himself to understand the motivation behind his challenges—both then and now—what weaknesses he sees in the PGA Tour model and why he believes this time might be different.